Hi everyone!  I'm sharing a party that is very special to me.  It's special because it's for a repeat customer which is sometimes rare in this business.  Most people use my services for "milestone" birthdays, or a one time special event so it was nice to have this one come back so soon.  Also, it's a huge compliment!! So often I leave an event with a case of the "shoulda, coulda, woulda's" which is so stressful for me to constantly be critiquing myself.  It's hard sometimes to see the good things that way, or to give myself that pat on the back for a job well done.  Having this customer come back so soon, just reinforced to me that I'm a good planner, and that THIS is what I'm suppose to be doing.  I know that, but it's nice to have an outside reminder 🙂  You might remember her daughter's first birthday, Pink Safari.  This is now her third birthday which is a Woodland theme.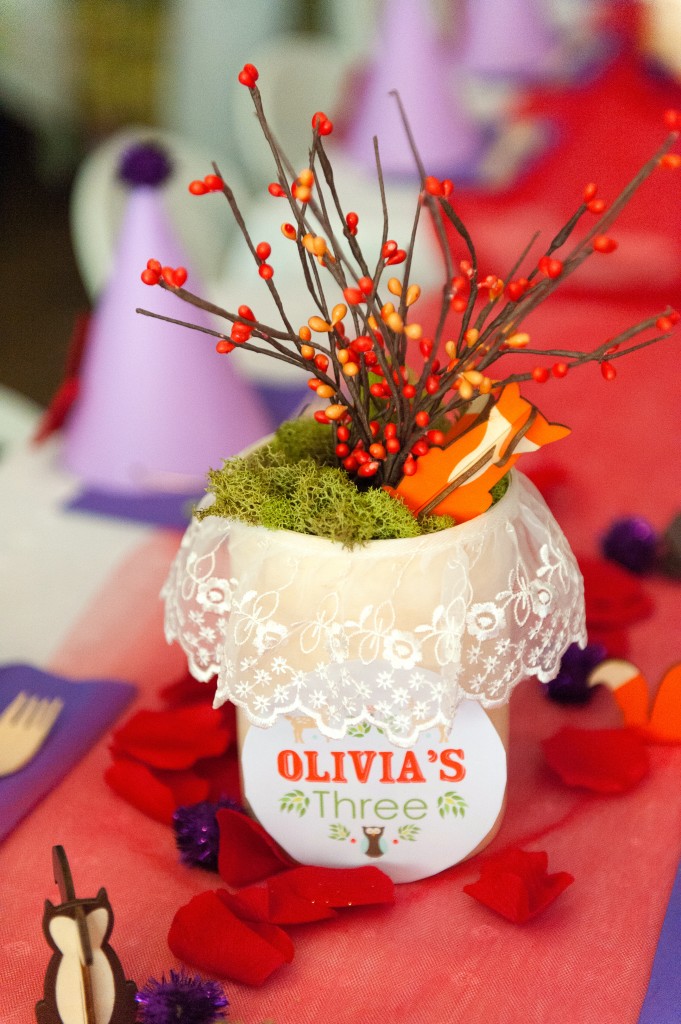 We were fortunate to have an amazing location for the event, Kaia Wine Bar in NYC.  I love that you wouldn't think to have a kids birthday party there yet it worked so well that I would definitely suggest it to anyone going forward.  The staff there was over the top amazing and the space fit the event perfectly!  It also just added a unique factor that is always so hard to find in an industry where you're faced with so many yellow rectangles to decorate.  This had so much style and rustic pieces which went well with the theme.
Vendors
Printables: Jayme Marie Designs
Photography: Two Leaf Photography
Cake: Elegantly Iced
Thanks so much!  Believe me, there will be SO MANY more pictures posted of this party on the facebook page tomorrow.  I hope you will check them out!!