Ok, this classic Minnie birthday party scared me you guys!  I wanted to share this party because I'm kinda known for transforming the Minnie & Mickey party themes.  This party was classic Minnie and it was a lot harder for me because I didn't really have to transform her at all.  You would think it would be easier but it was actually quite difficult to make it look special and classic at the same time.  Mostly I added florals, used stripes with her classic dots, and kept the pink super light.  Everything else was design – remember that word, we need to get back to it!!  The word design is not used enough I think in party planning.  The entire event should be a cohesive design when you work with a planner and when you don't.  I start by throwing everything in that I think goes into that style and theme and then edit elements down from there.  The secret is that the best designs are from people who have the best edits.  We can all put together elements that might be classic, boho, vintage, etc. but to make it all look cohesive and play happy together in one space is the gift and talent of editing – it's not the only thing that matters but it's one of the main things that drives great design.  Anyway, here are the photos by the amazingly talented Tatiana of Tatiana Teo Photography.  She captured the entire event beautifully as usually!
One of the best things about being a planner is being able to go into some amazing spaces.  Most events I plan are in the clients homes and this one was such a treat to see in person and then on top of that be able to use as my canvas for the day.  You'll see what I mean below….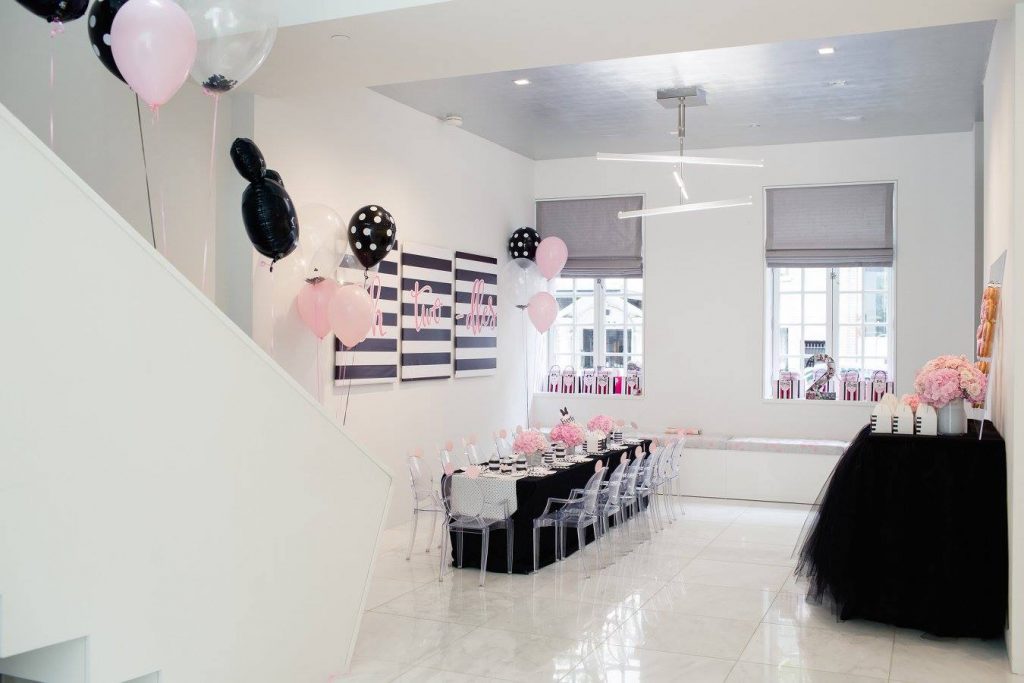 These are actually art work on the clients walls just covered up to match the theme.  I can't take credit for it at all, it was totally her thing that turned out to be amazing!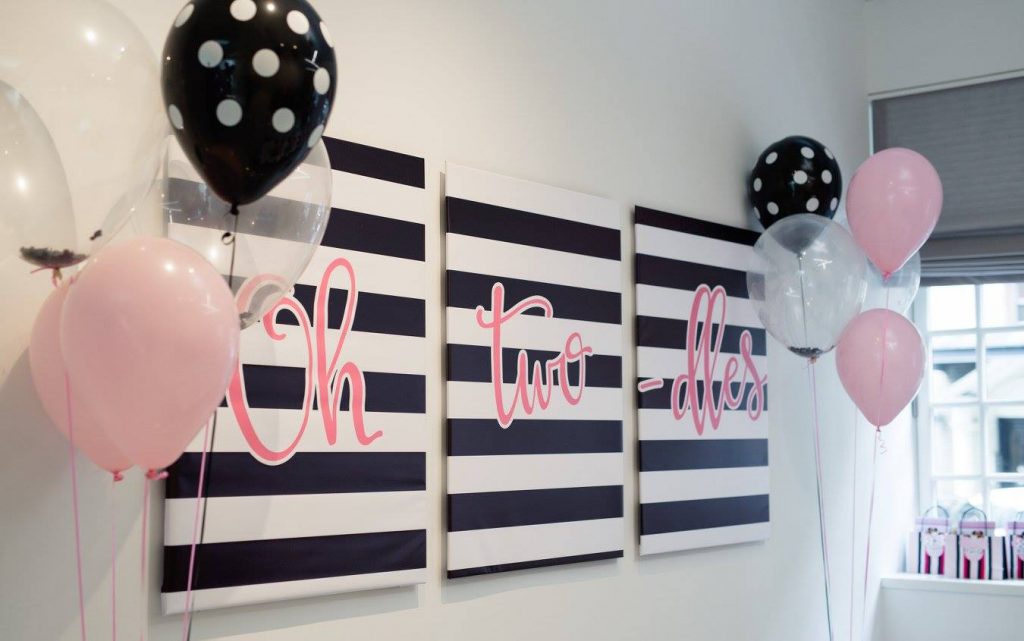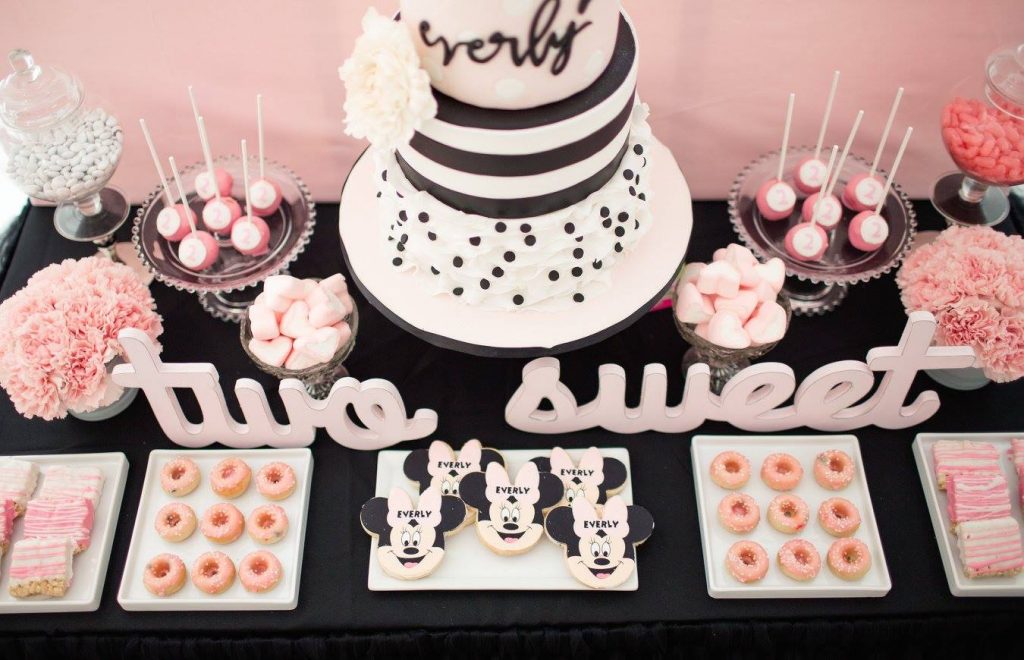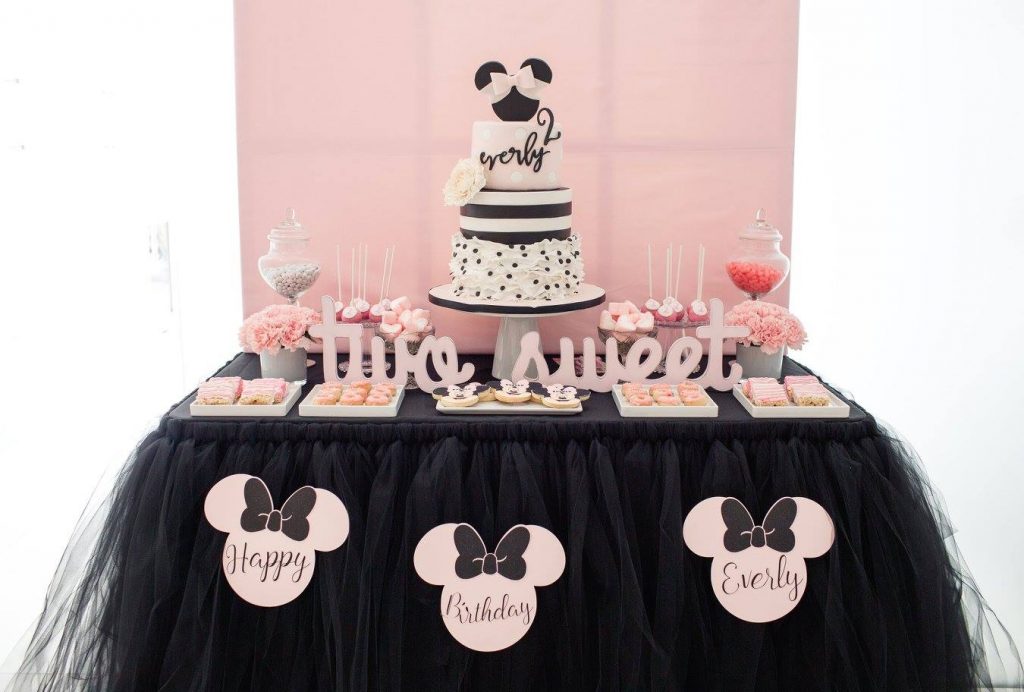 Cake by Lulu Cake Boutique
Ok, so this donut was was just amazing!  I placed the donuts on it in a Minnie shaped pattern with a bow of course 🙂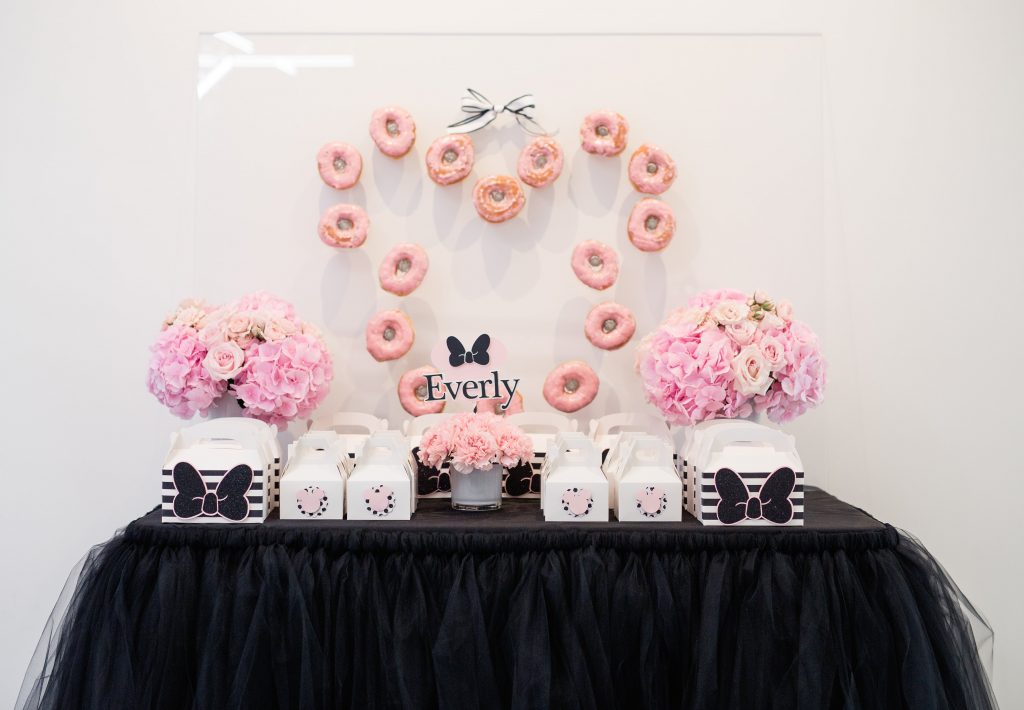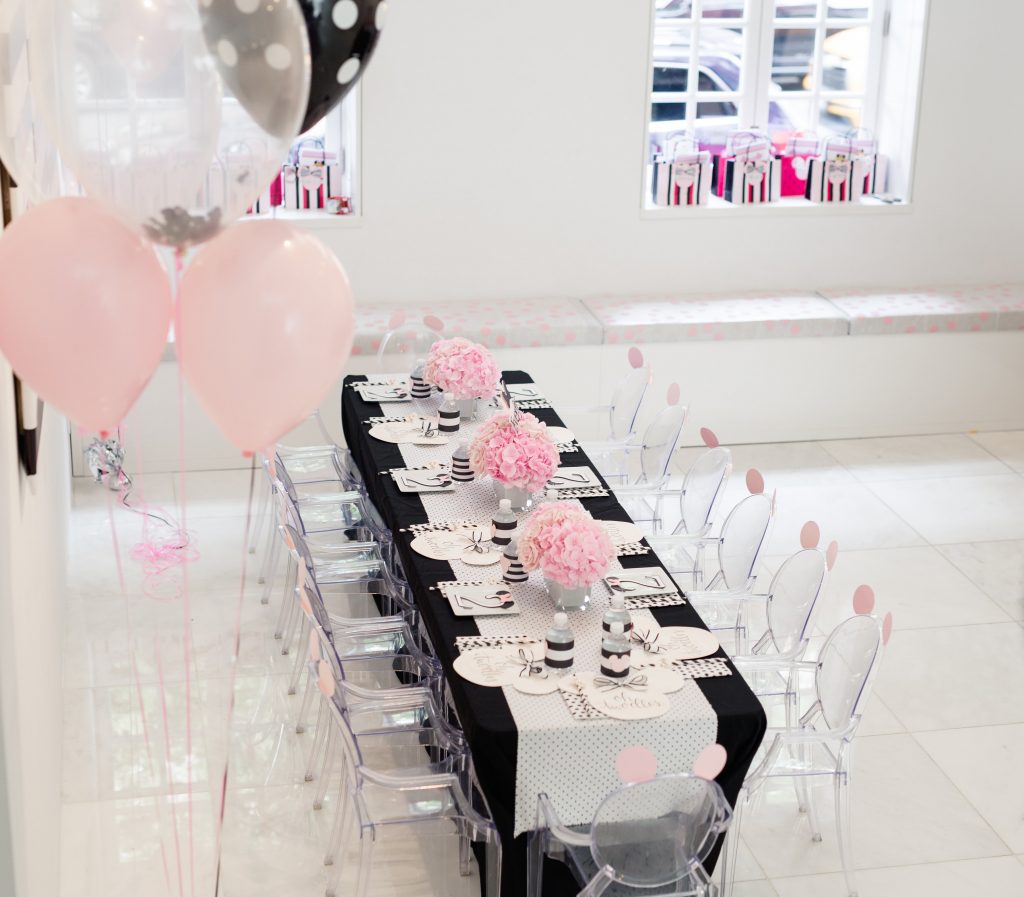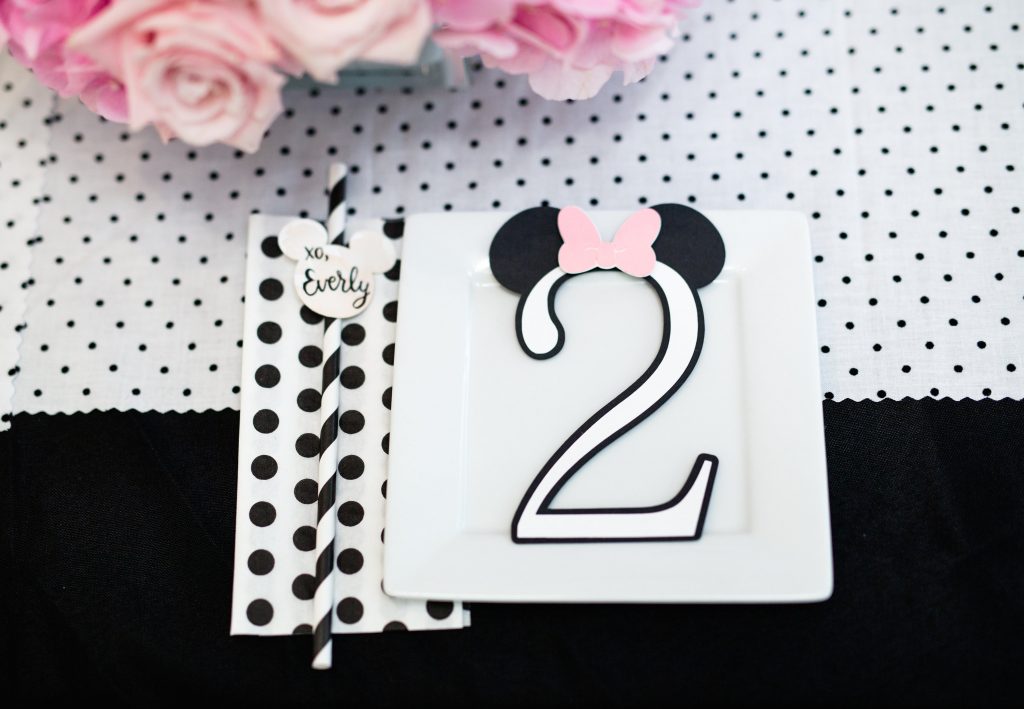 I used alternating place settings for this one just because I thought it was more interesting.  I loved the softness of the watercolor on the placemats by Minter Feather.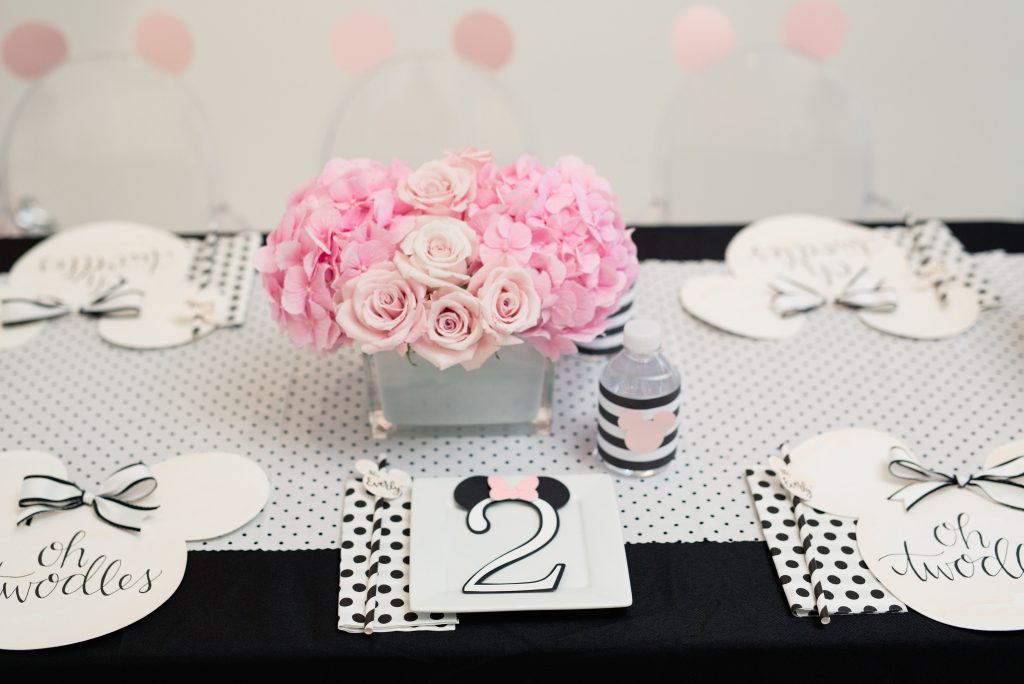 XX,