As I'm looking out my window and seeing all of the snow, it feels like the best day to show photos from this event.  Back in January I planned a Nutcracker Ballet themed Baptism.  My clients were Greek and if you know anything about their culture, you know that the baptisms are the most important events – period.  To add to what was already a dream event to plan, the guests of honor are boy and girl twins and it was also their 1st birthdays….I mean, come on it just doesn't get more awesome than that right?!  The venue for this one was a dream too, we were at the famous Lotte Palace Hotel in New York City and on the day of the event the snow was coming down so hard.  Normally that would be a nightmare but it honestly just added both to the theme and to the wonder of the day as a whole.  There wasn't dirty left over snow on the ground, it was fresh fallen snow on that day as if it was for the purpose of these little angels being baptized.  Absolutely amazing!
I don't need to show any photos from the baptism ceremony but this baptismal bowl and the inside of this church was absolutely breathtaking.  The floral wreath was done by Barbara's Flowers.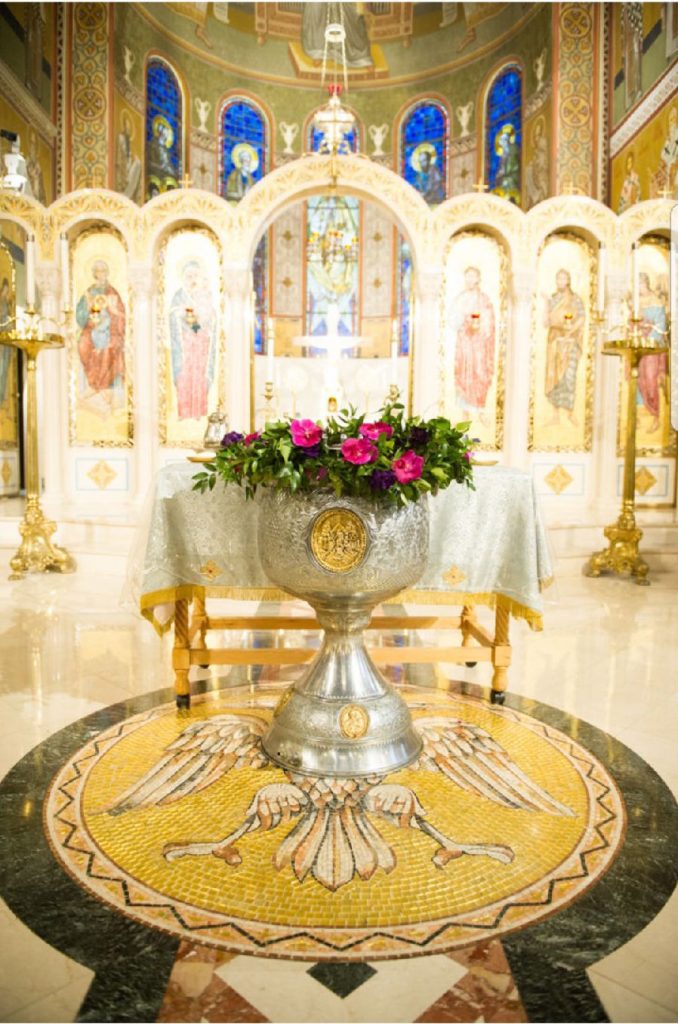 The escort card table was also adorned with beautiful 3ft. hight flowers from Barbara's Flowers.  The calligraphy is by Minted Feather.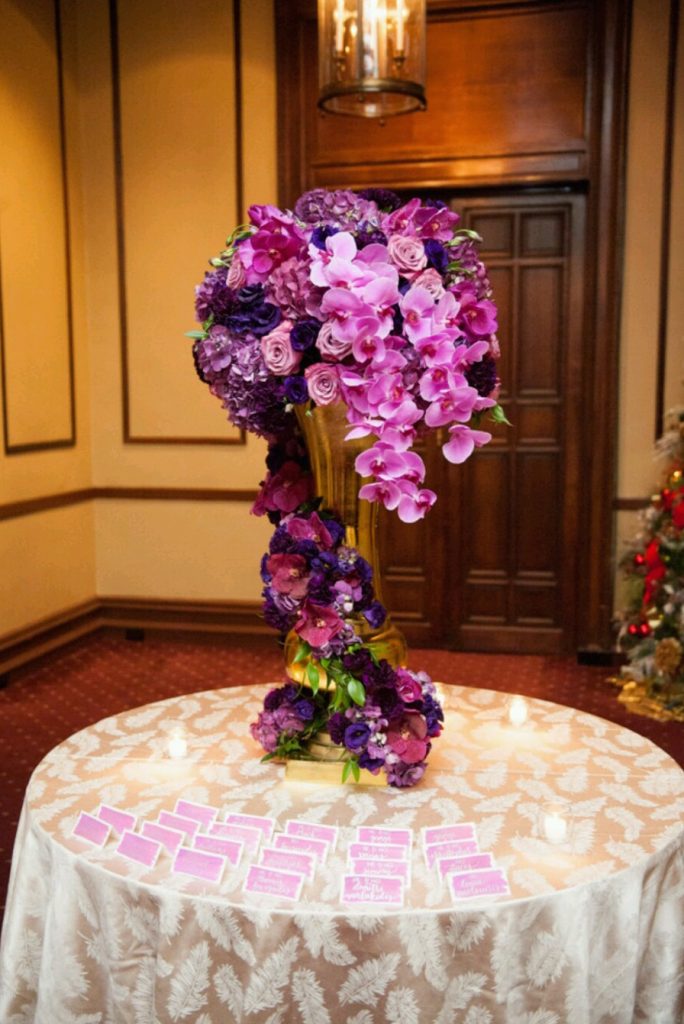 The richness and the history of this room was just amazing.  I LOVED how great the colors popped against all the dark wood…maybe the name of this should be Dreamy Baptism 🙂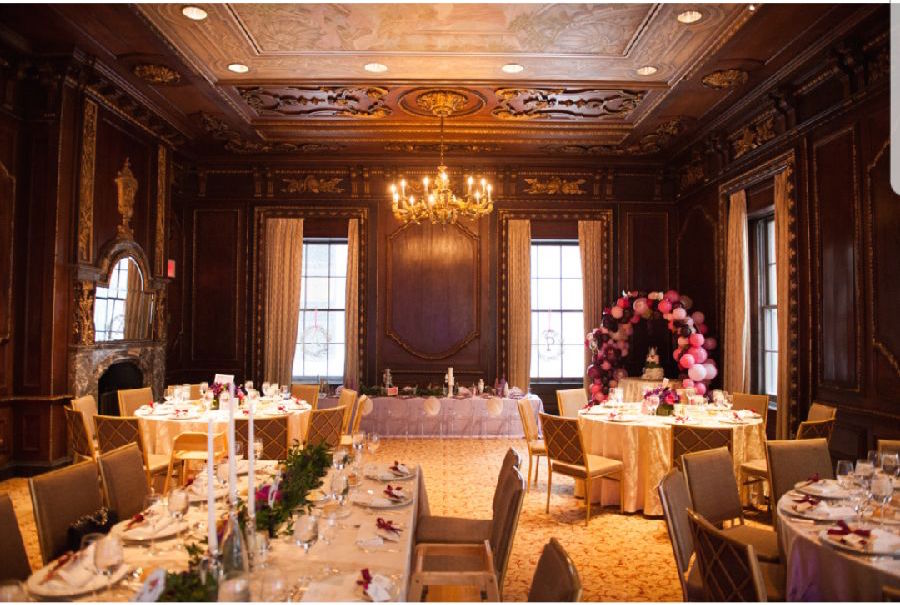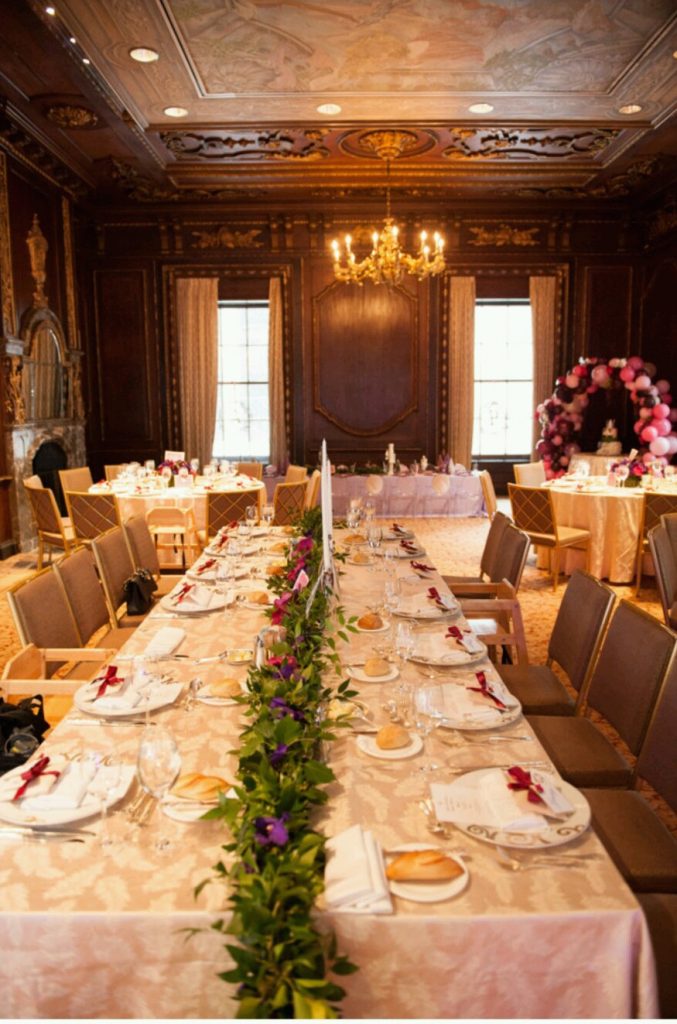 The balloon arch was such a pretty centerpiece for the area of the room where the kids tables was.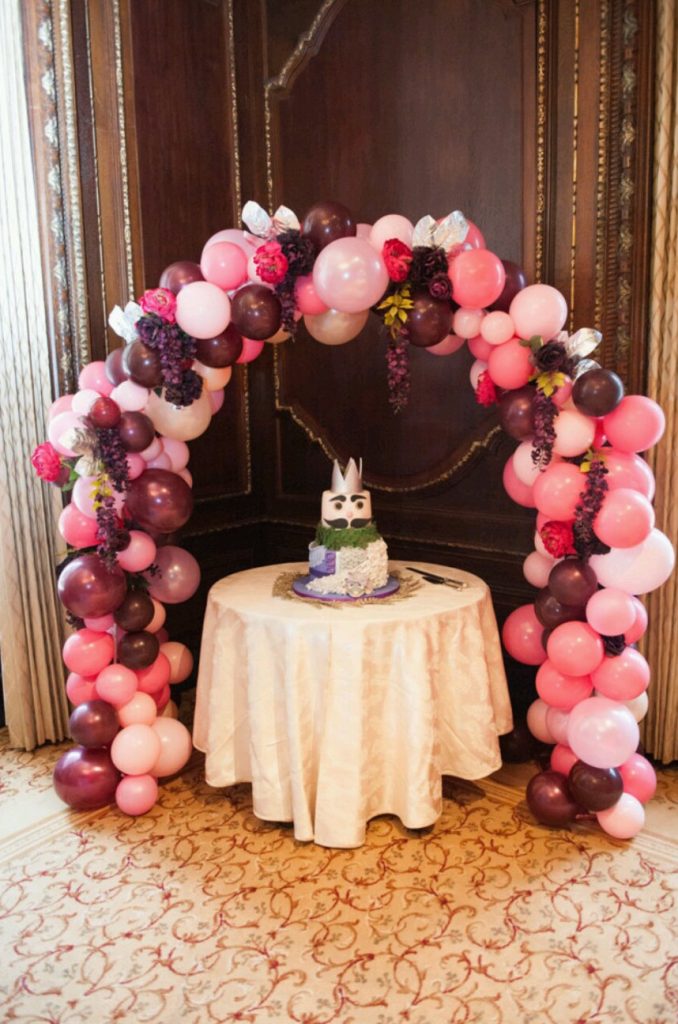 Is this cake a show stopper or what, have you ever seen a cake for a baptism like this?!  Of course by none other than Lulu Cake Boutique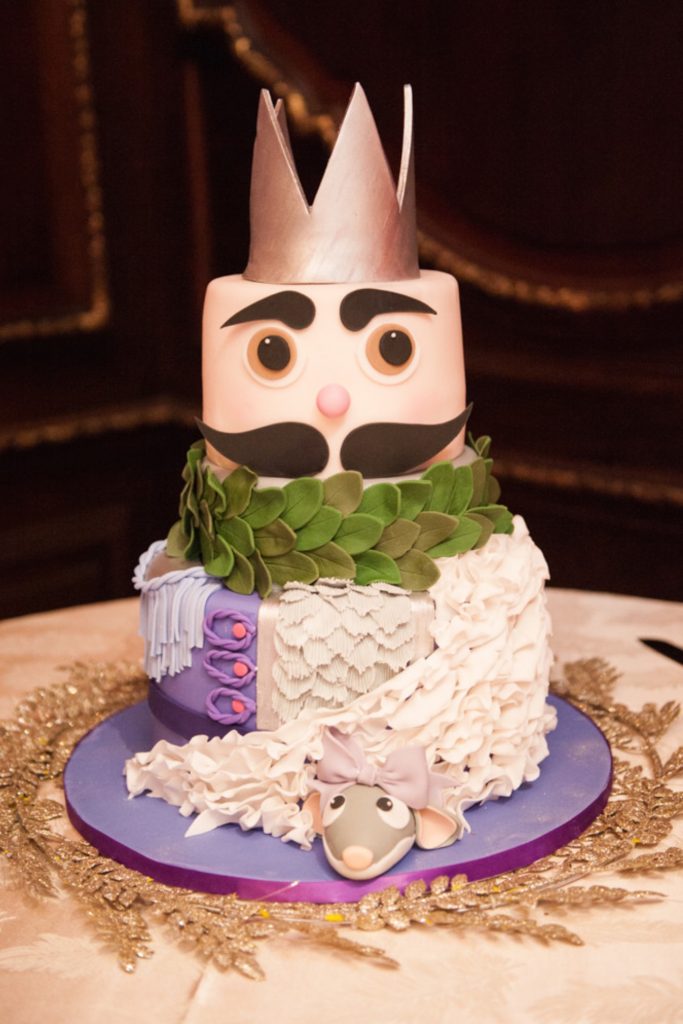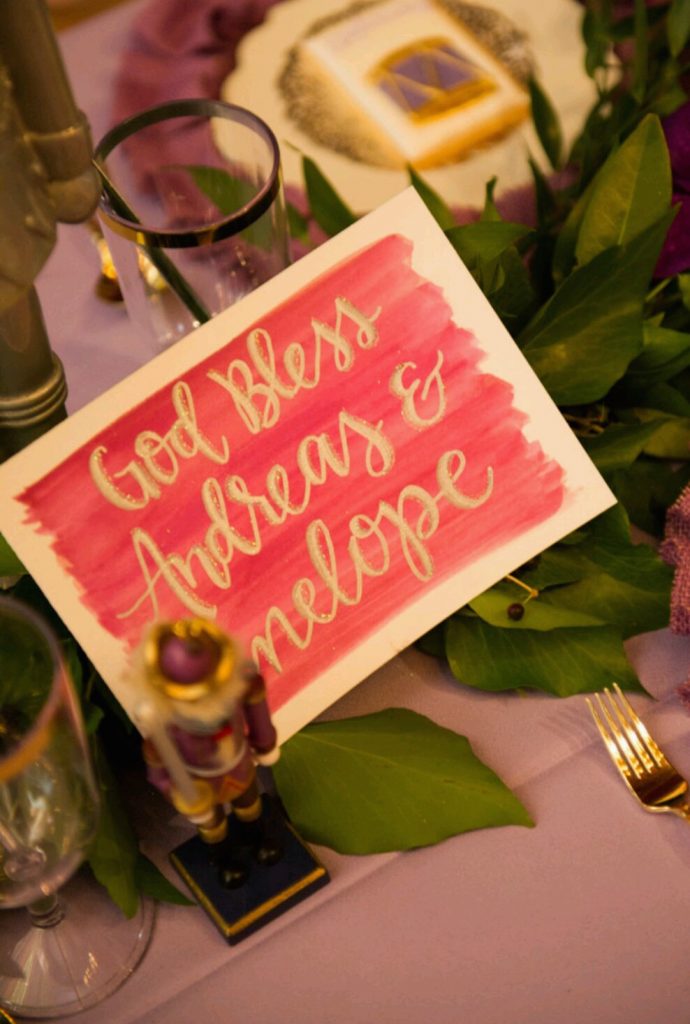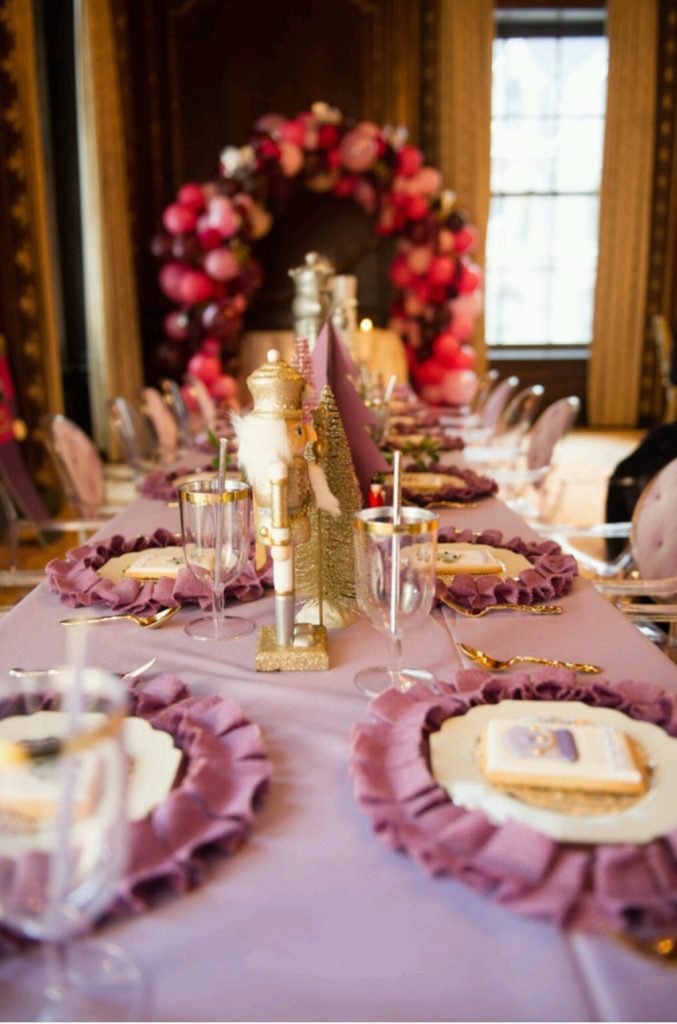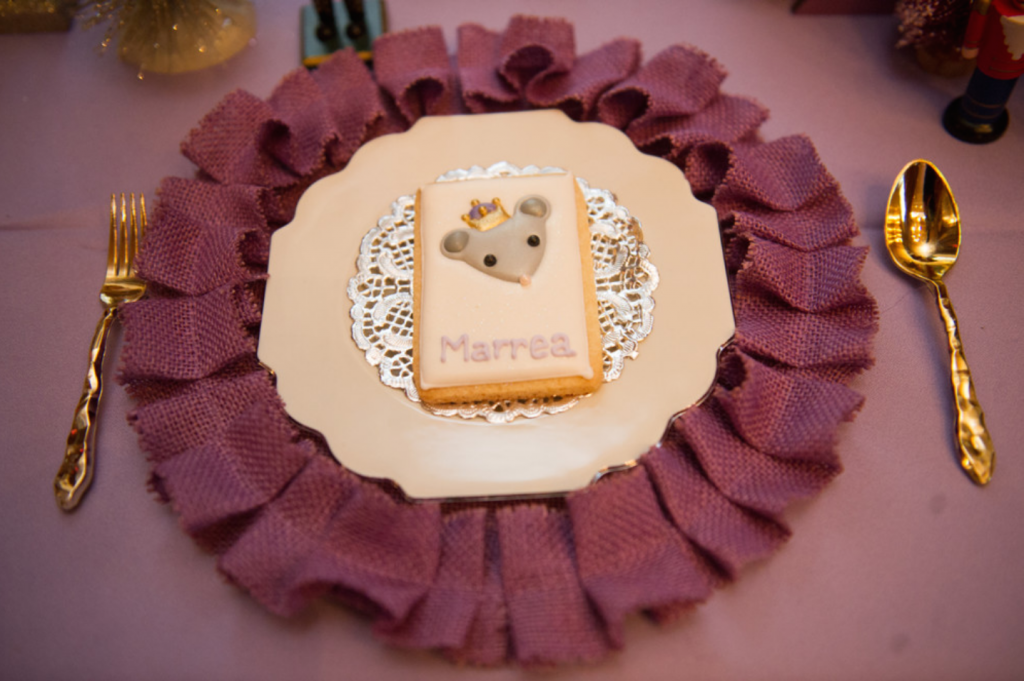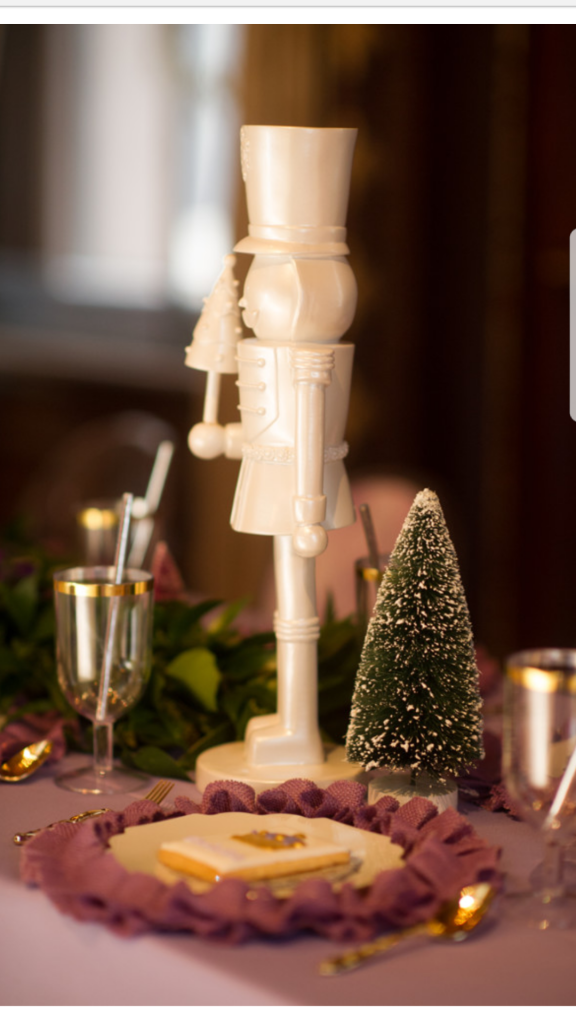 Hope you enjoyed the photos!
XO,