This event was an absolutely dream to plan!  It took place almost 80 floors up in Manhattan's coveted One57 building above Central Park.  That was a dream enough but to add to it one of the best party themes around, Alice in Wonderland was another stroke of luck.  Late last year was such a busy time for me.  For the first time I was just as busy with party bookings at the end of the year, as I was in the beginning.  I remember saying that this must be a turning point in my career.  This party was right around Thanksgiving and it was a dream to be a part of.
Alice in Wonderland is one of those themes you could style a million different ways.  There's the book, the cartoon movie, the Tim Burton adaptation and a host of other movies from which to pull inspiration.  For this one we decided that it would be darker and leaning more toward the Tim Burton movie that Johnny Depp starred in.  The biggest representation of that being the long tea party table I did with all the mis-matched seating.  It was an absolute stunner!!  The tea settings were all china and I covered the table in vintage lace table cloths.  I always encourage people to not be afraid to use the good stuff at a kids party.  Just like with adults, the behavior of kids changes when they're sitting at a "fancy" table.  They're mindful and careful, it's actually pretty funny to see 🙂
The view of central park was on the other side of the room but I chose not to have the party facing in that direction because it was just too much of a distraction.  The view from both sides was so breathtaking that I purposely had the decor mostly in the center as not to compete with it!
Enjoy the photos by the beautiful Tatiana Teo!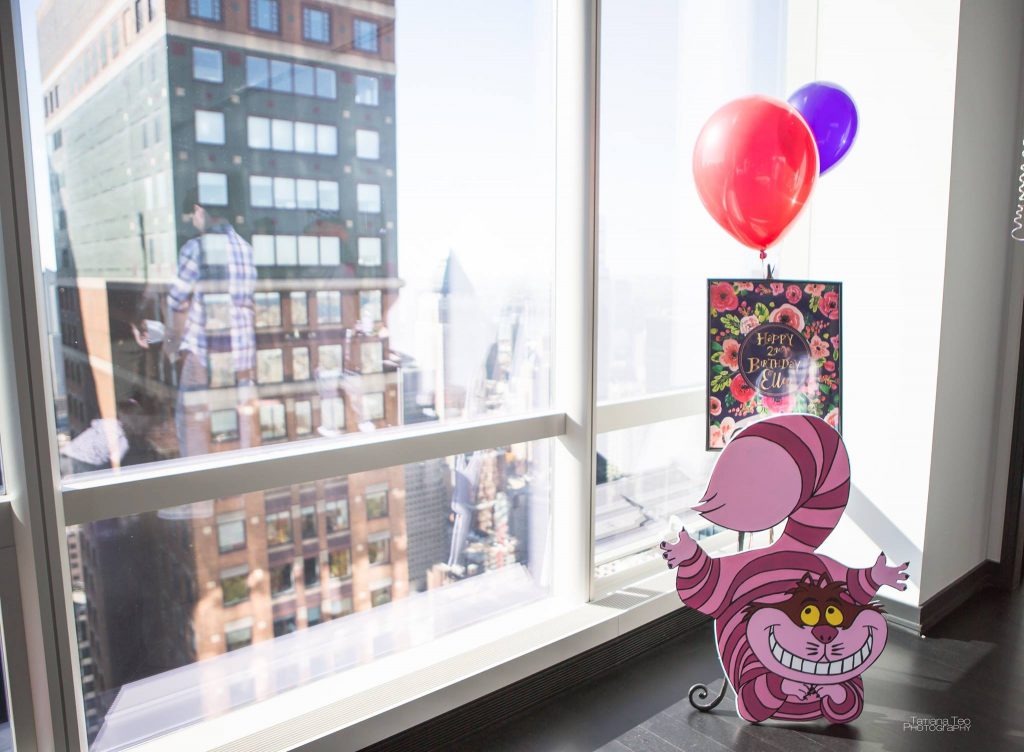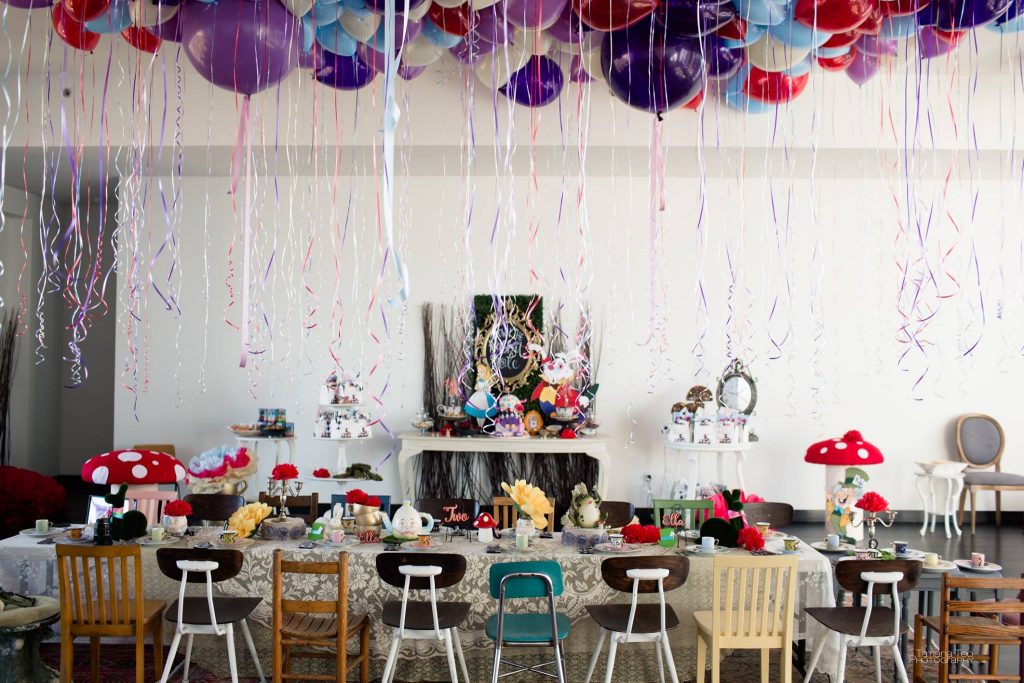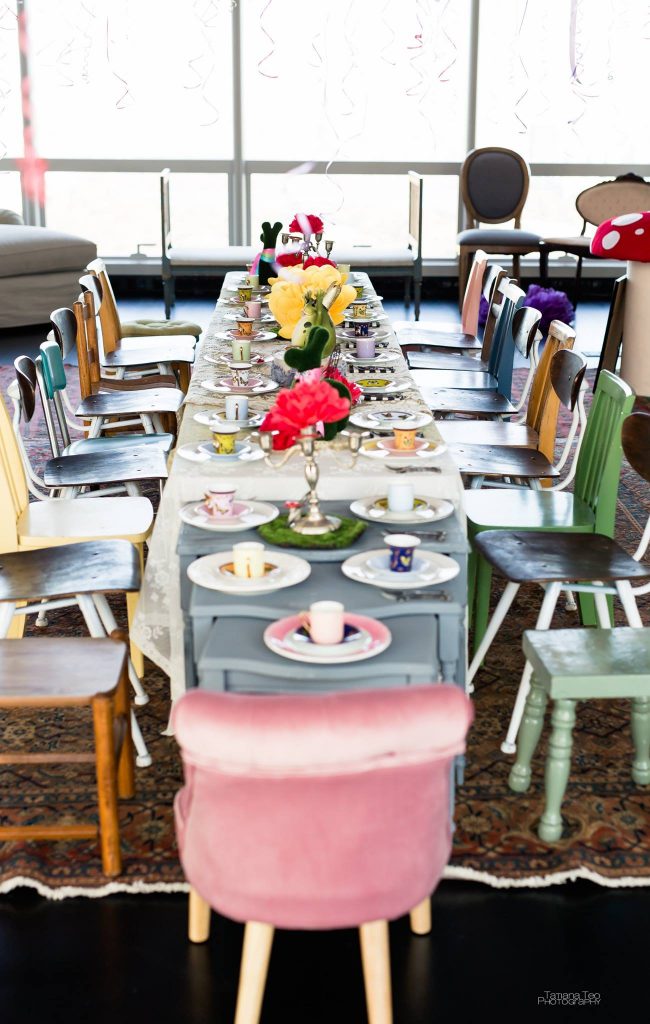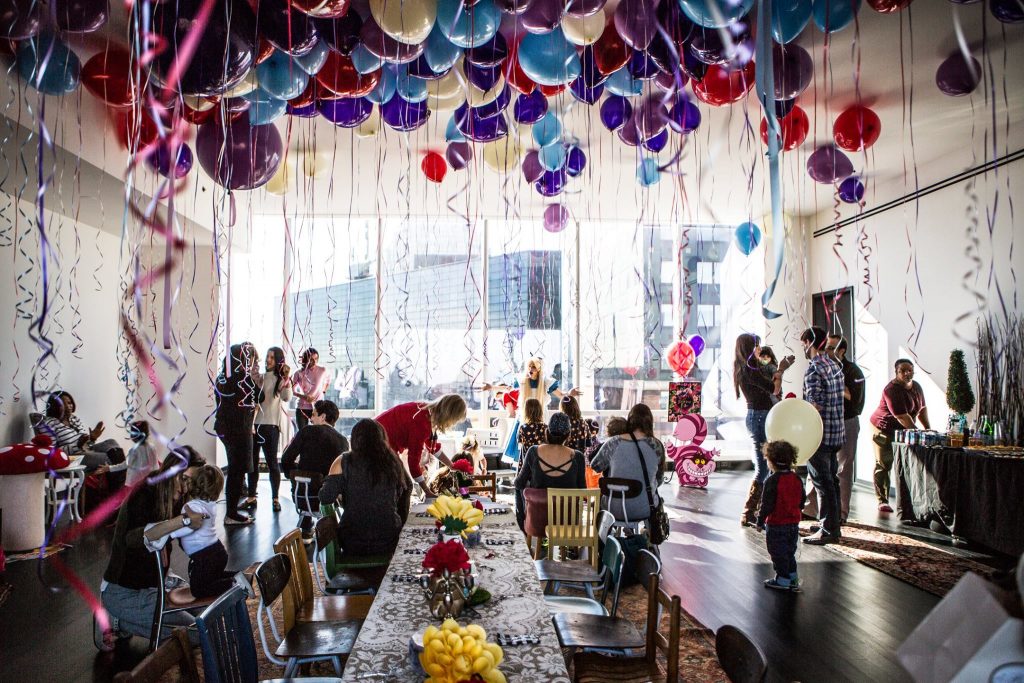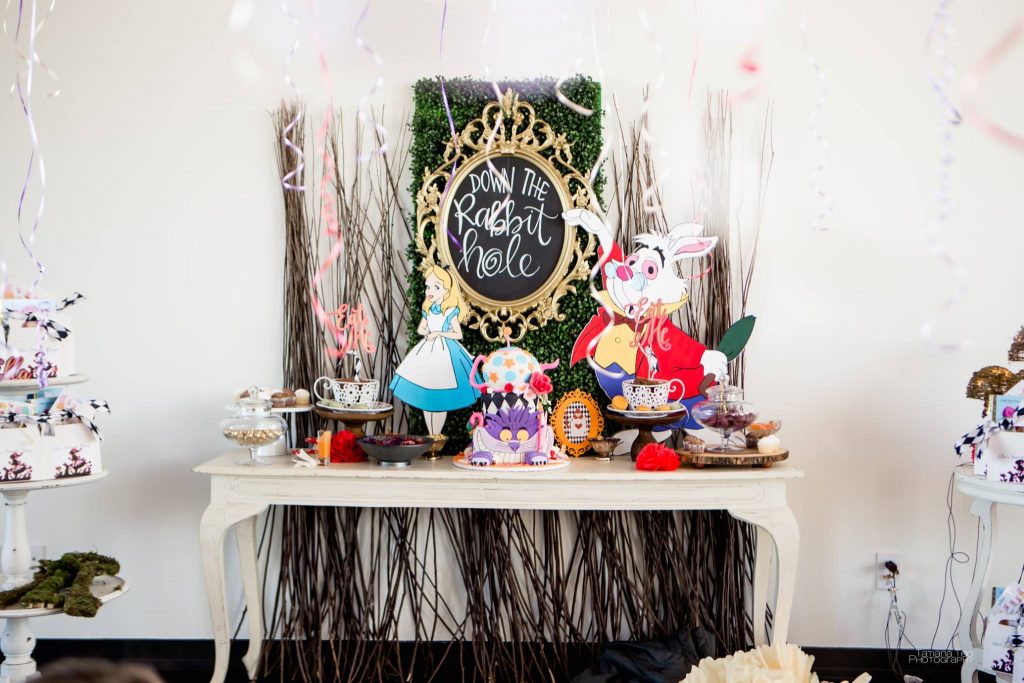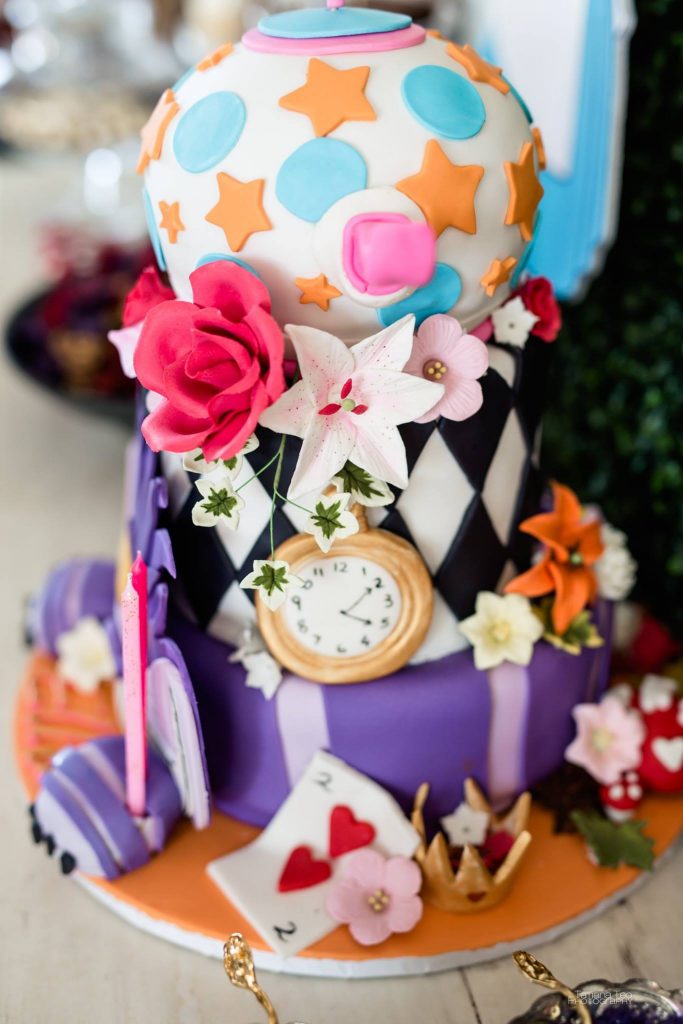 This cake is a replica of a Lulu Cake Boutique design.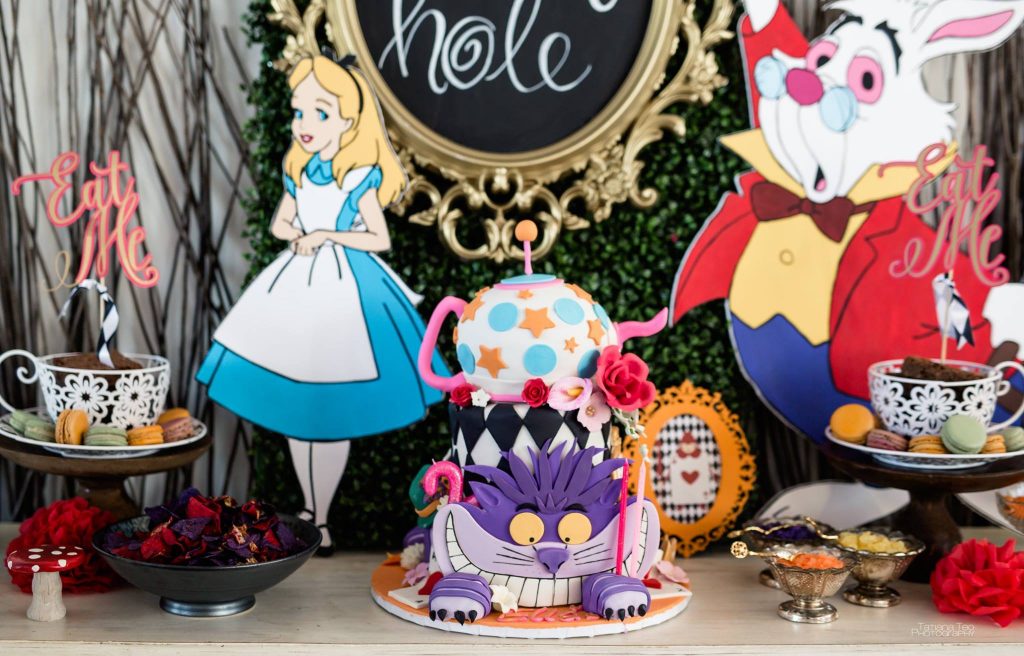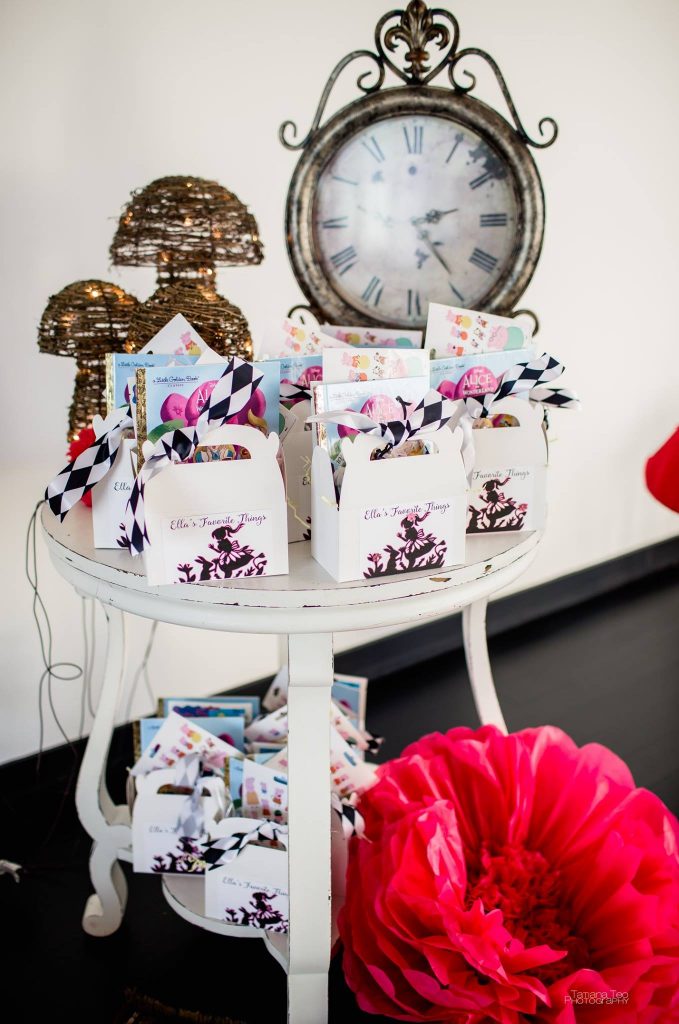 XOXO,
Khaliah