I'm back with another flash back to last year!  I had the cutest Jungle Mickey first birthday party in Westchester County, NY last September.  I think typically a Jungle Mickey or Safari Mickey theme would be all about Mickey in the brown coat and hat.  I just couldn't bring myself to do that!!  After I had already assured the client the there would be plenty of that typical look with animals, safari coat, etc. I found this amazing pattern online that I fell in love with.  The pattern was so vibrant and looked very much to me like a modern jungle which set my wheels turning!
I think often times, people don't give themselves permission to really step outside the box when it comes to character parties.  That's the thing I actually love to do the most, especially with Mickey and Minnie.  They are so beloved and iconic that it's really very rare that you see anything totally left done well.  (Side note, if you want to see my Woodland Minnie Party which was my daughters 1st birthday you can see that here.  It's also a twist on the iconic character Minnie Mouse.)  I wanted this to be super modern and different, so there are a few things here I'll point out that I don't want you to miss in the photos.
The panels behind the cake table were 8ft. tall by 4ft. wide and there were 3 of them separated by 7ft palm trees – this made the dessert table more like an AREA and a real focal point!
There's very little color on the kids tables which is not my usual style.  Instead there are patterns, if you look you'll see 3 patterns and lots of texture which is lacking in design for kids parties as far as I'm concerned.
My cake needed to sit up high and I wasn't happy with what I was finding so I repurposed a utensil container and a cutting board – voila 🙂
I did a ton of cutting for this party, notice all the pretty paper!
Hope you enjoy….
Photos by Rando Lawrence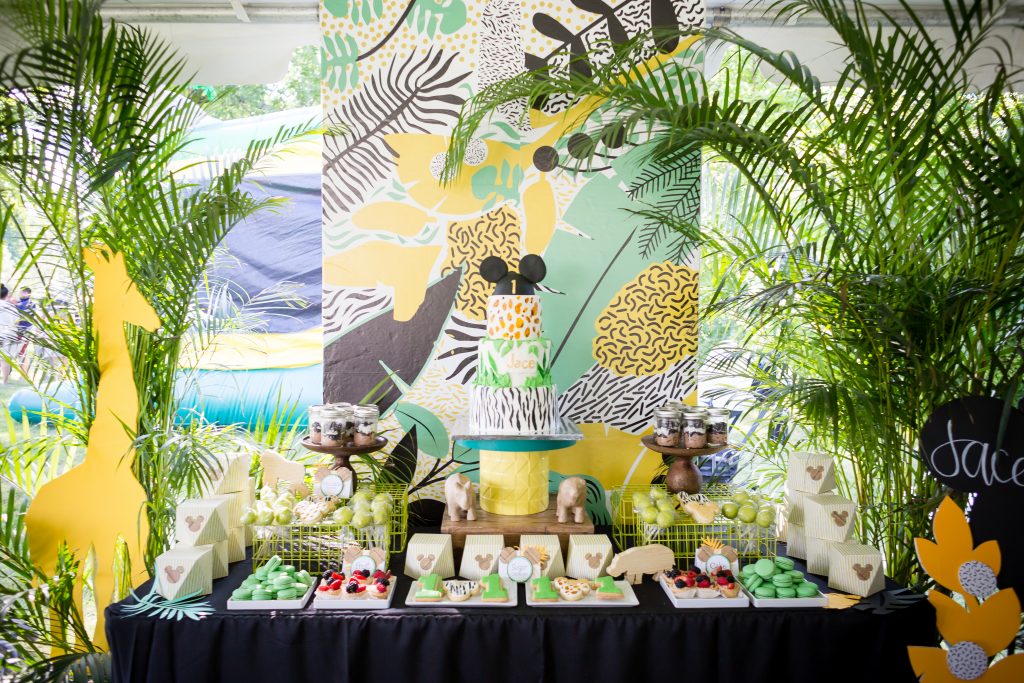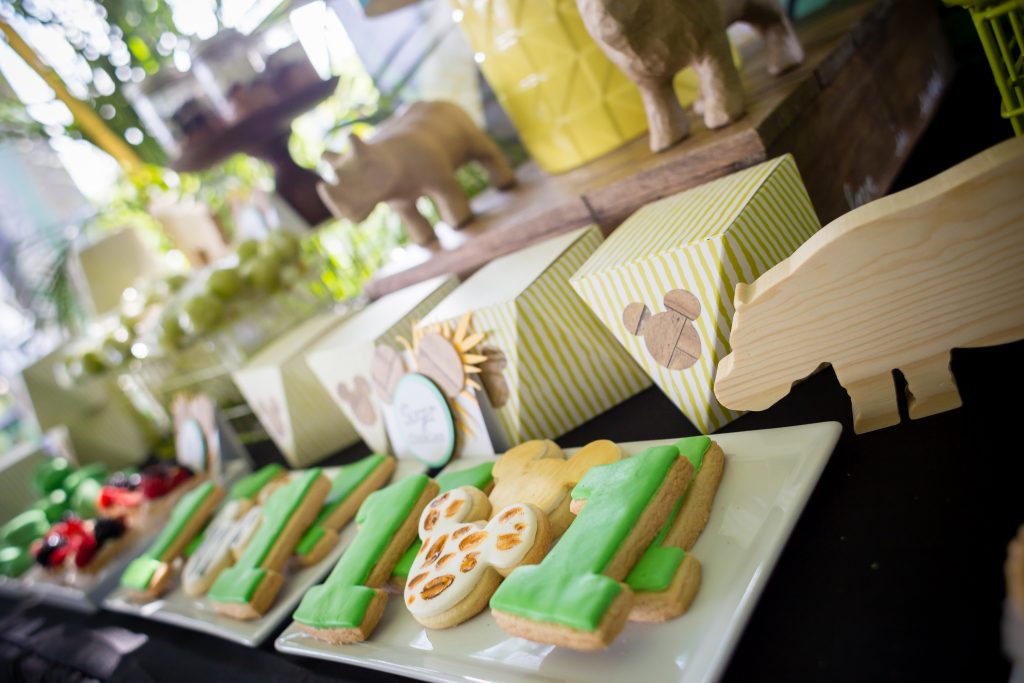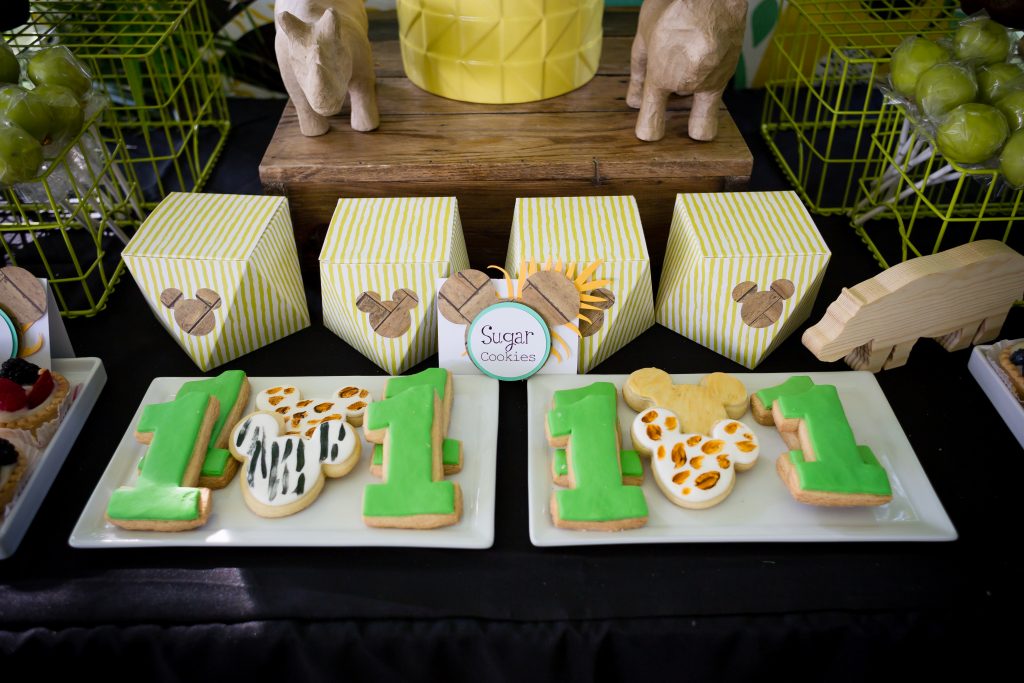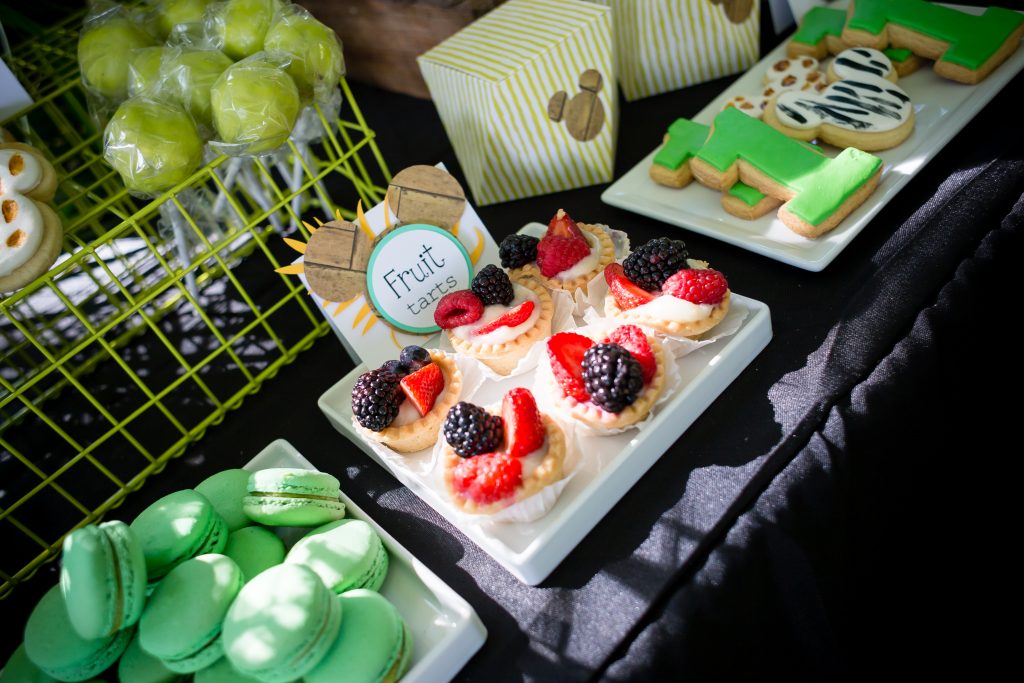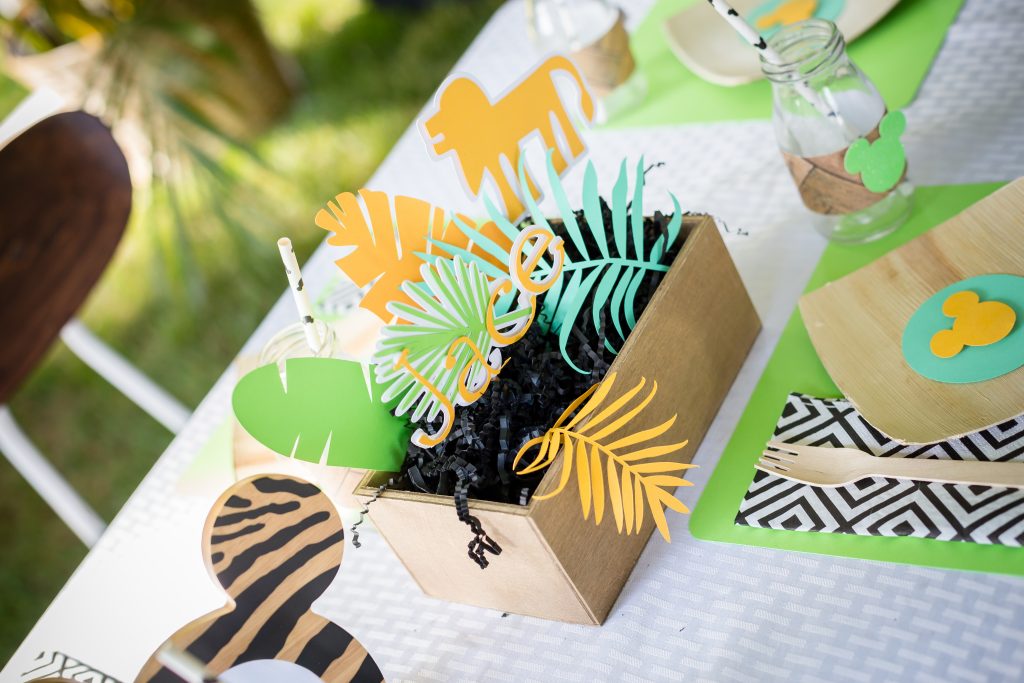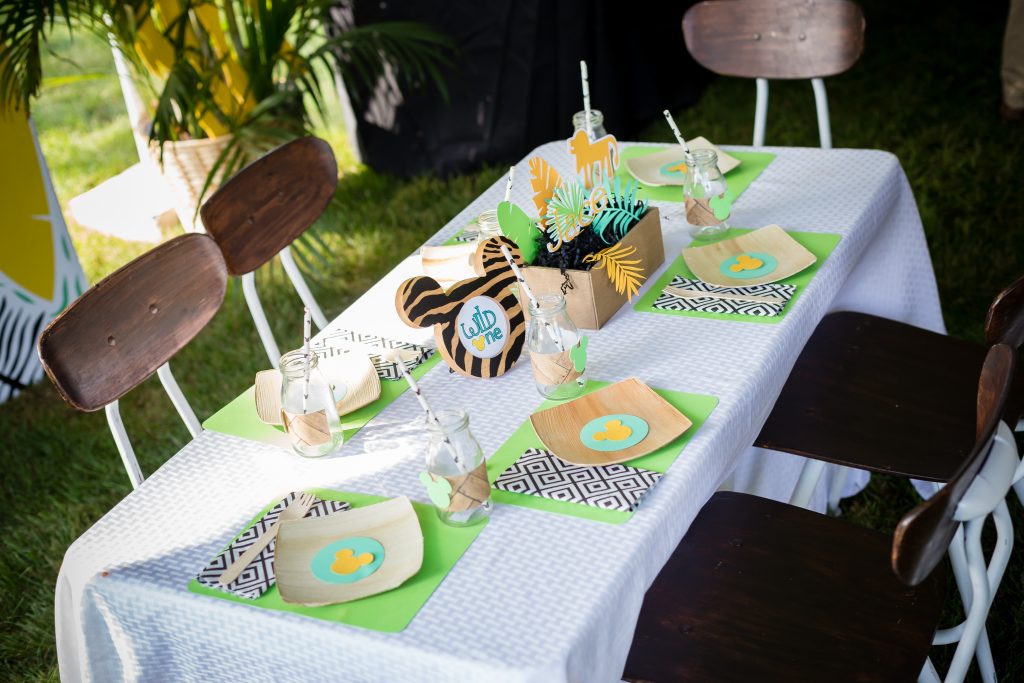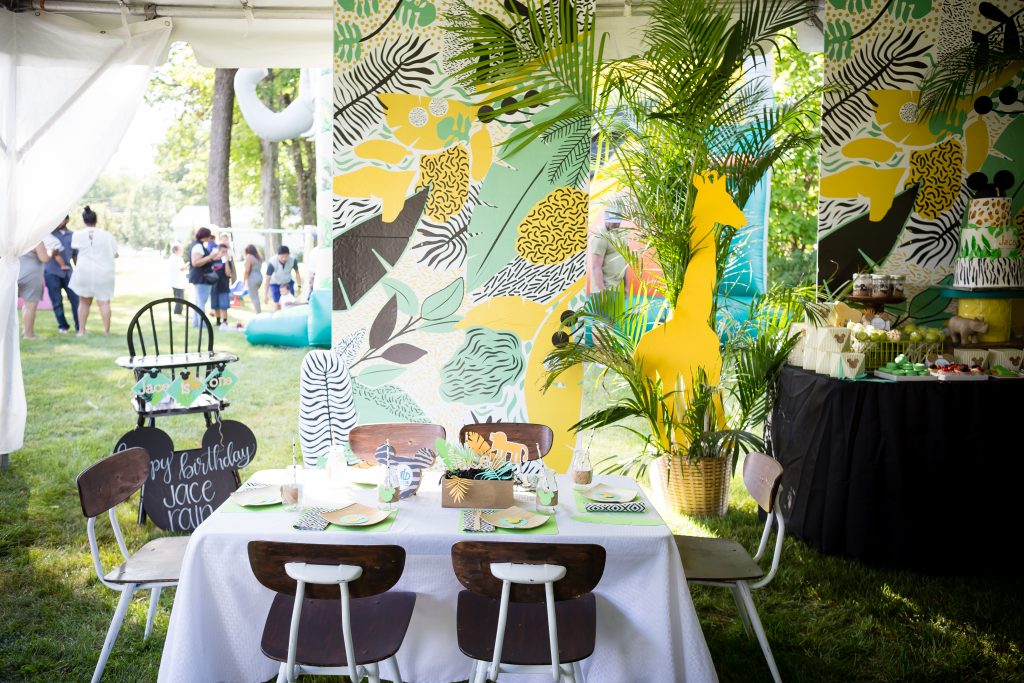 XO,
Khaliah