I don't have favorite clients, favorite colors, or favorite parties but IF I did, I must say my Willy Wonka and the Chocolate Factory event would be able to check all boxes!!  This is one of those themes that can go a million different ways, colors, styles, etc.  Similar to Alice in Wonderland, the colors and decor for Wonka are just so versatile.  You really can't argue with anyones iteration of the theme right?!  The client chose this theme and I did a draw drop right in front of her lol….LOVE!
I think with this one I want to talk about design.  We don't get to talk design enough I think.  I wanted the party to be bright, modern, glam (a tiny bit), and whimsical of course….whimsical is my signature incase you haven't noticed 🙂  I wish I could go back and break down each idea I had and connect that to what part of the decor direction they satisfied.  I'll do that with the next one, it's something I want to try and explain more I think.  People ask me all the time where I get my ideas from, and while I can't totally explain that process in words I know I can at least give more insight on how I get to from idea to finished design.  Again, that's something I'll explore in a later blog post.
The venue was Chocolate Works of Scarsdale, they were amazing and let me transform the front of their shop.  They allowed me to set up the party a little out of ordinary for them.
Side Note: I'm usually so afraid of using an actual "venue" like a store because of design limitations, however THEY HAVE A CHOCOLATE CONVEYER BELT – EEK!  The only way to do Wonka is in a chocolate store but I digress….
I knew after visiting with them that I wanted to use the front of the store and therefore needed to plan something for the shelving area.  I thought that would be great place for a larger structure and since there are size, and timing constraints when it comes to having your event at a venue, balloons are you friends 🙂  Uptown Balloons did an amazing balloon arch that was just the right size to make that area look really stand out in a fun way.  The was the color and the modern.
My favorite part of any party if you're reading along, are the kids tables.  This is where I went a little bit glam and whimsical.  The table covers were deep purple velvet (glam), the chairs had vinyl on them that resembled a tufted chair with chocolate oozing down (whimsical), and each place setting had a golden egg on top….SO FUN!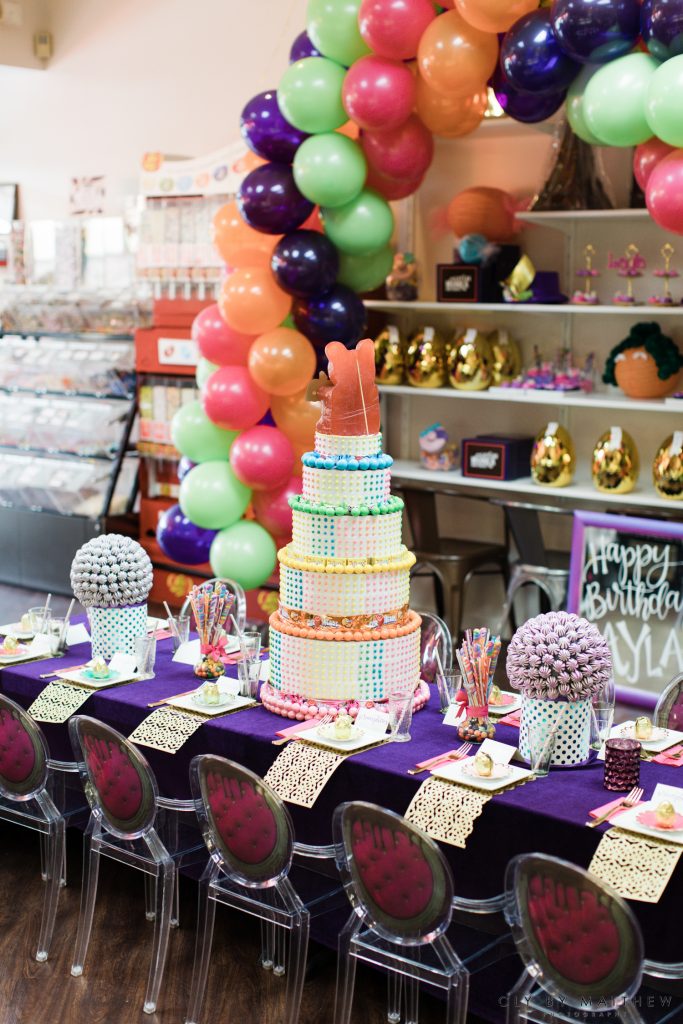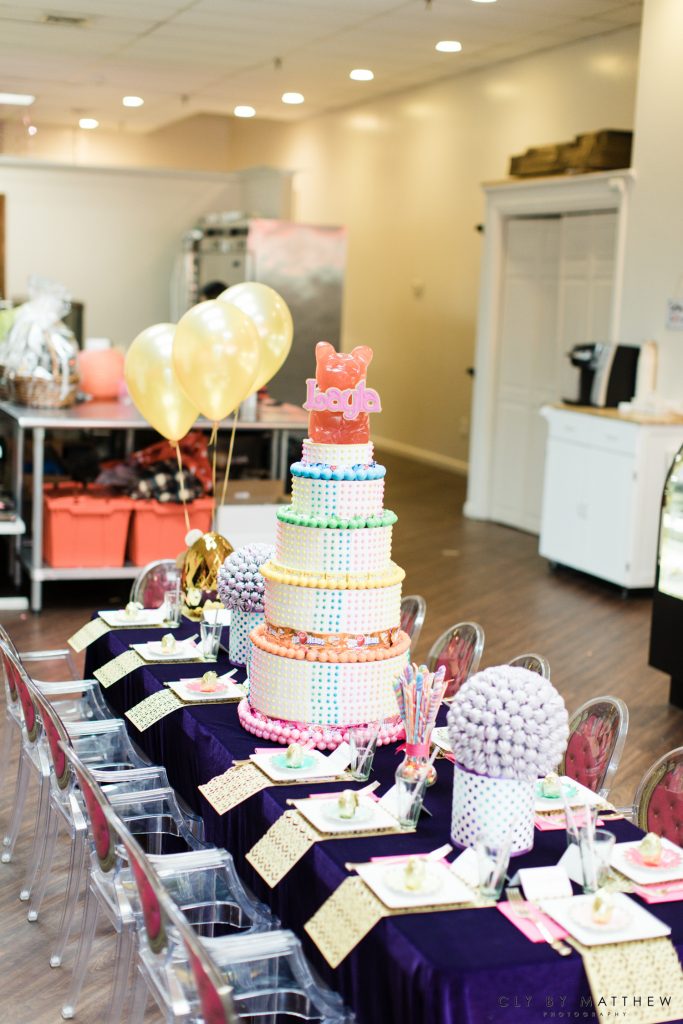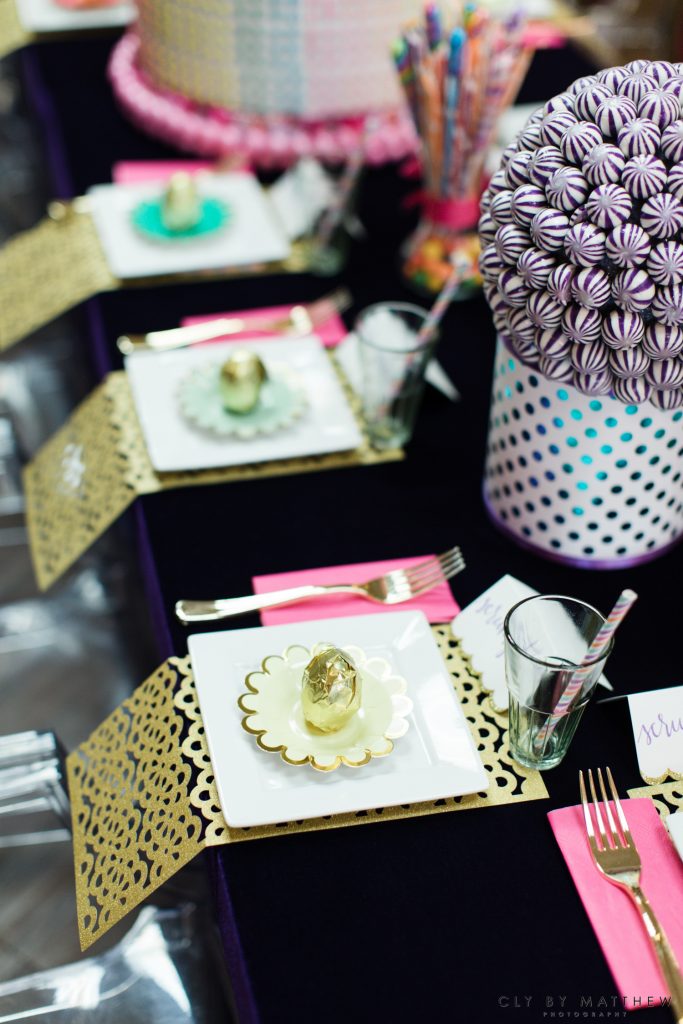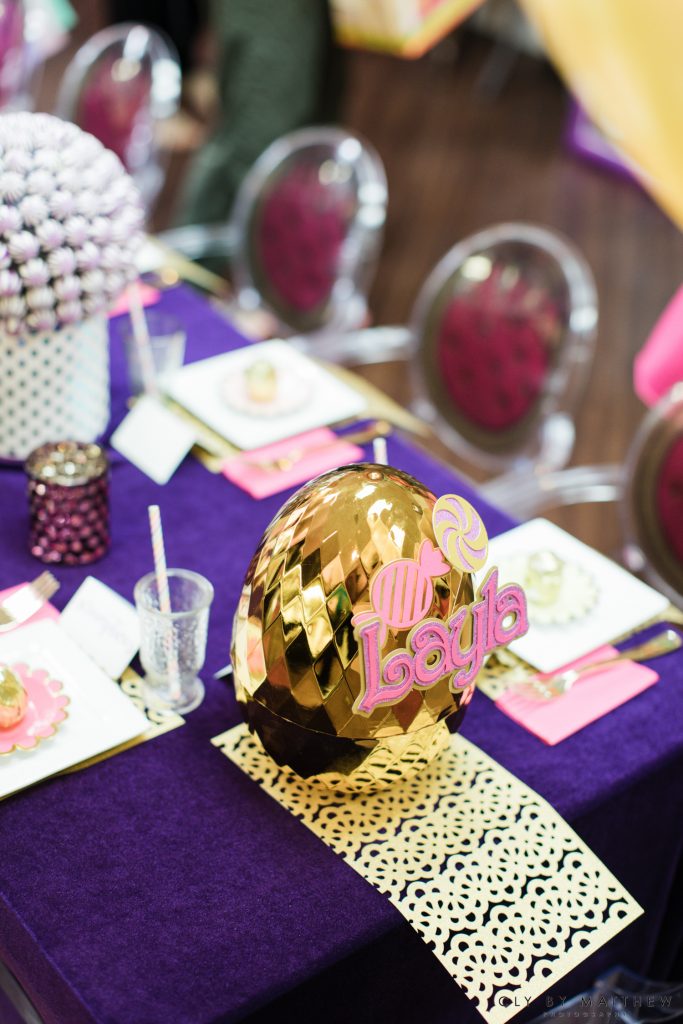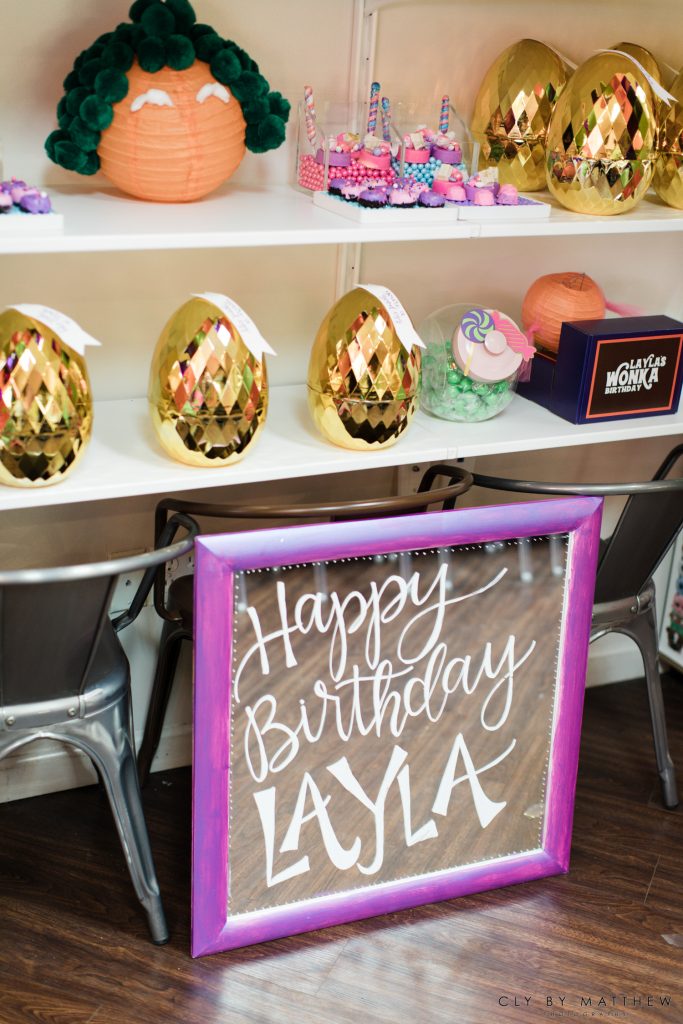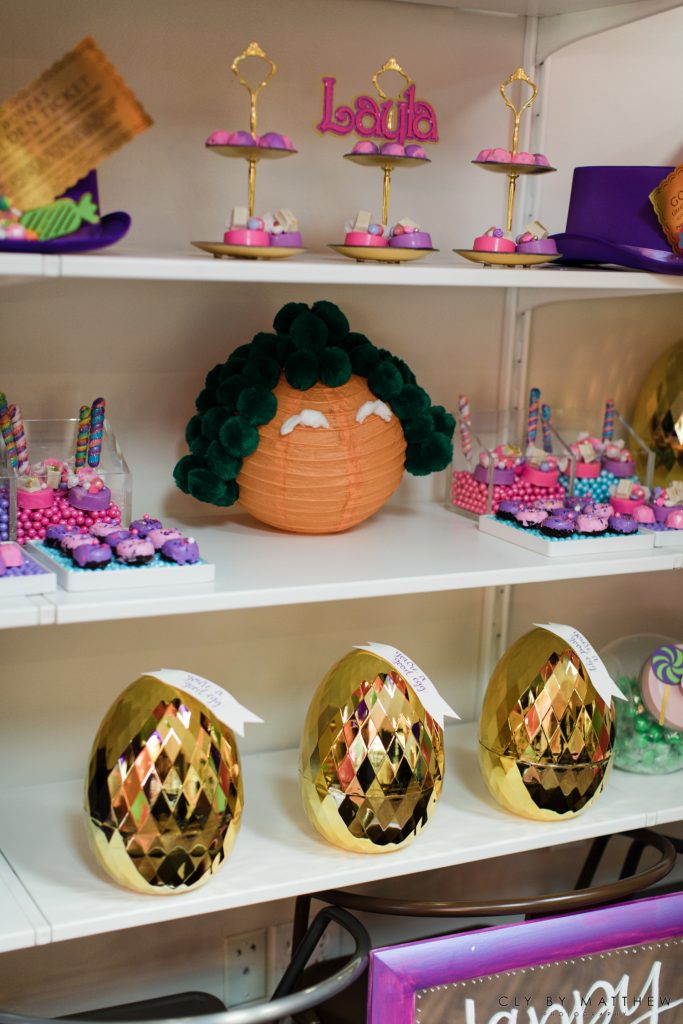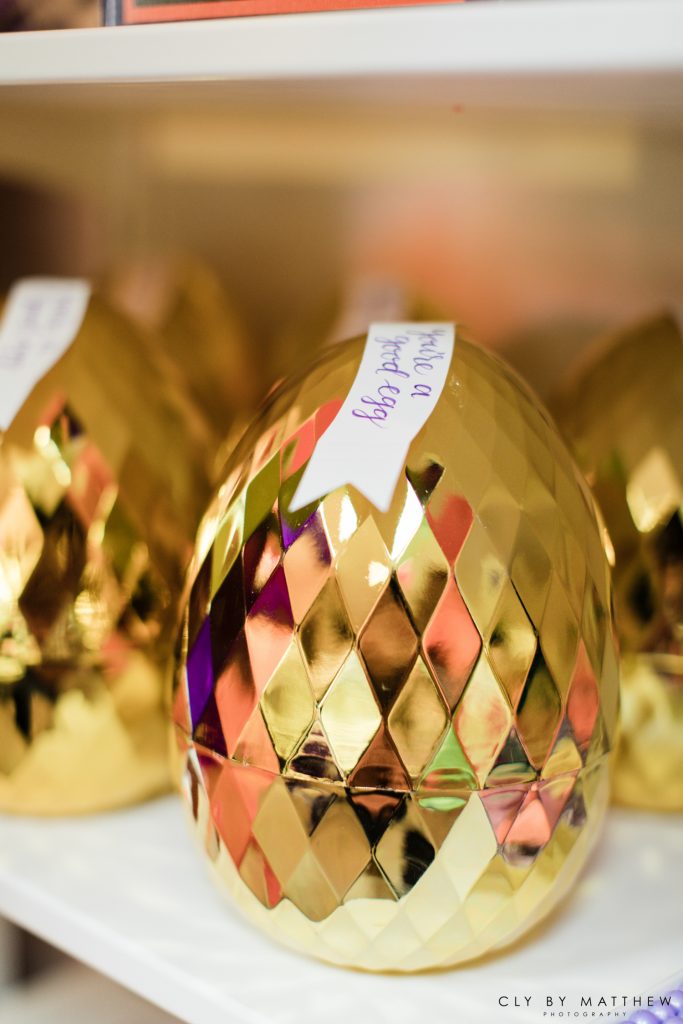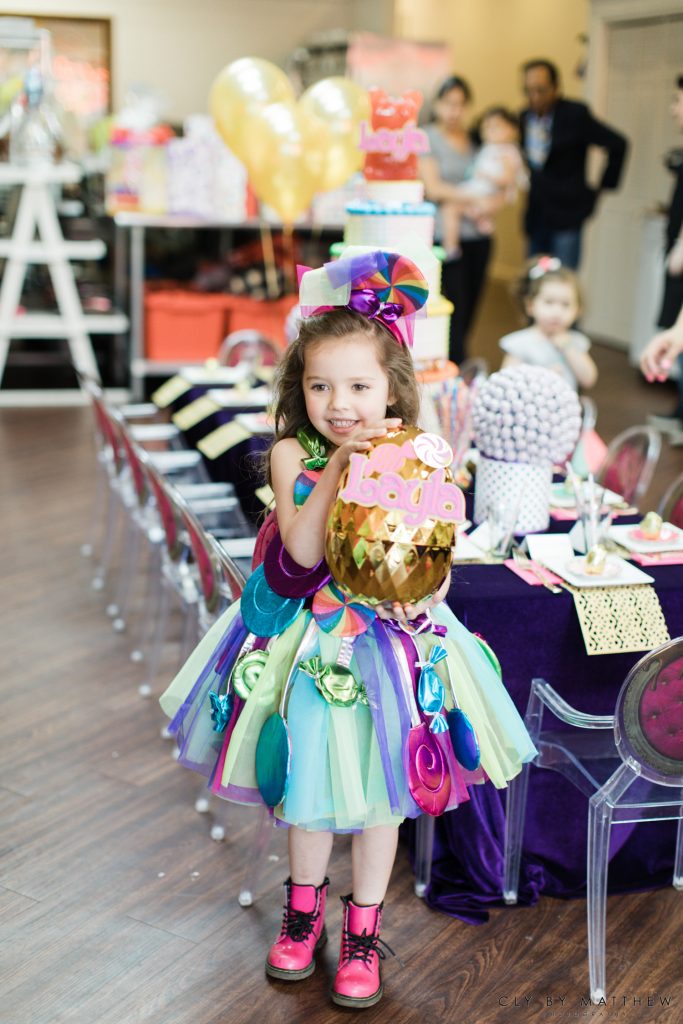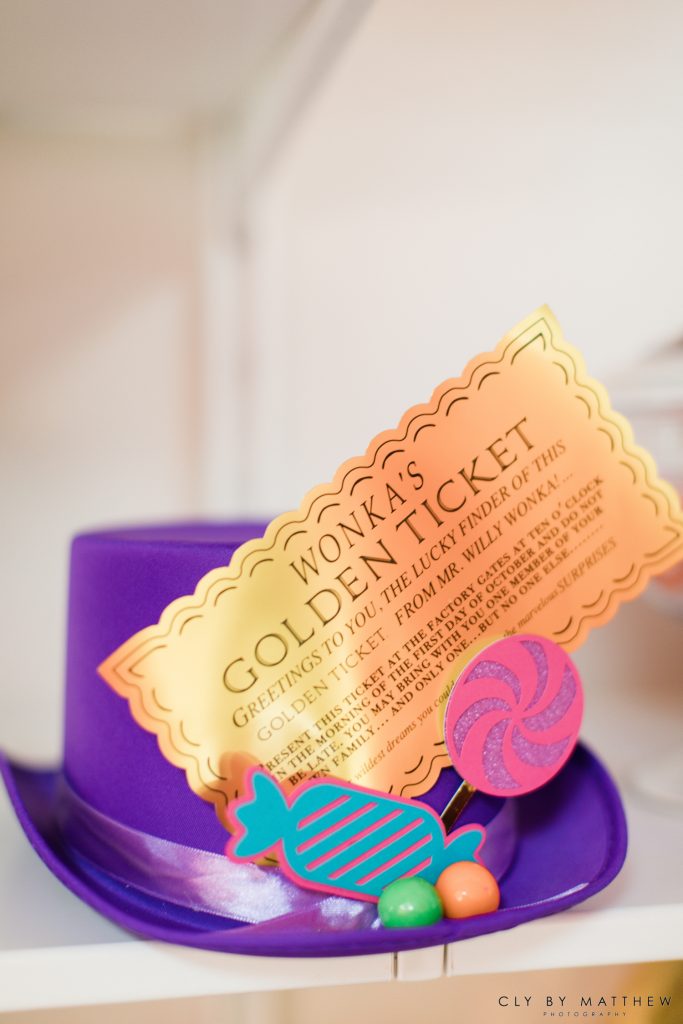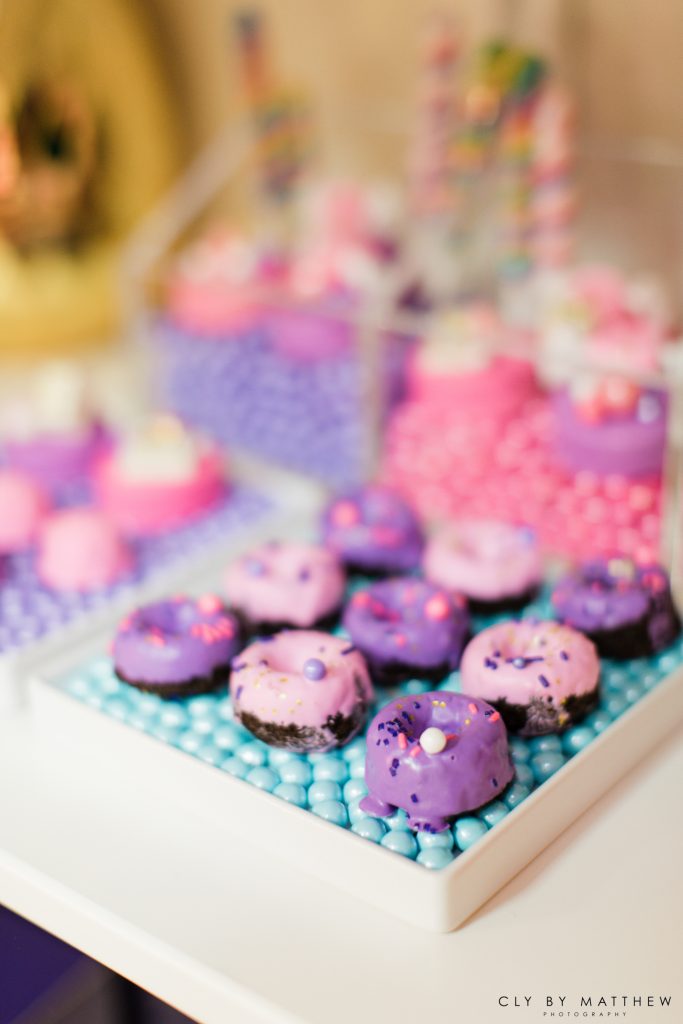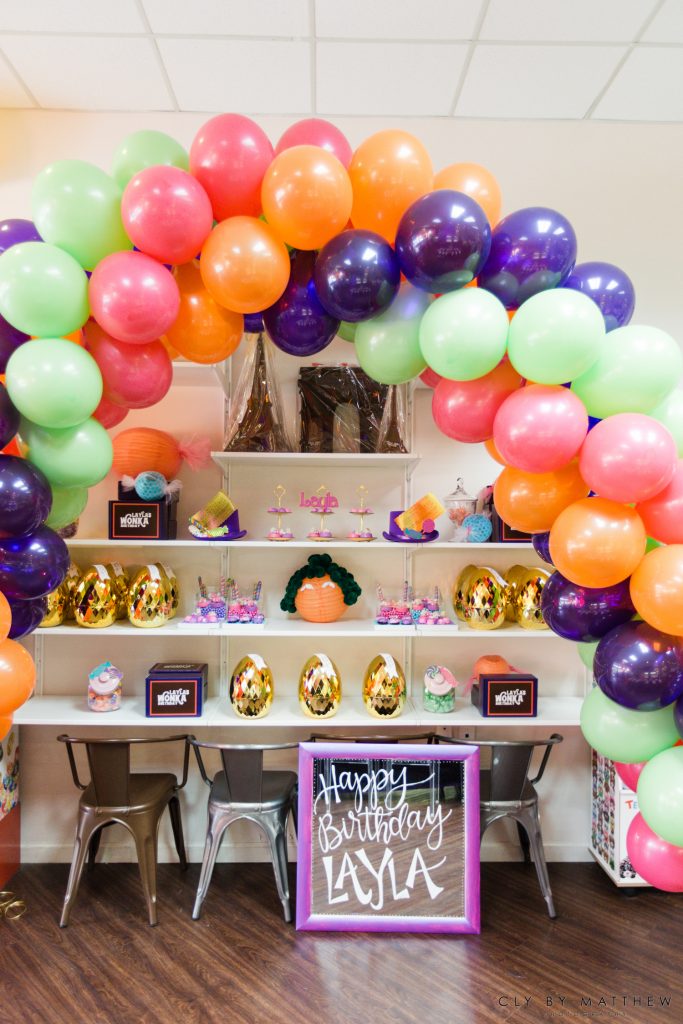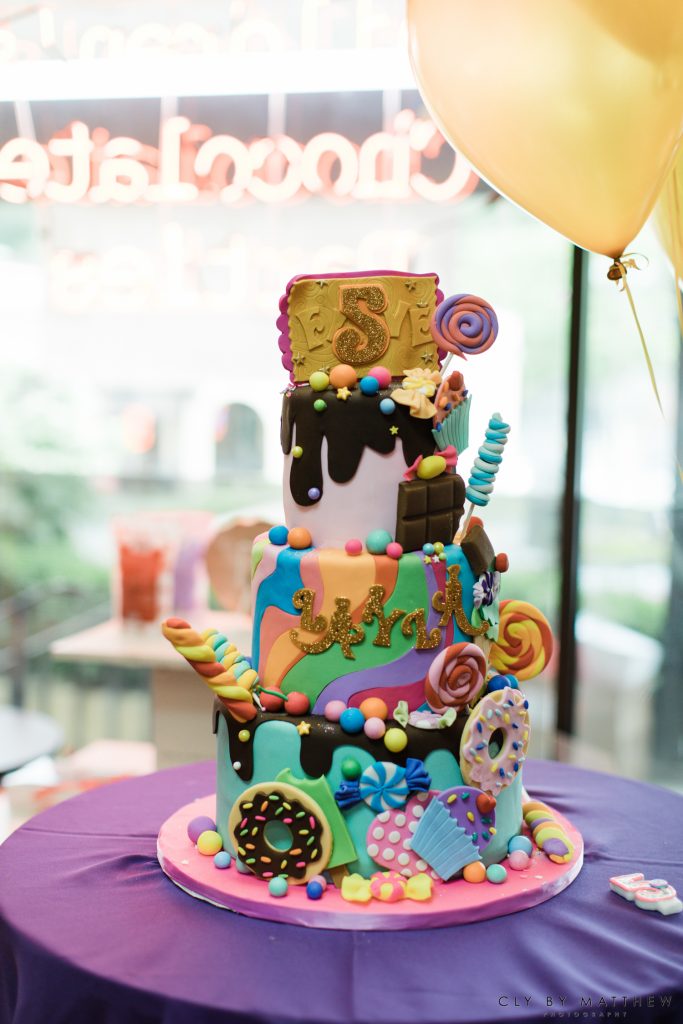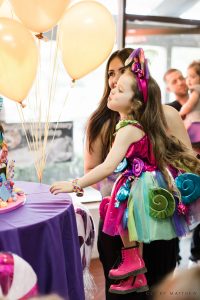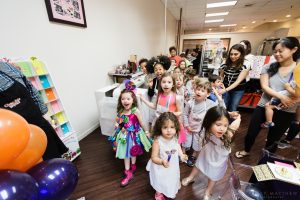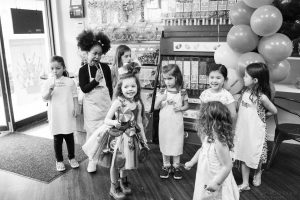 SaveSaveSaveSave