Ready for some fun?!  This Trolls dance birthday party will have you smiling and remembering all the fun from the movie!  When the client asked me for this theme I hadn't yet seen the movie.  It was just made available on Netflix so I watched it right away and I was HOOKED!  By the time the party rolled around, my daughter was watching the movie every day, and the entire family knew all the songs by heart lol.  I had a hard time buying and making things because my kids couldn't keep their hands off of the decor.
I promised to talk more about design of the events and that will start soon but not with this one.  It would just take me too long to break down the entire design but I think the main part is the paper flower runner.  My thought around that was it would be almost look like a bunch of trolls standing together….HAIR UP of course :).  In hindsight I probably should have used some larger trolls within the runner and that would have probably brought the thought more into the finished product.  Everything else is sort of a direct translation from the movie.  The placemats are hearts because trolls are all about love, we did fun drink cups with sugar rims, and pipe cleaner words on each pacesetting.  Those were super fun!!
*All photos by Jac & Jules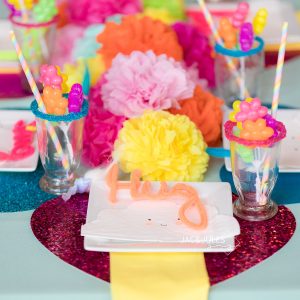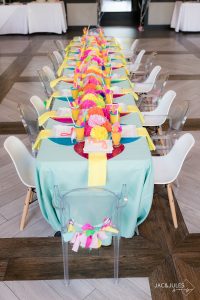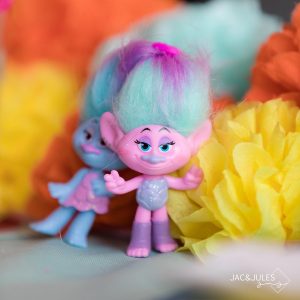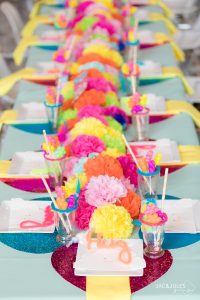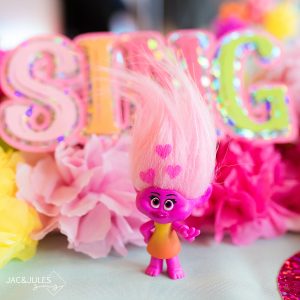 A party isn't done without desserts so of course we had those on hand!!  Hudson Cakery made a showstopper of a cake and the backdrop was hand painted by Minted Feather.  The sweets on the table were made by Chocolati Bar….the donuts were my favorite 🙂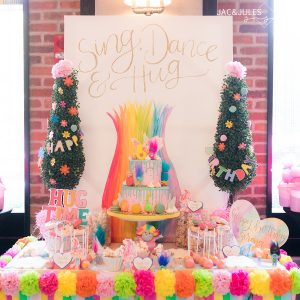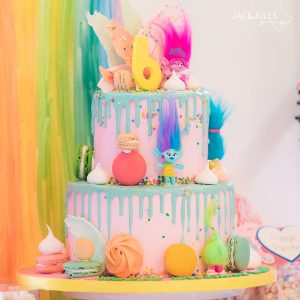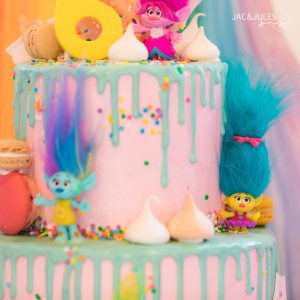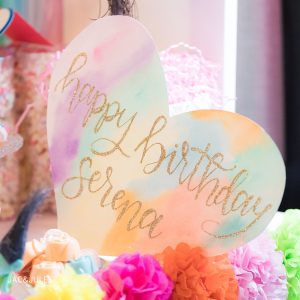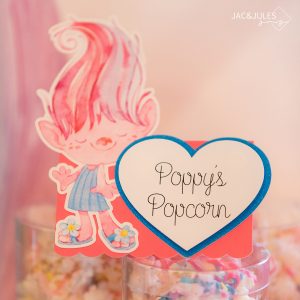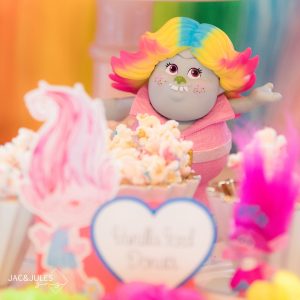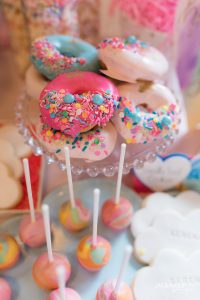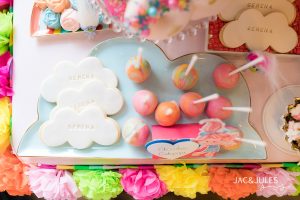 More decor, favors by Noirstyle, an amazing craft table where kids decorated their own ukulele!  If you watch the movie then you know that Princess Poppy plays the ukulele…she's super talented 🙂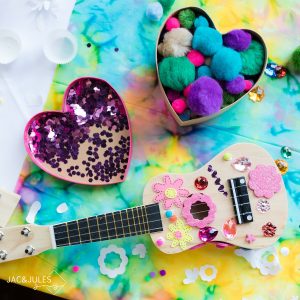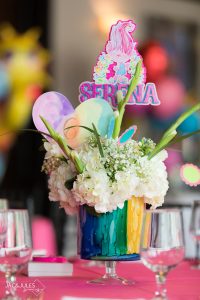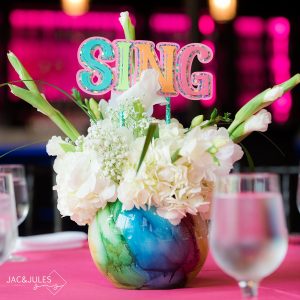 Cool full room shot – if you've been reading along then you know this is always my favorite!!  I love to show the full room or at lease most of the room.  You can see how fun this one was!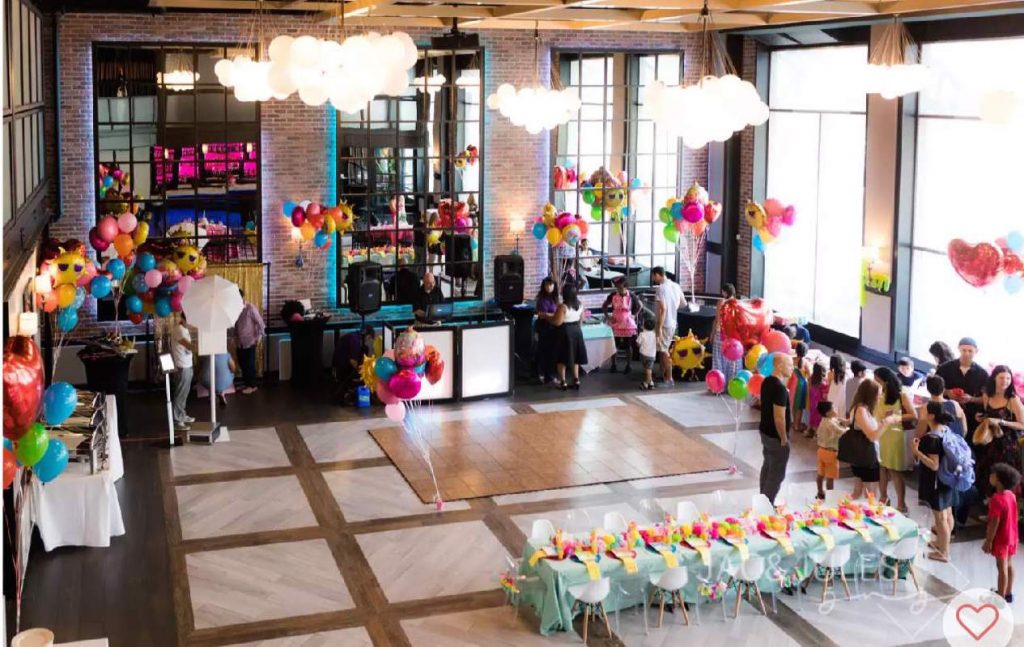 If you like this party, check out my Willy Wonk event here!
SaveSave
SaveSave