A Moana birthday party to remember….quite a title huh?  I honestly think this my be my best event to date!  No joke.  I'm my toughest critic, the hardest person to please, and after spending so much time in this industry I'm so jaded that I can't even impress myself sometimes.  This was so different though.  There was a magic in the room and in the air during the set up.  The event was for one my favorite repeat clients whom a visit a couple times a year….that makes it WAY less stress but it was something other than that.  Nothing was difficult or hard to set up, the items I planned actually looked better in person than they do in my head, and we were done with plenty of time to spare.  Pure magic I tell you!!
Keep scrolling, reading, and enjoying the photos…
Photography – Tatiana Teo Photography
Cake – Lulu's Cake Boutique
Calligraphy & signage – Minted Feather
Flowers – Barbara's Flowers
Drink containers – Noirstyle Invites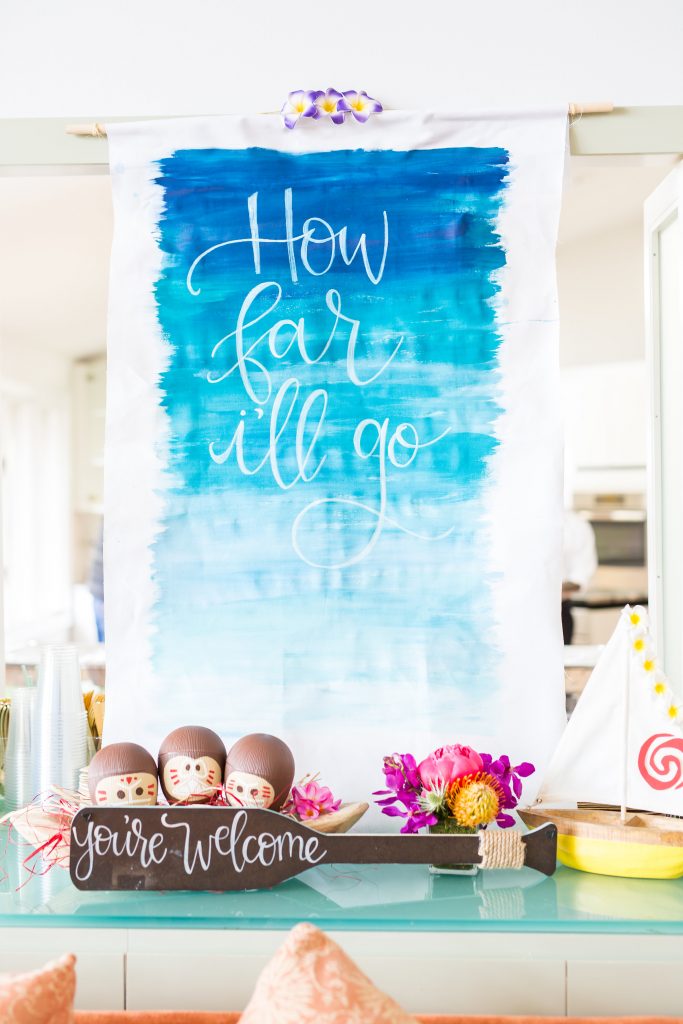 I went into the design for this event TIRED AS HELL lol, like no BS…..purely exhausted.  But, I was so excited for this theme.  I watched the movie 100 times at least and my daughter became obsessed with it along the way as well.  I can go on and on about the messages in that movie, it's amazing the things the movie teaches.  I digress…  To talk design for a moment, I wanted to make sure that my colors were true to the beautiful imagery of the movie.  So many Moana parties use pink or hot pink I've been noticing but I wanted to use that gorgeous red/orange that's all through the move and in Moana's outfit.  It's a color many would shy away from when planning a kids party but I can't figure out why….it's an amazing color.  The backdrop showcased it perfectly 🙂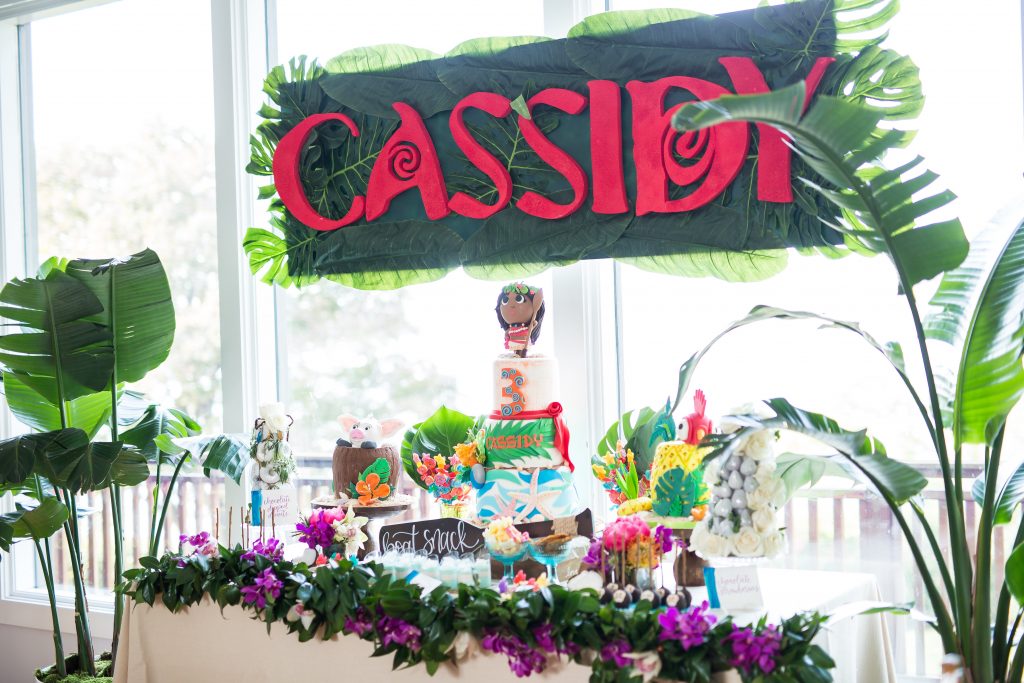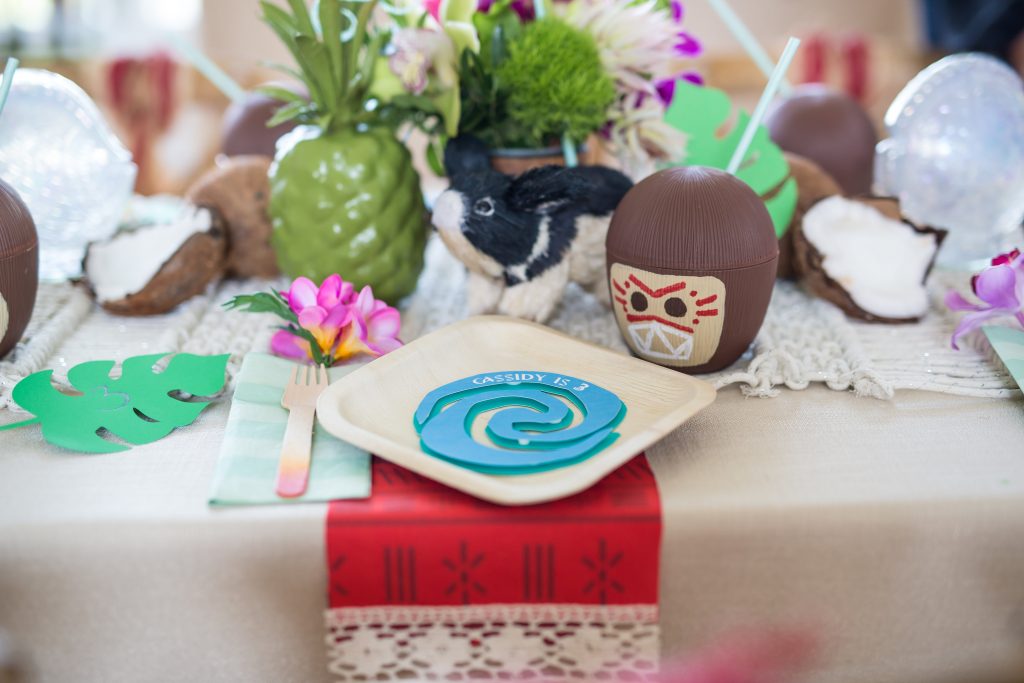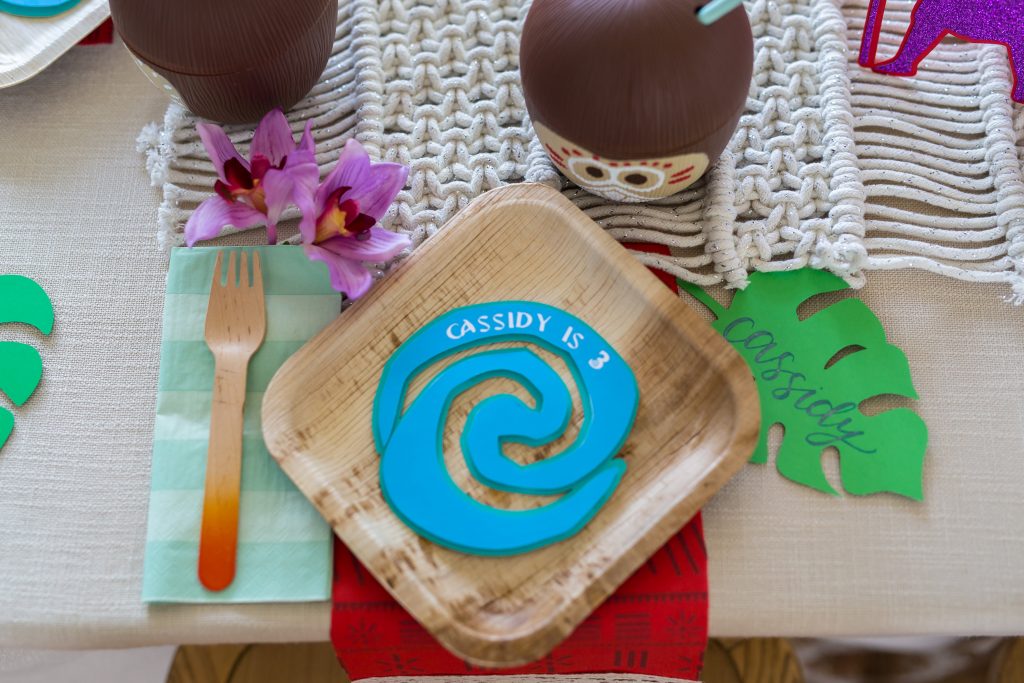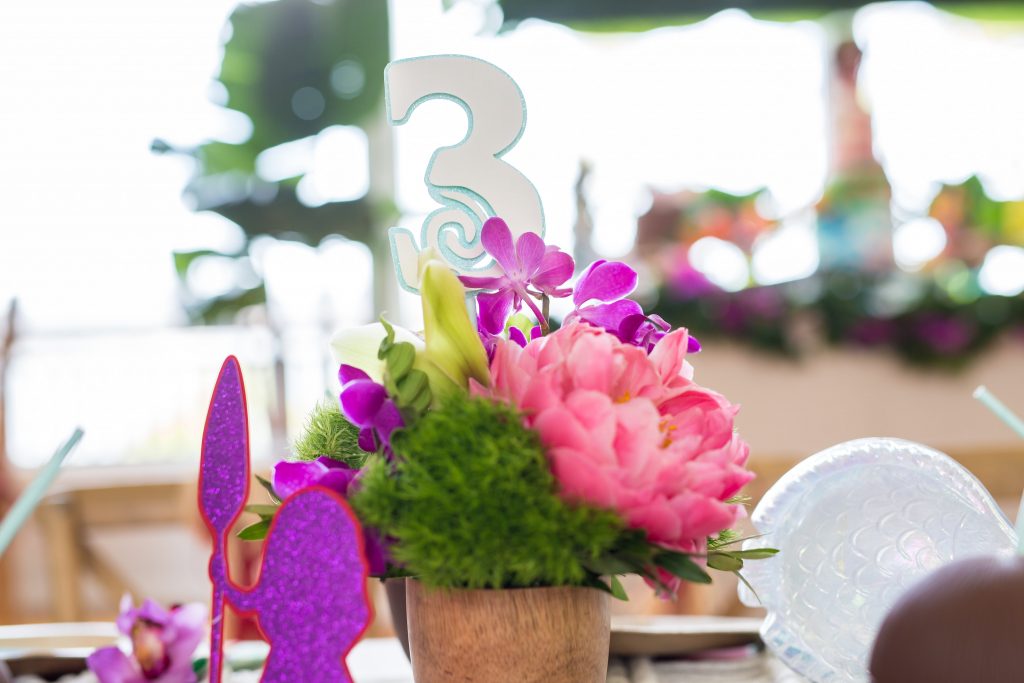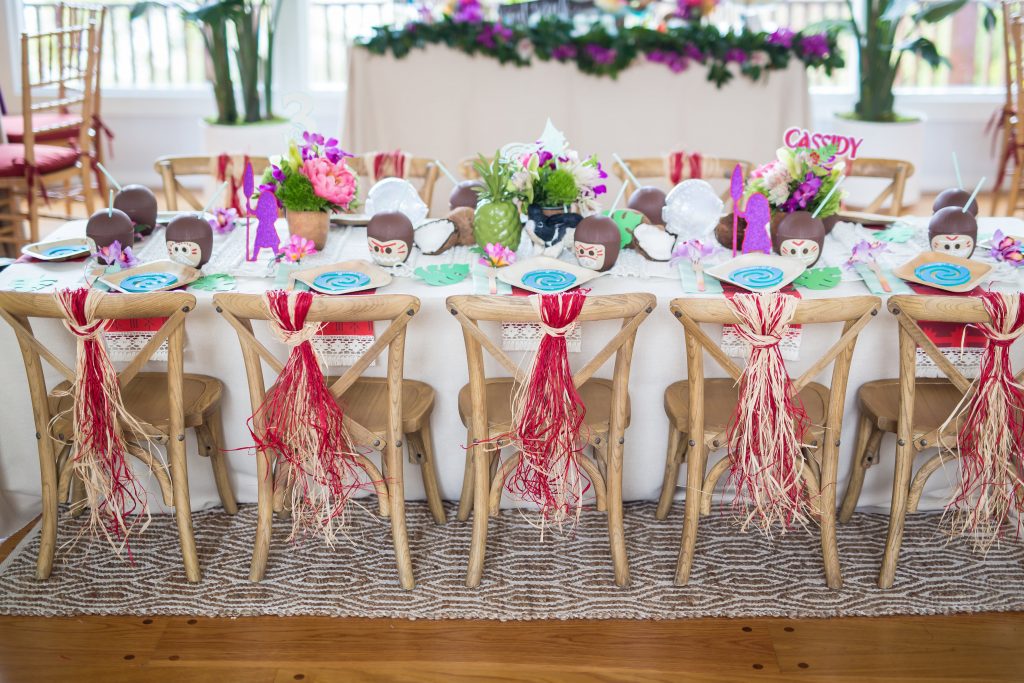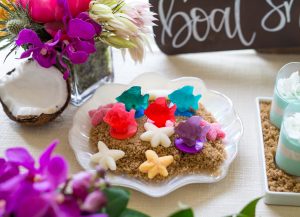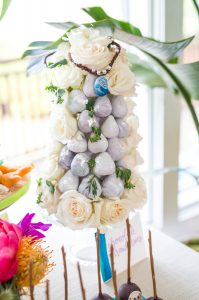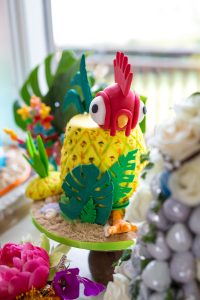 Another thing I wanted was a representation of Pua and Hei-Hei without having to use cutouts or toys as decor.  Either of those are fine but I like to turn it up 😉  The idea came to have them represented on the dessert table.  I asked Lulu's Cake Boutique to come up with a cake design that would incorporate 3 cakes and show the characters – THEY DID THAT AND THEN SOME!!!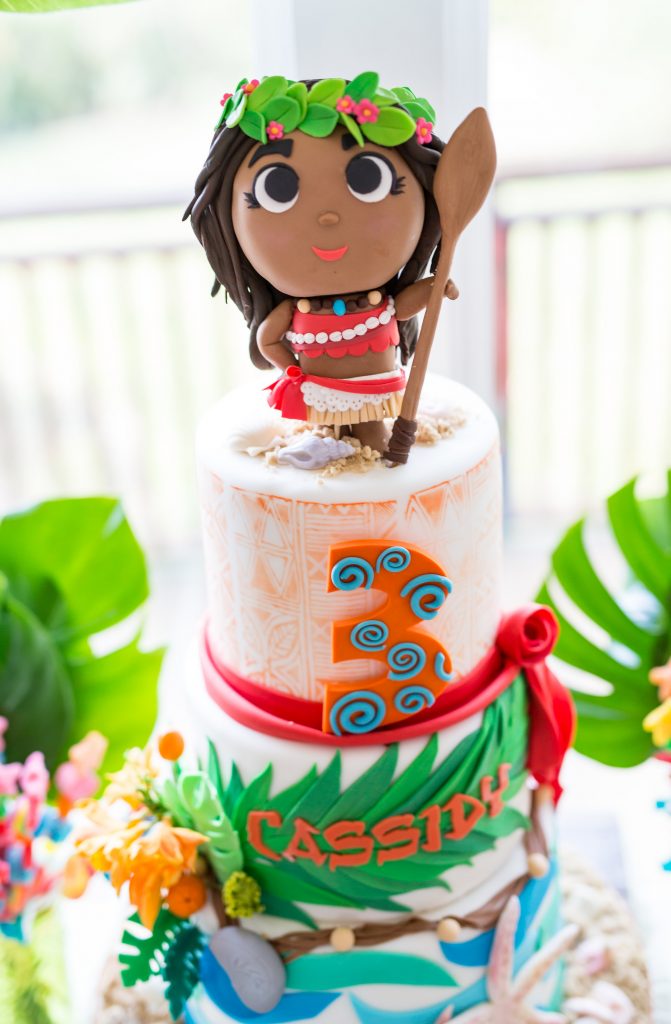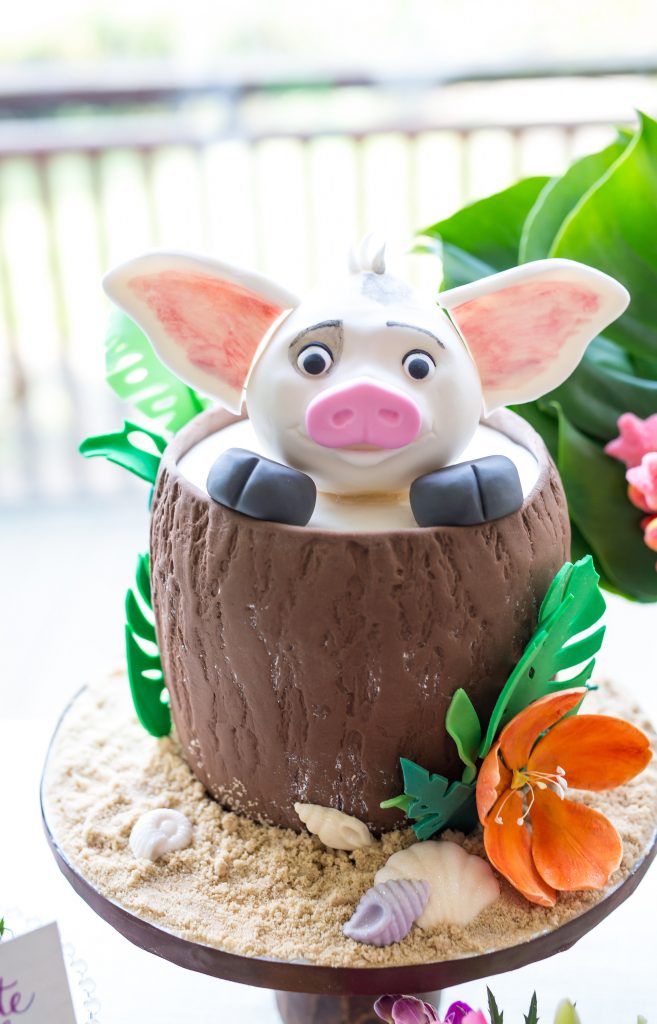 By The Party Muse, with love
If you like this, check out our Luau Birthday Party!
SaveSave