Unicorn, unicorn, unicorn,….and rainbows!!!  The hottest theme going right now is Unicorns and Rainbows!  It's been on fire for about 2 years now and is still one of the most requested themes amongst girls ages 3 – 11.  I thought for sure I wouldn't never get one and now this year I've already had two!  The first up is this sweet unicorns and rainbows birthday party I did for a beautiful 6 year old little girl.
The "venue" was the ballroom of a stunning private home almost made for the serene and dreamy decor I had planned.  Inspiration is so divine that I had the decor planned before ever even seeing the residence.  It would've been the same in a bar, in a car, in a mote, or in a boat lol.  But, the universe saw fit to give me this AH-MAZING room to decorate.  I couldn't have been more pleased…
All photos by my girls Jac & Jules…
I'm always looking for fun seating.  Kids party chairs are a big thing these days.  I love cute little kids chairs but recently I fell in love with benches!  I found these on Restoration Hardware and made custom cushions for the tops of them.  I swear these are this is the only seating I want to have now!  It looked really clean and sharp on the day of the party.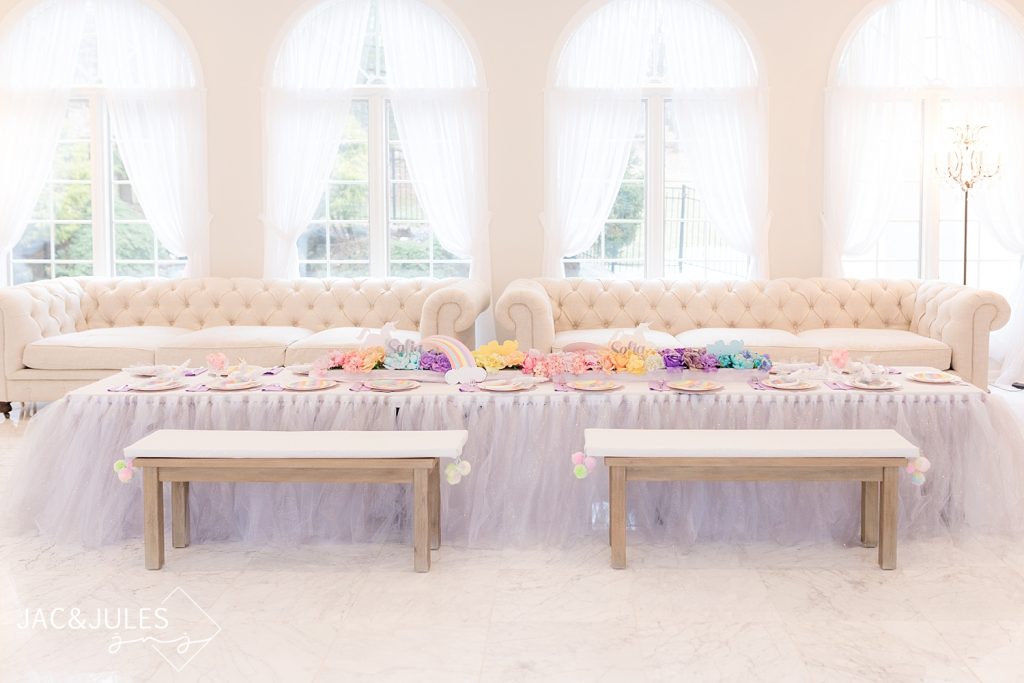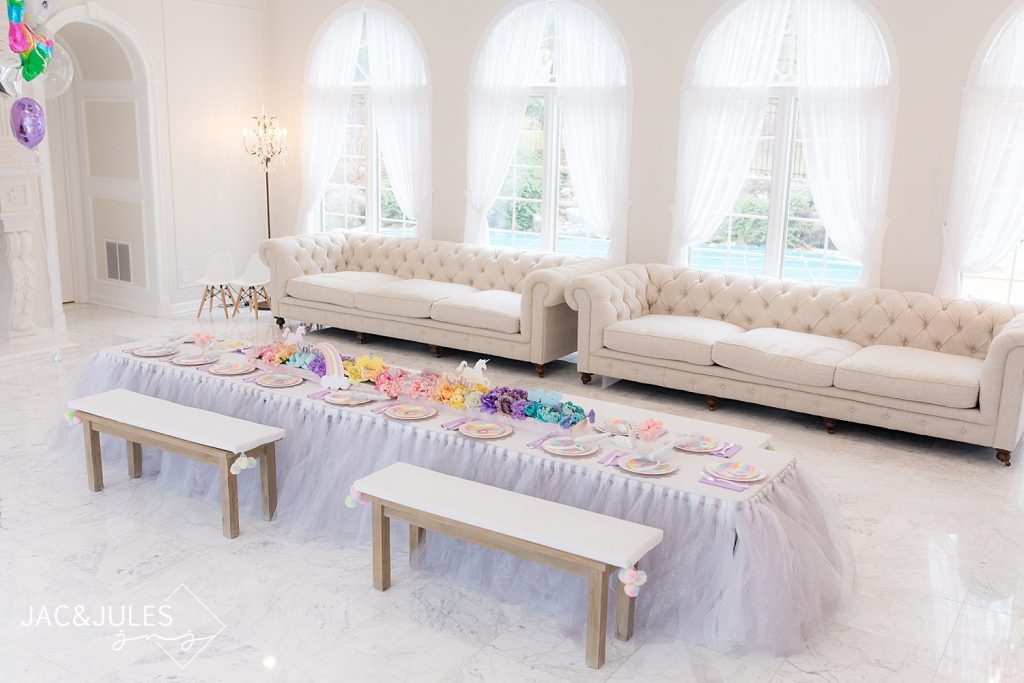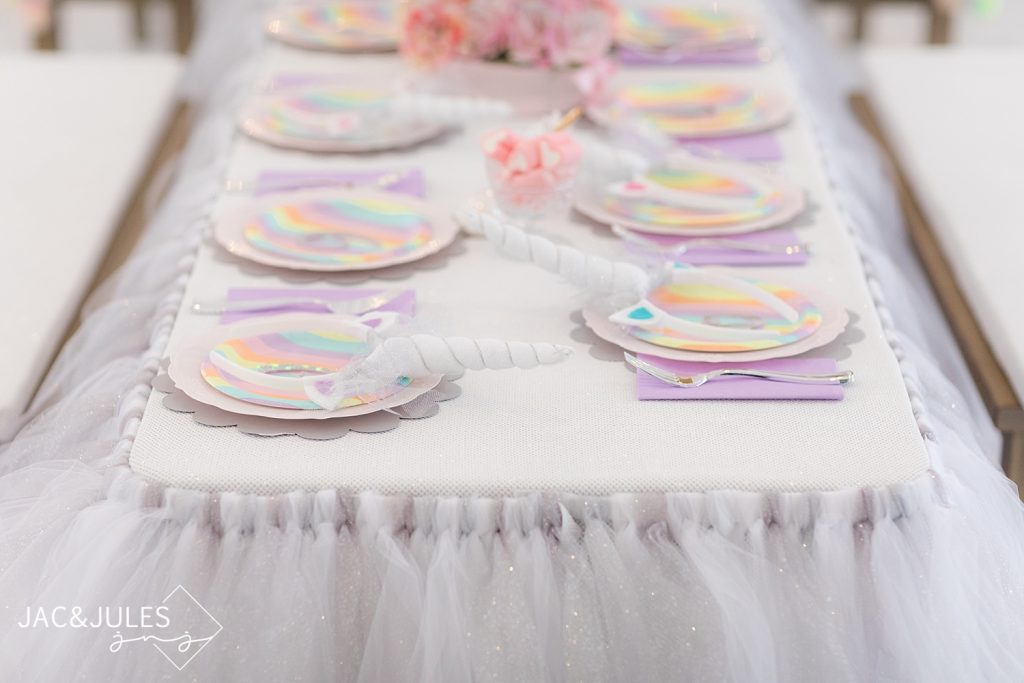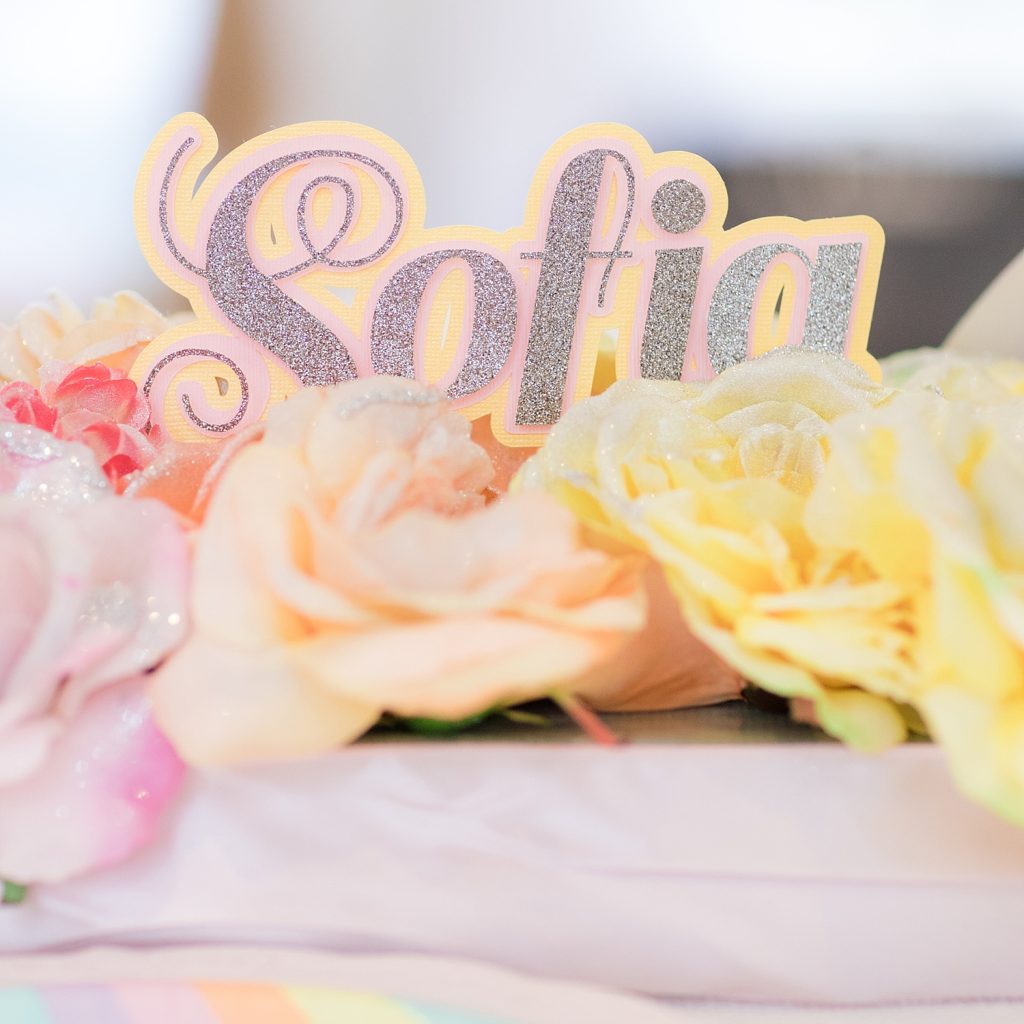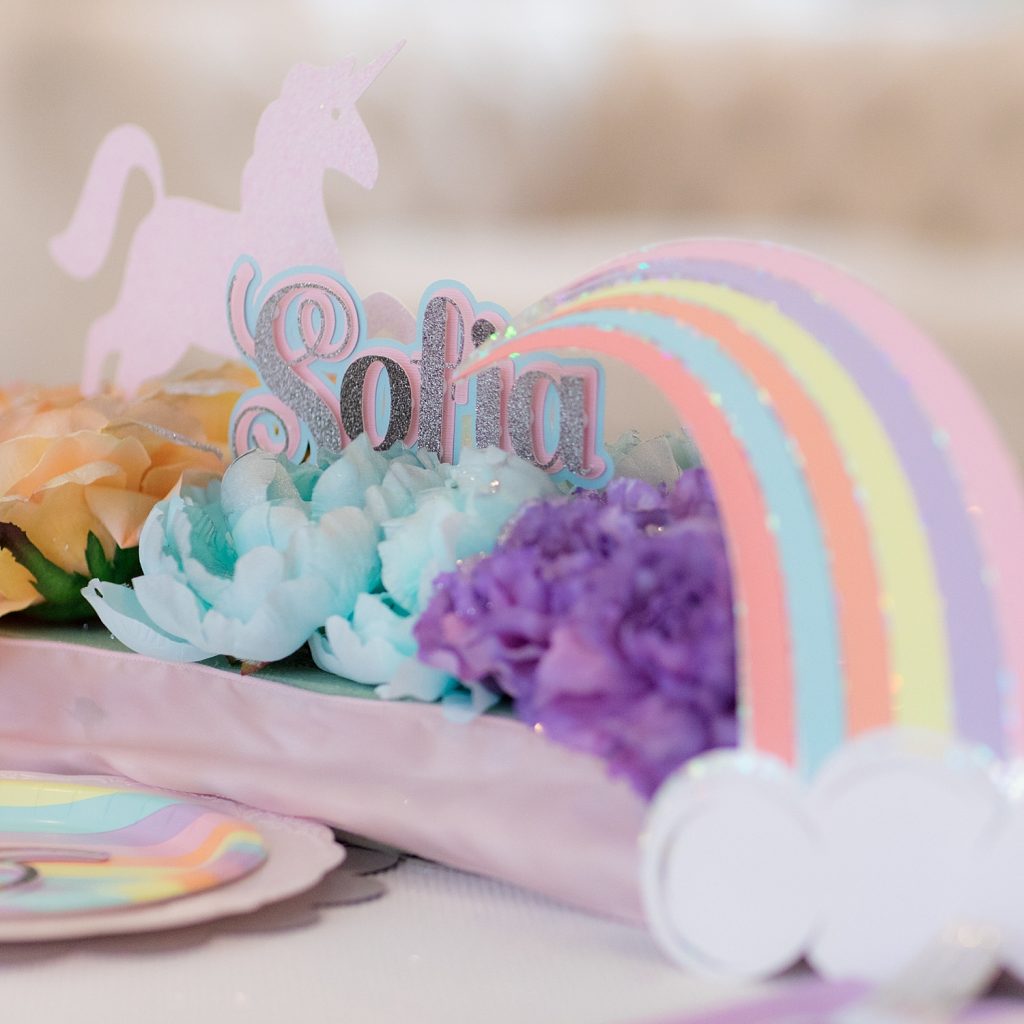 The cake and desserts were super simple too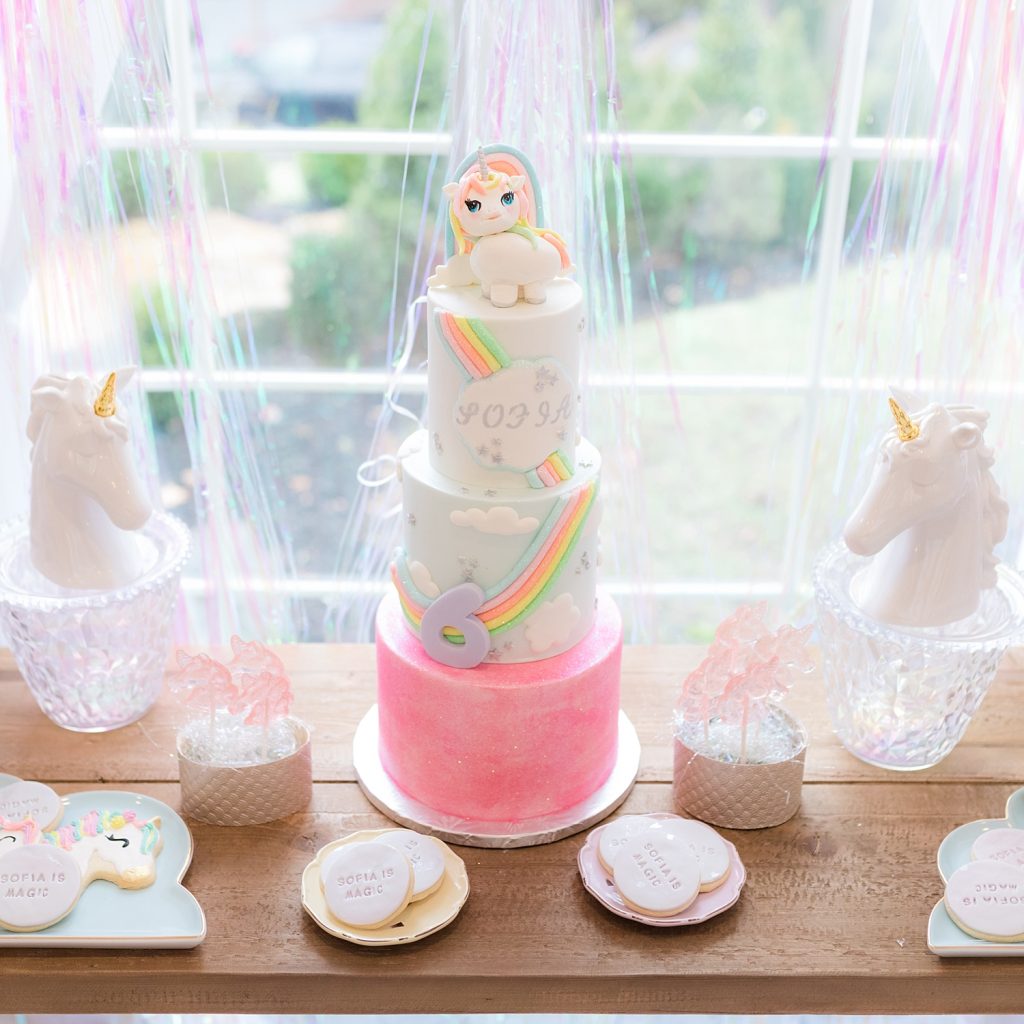 Valentina of the amazing Chocolati Bar made these amazing cookies!!  I wanted something to compliment them that was more of the theme….wait until you see what I got THE DAY BEFORE THE PARTY – un planned and on a whim….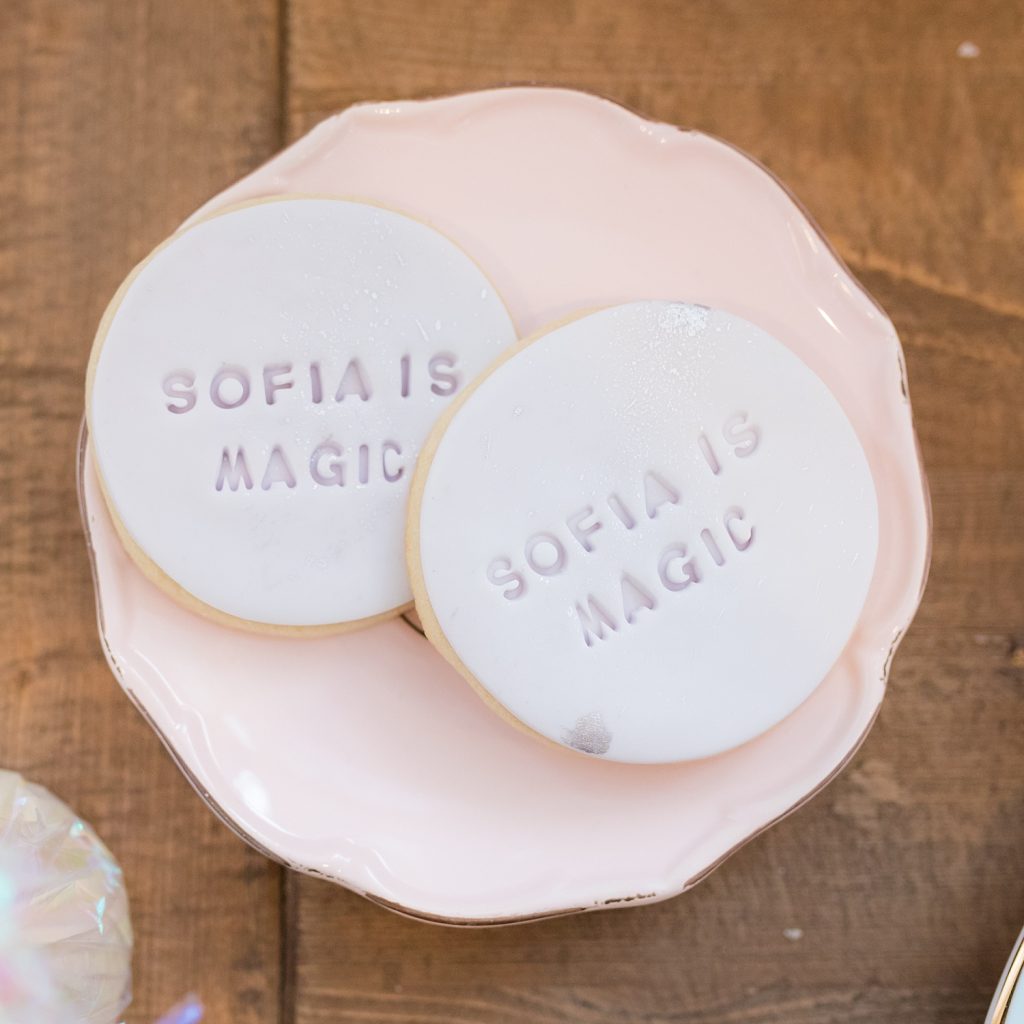 UNICORN COOKIES!!! This is why you have to shop everywhere, even the place you don't think you should go to – GO!  I found these at a cupcake shop.  I went to get a cupcake surprise for my daughter and saw these babies by the register – score 🙂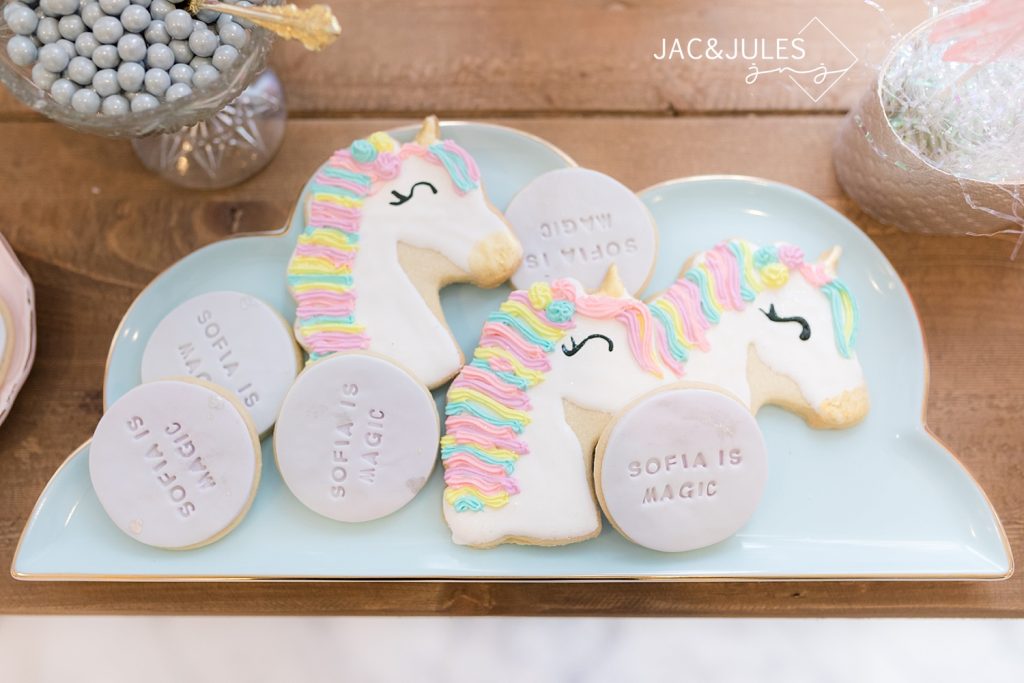 Gorgeous cake by Ritzy Bakes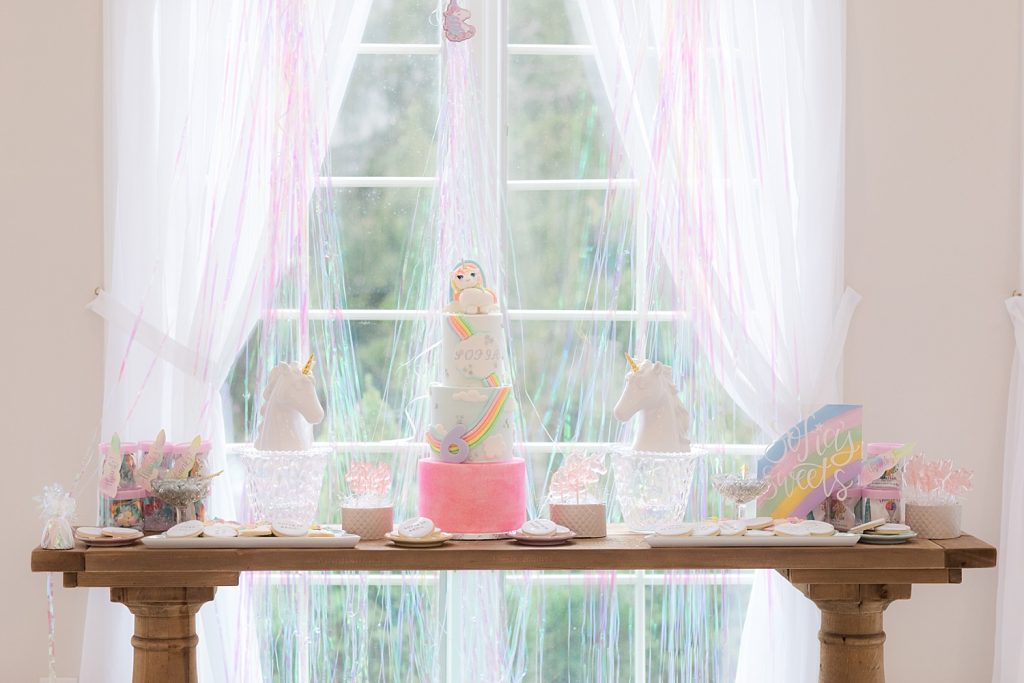 What was entertainment….why a Unicorn Show!  What else?!
Hope you enjoyed!
Khaliah