You've NEVER seen a unicorn party like this!!! This is a second birthday party that delivers on style while not leaving out the magic. I didn't leave a stone unturned on this one, and I'm so happy and proud to share the amazing photos from Sean Gallery. Rose gold, peach, purple, and lavender was my color palette. As you saw, I already designed a unicorn party with the pastel rainbow color scheme and I really wanted this to be different. So OUT goes the rainbow and IN comes this lovely feminine color palette of peaches and purples.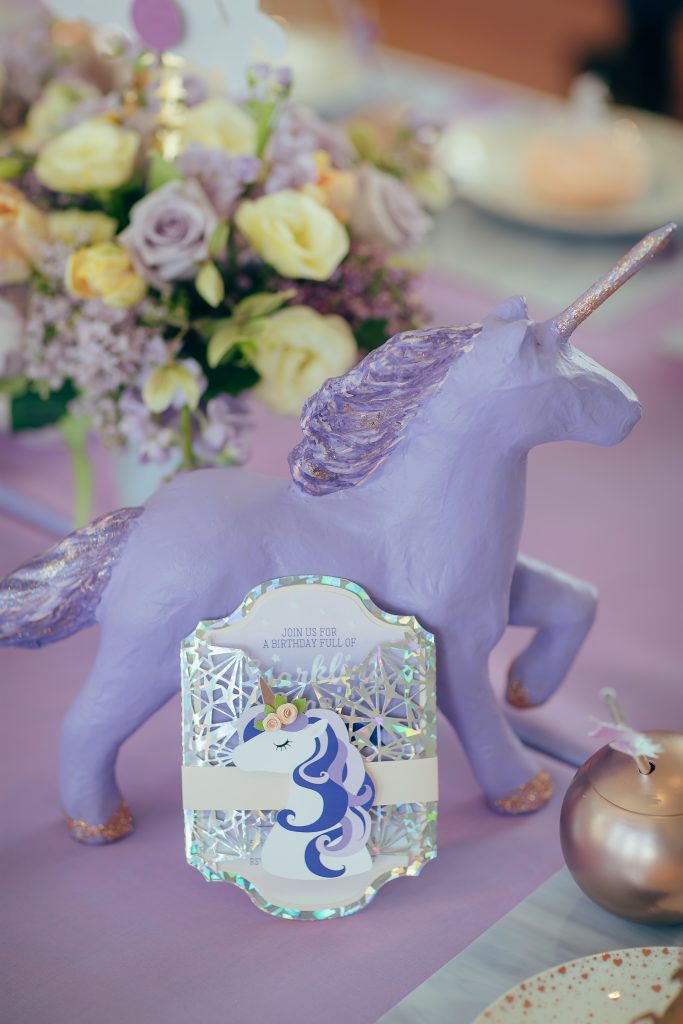 I chose to do an iridescent acrylic signage. It came out so pretty!! The calligraphy is by my friend Ami of Minted Feather. Check out her Etsy Shop and tell her I sent you!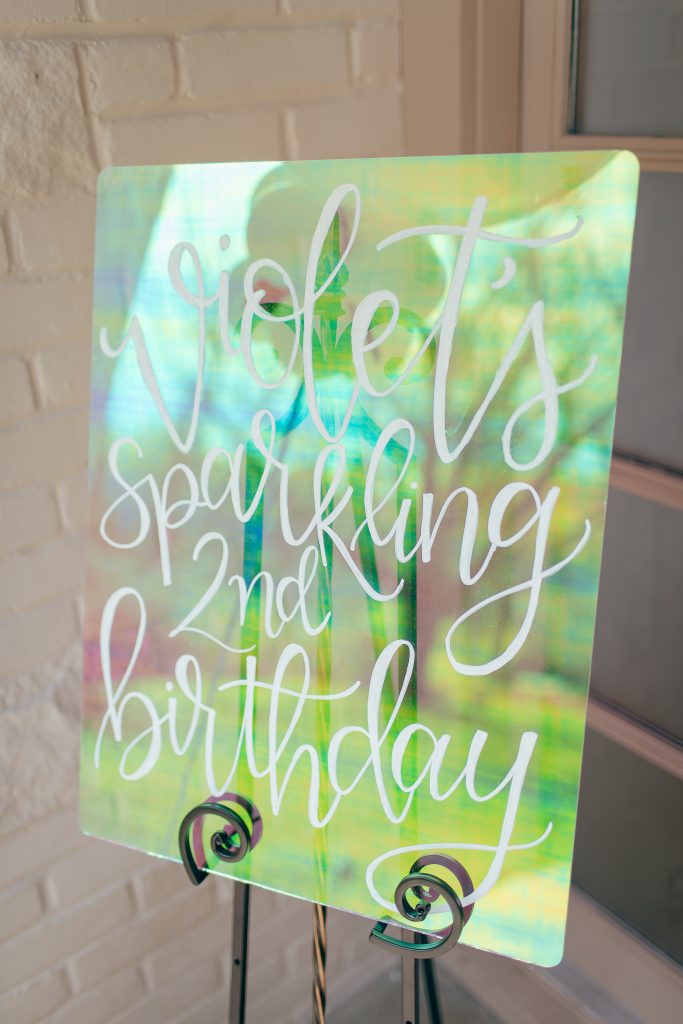 The full room shot is so amazing! I should say Sean Gallery shot this event for me and the photos are practically GLOWING.
I went with the square table configuration for this party and for chairs we used our Restoration Hardware stocked benches. These are my favorite to use mostly every party. They don't pair with every theme but they fit great for this one….bonus!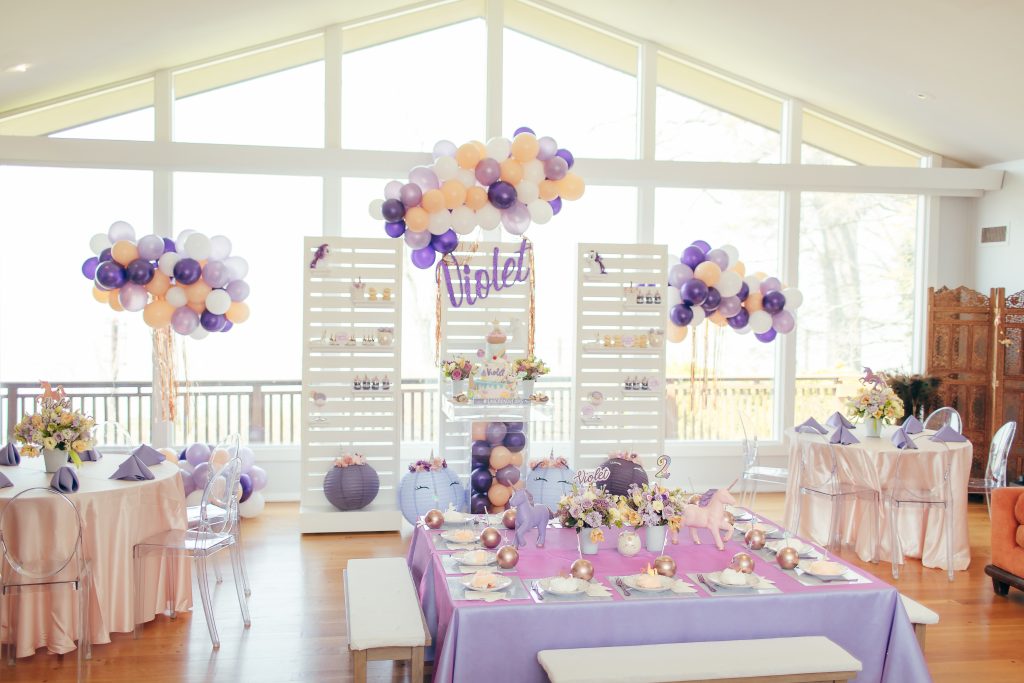 The colors in these flowers are so amazing to me. I gave my florist a color palette and she does what she always does – created magic!! The yellow adds a brightness I didn't know was needed and the shade of the lavender garden roses was spot on! Barbara's Flowers in Harlem, NY – you guys are simply the best.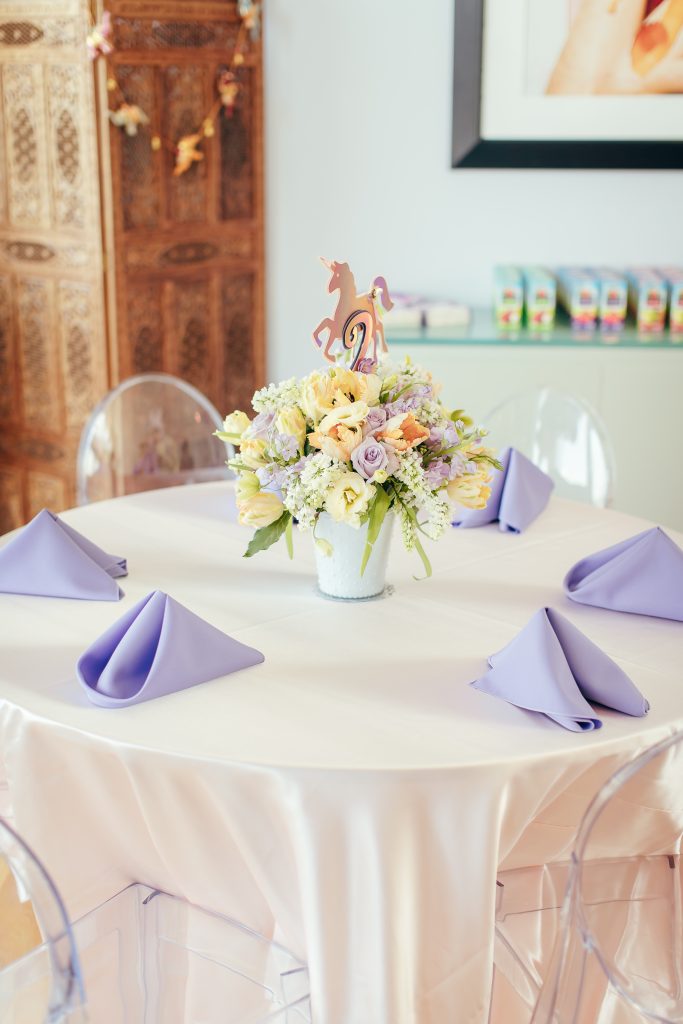 The kids place settings were anchored in pastel stained glass tiles. I looked high and low for these and I'm so happy with how they came out. On top is a Monique Lhuillier for Pottery Barn salad plate with gold heart confetti.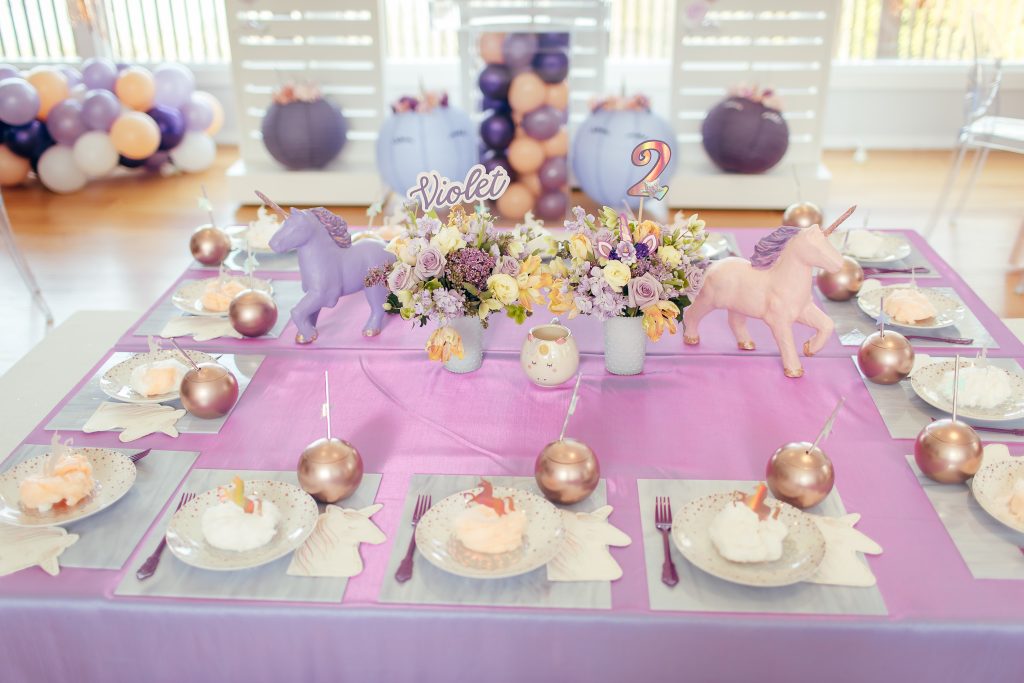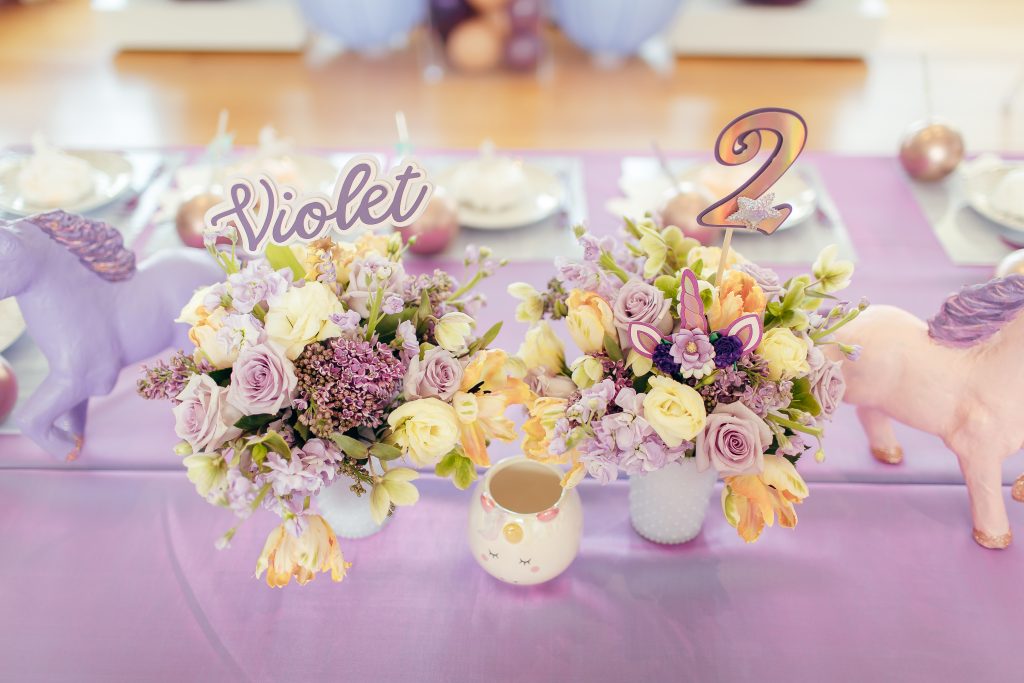 These unicorns are jumping through cotton candy clouds :). The ball cups are from Michaels. Here you can get a closer look on the stained glass tiles.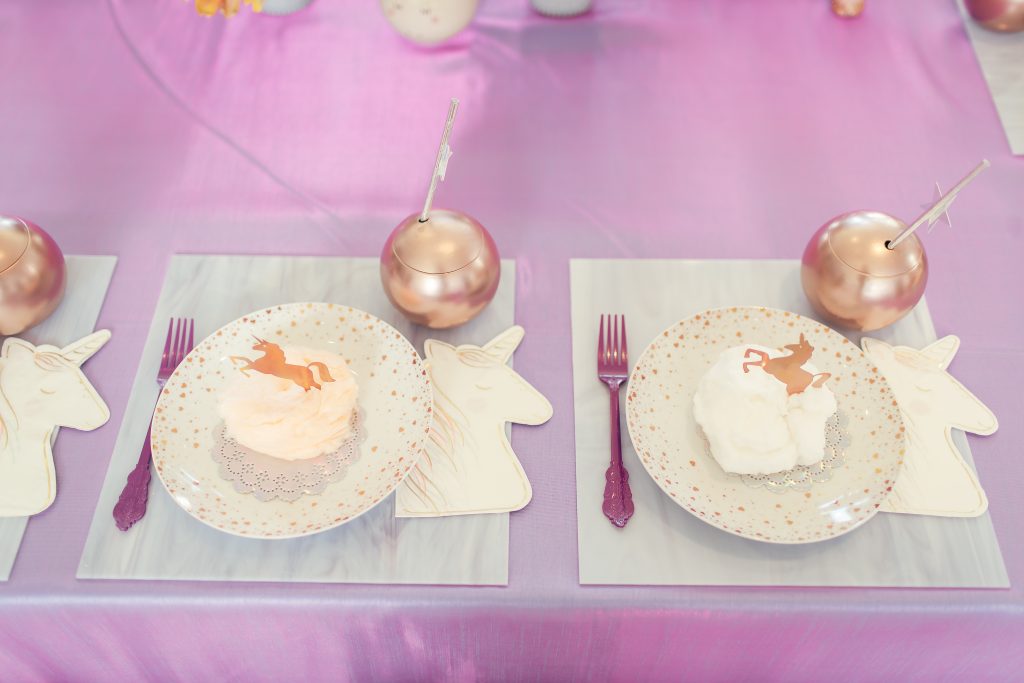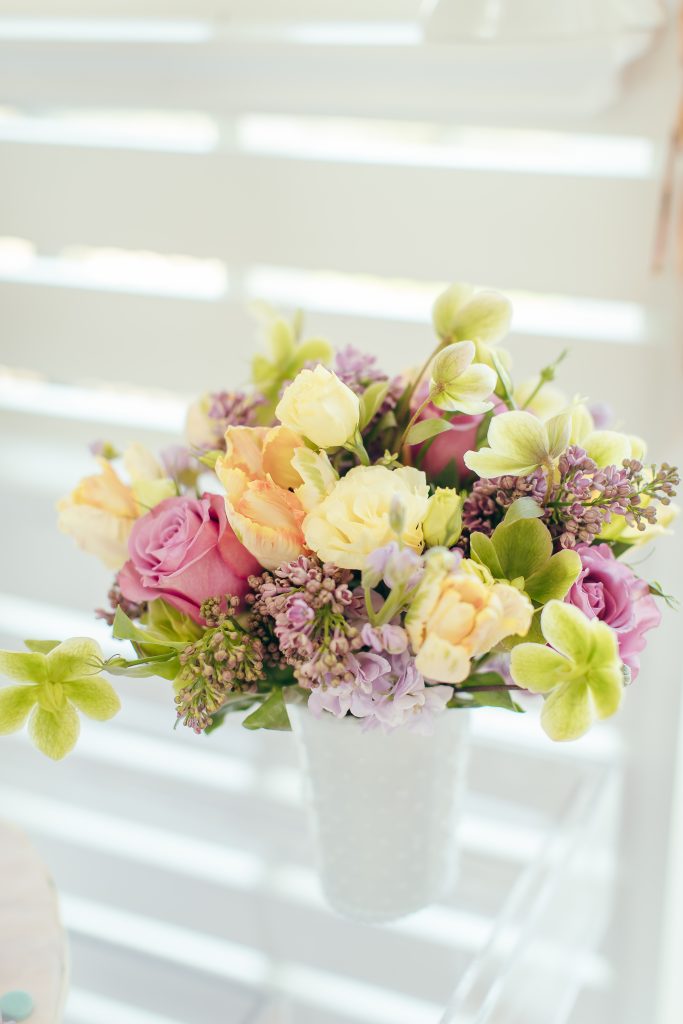 You guys know by now that this is Lulu's Cake Boutique right?! They're my go to for over the top cake designs.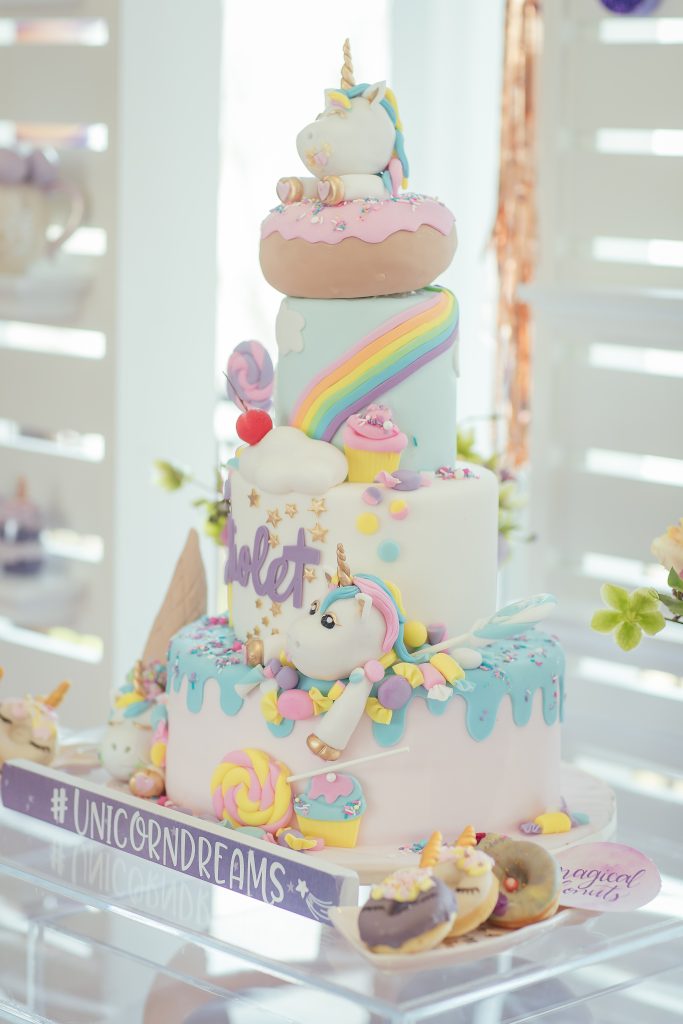 Ok, this white backdrop for the cake table was custom made for us. We commissioned the piece to be built just for this party but of course envisioned using it for tons of parties to come. This is a photo of one of the panels but there three panels that can be configured anyway we like. It came out beautifully and hopefully I get to share more photos of it in action.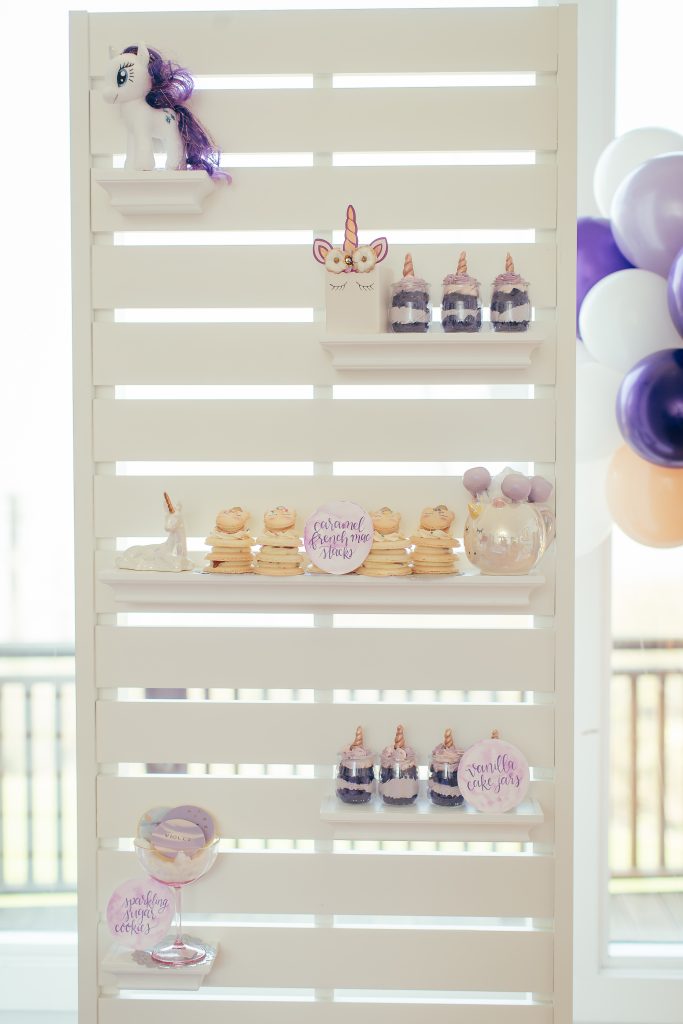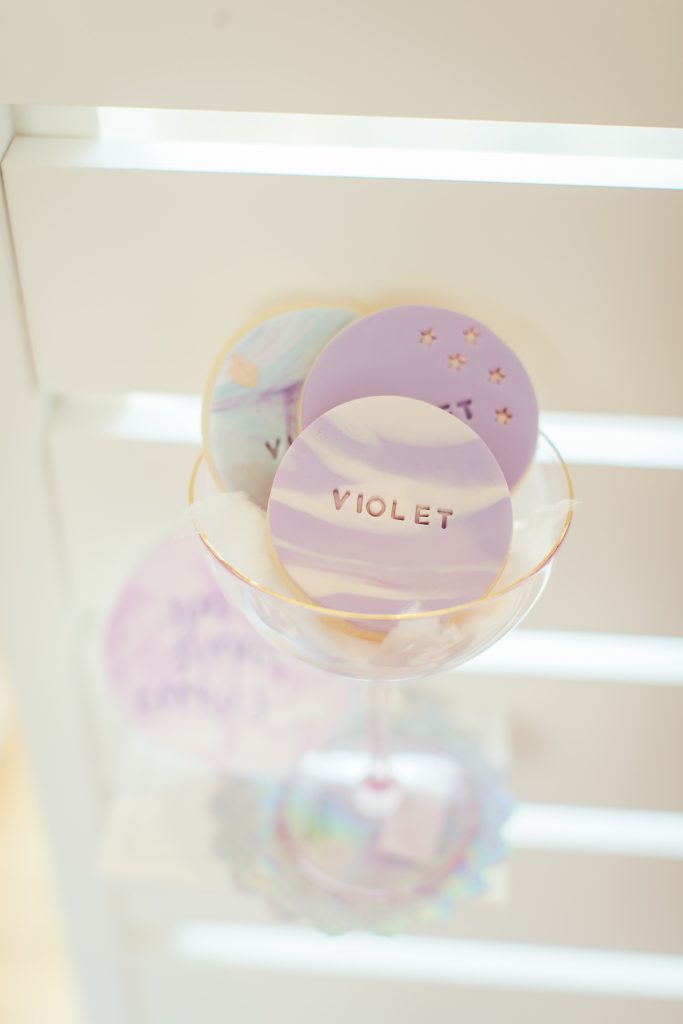 You can see parts of all three panels here, it was so beautiful.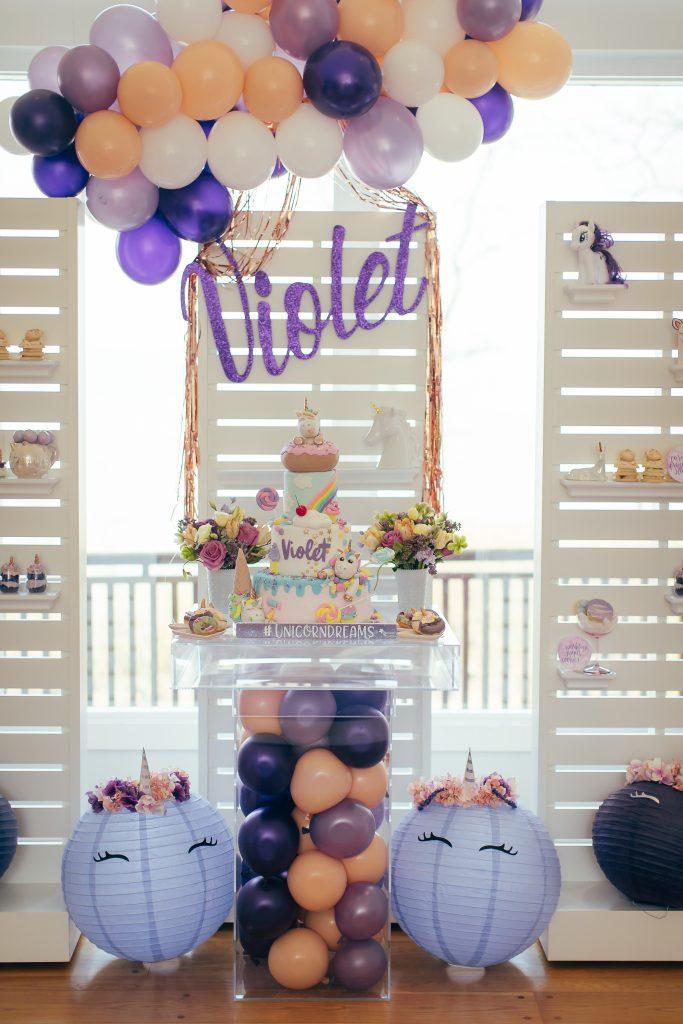 I was going to end it here but, what's a party without entertainment?! For this event we made unicorn slime at the art table, had unicorn rides, and drank some yummy unicorn milkshakes.
I hope these photos have given you some inspiration for your next party!
Thanks,
Khaliah