I'm always honored when I'm chosen to plan a first birthday.  I'm then delighted when the theme is good!  When this client came to me and said she wanted a Dino themed first birthday and that it would be a Doljabi to celebrate their Korean heritage, I was at the height of joy.  I've said this so many times already but it's worth repeating.  First birthday's are my absolute FAVORITE type of party to plan.  As a mom, I know how special they are for the family.  The first year is rough in the beginning, there's so much transition for the family but it's also a time of extreme joy.  There's nothing like it.  And the closer you get to the first year birthday your child is doing so many things for the first time.  It's amazing.  First birthday's bring together family of all ages, kids of all ages, and sometimes cultural traditions like this one with the Korean Doljabi.
The main purpose of the Doljanchi celebration is called the Doljabi. The Doljabi is a ceremony which blesses the child with a prosperous future and healthy life. The Doljabi is a tradition where 6-8 various items are placed on blanket and then the child is placed in front of the items. Once the child is placed in front of the objects he, or she, is encouraged to grab one or two of the items. The item(s) that the child picks represents the future for the child, such as a lifestyle or career.
I normally think of these parties and maybe first birthday's in general with neutral colors.  Since we were doing Dino, I wasn't sure how that would translate but I was willing to try.  The client came to me with the best and brightest colors and I was surprised in the best way.
I'm excited to share these photos, all photos by F. Sly Photography.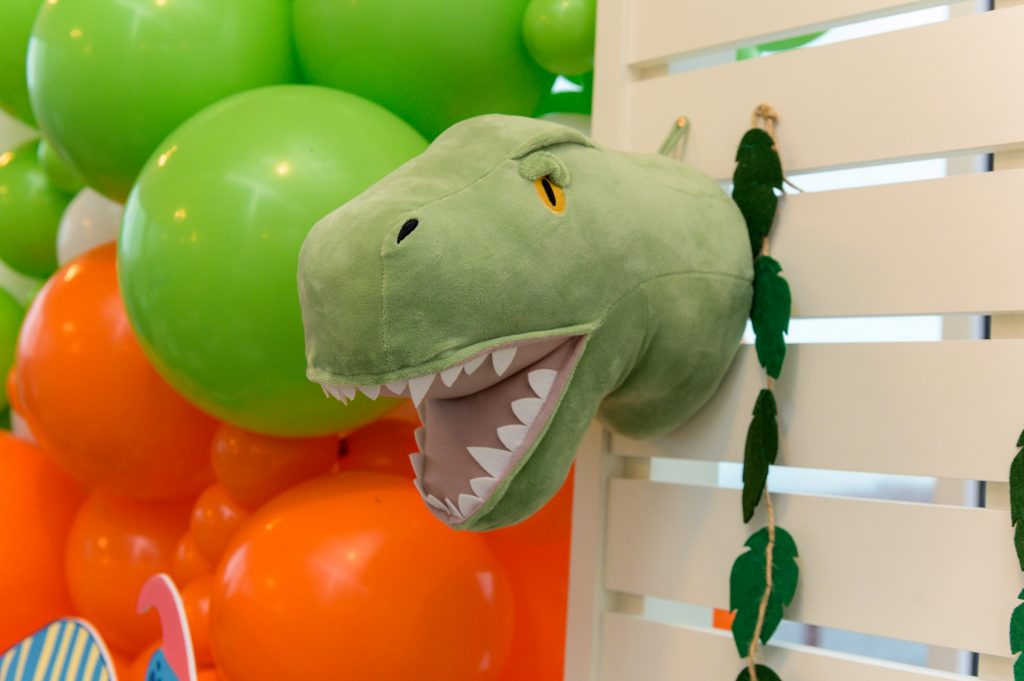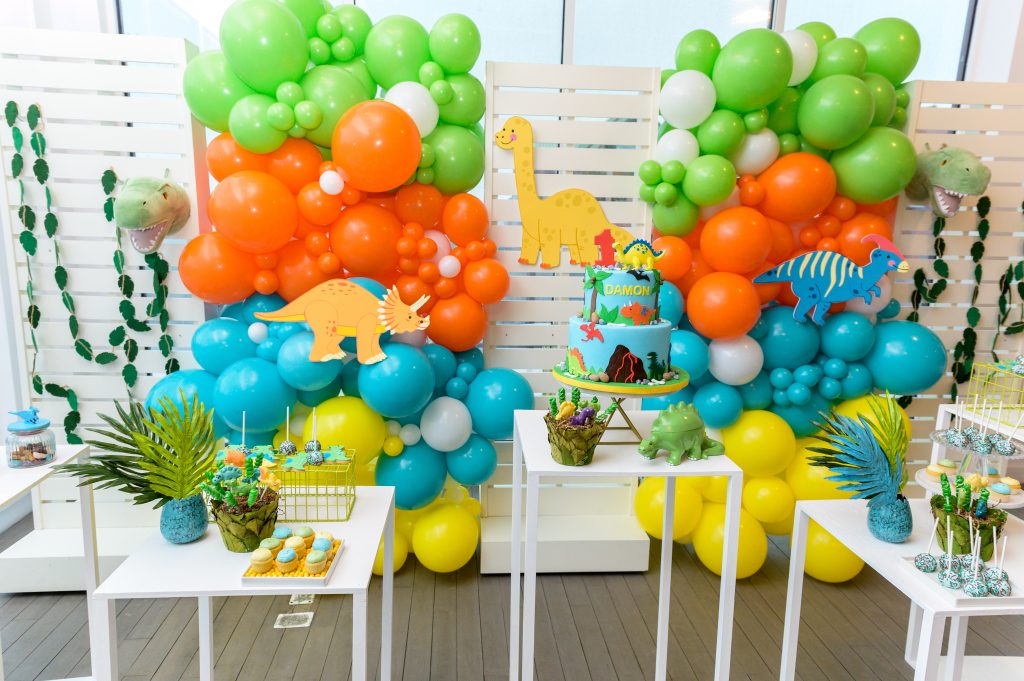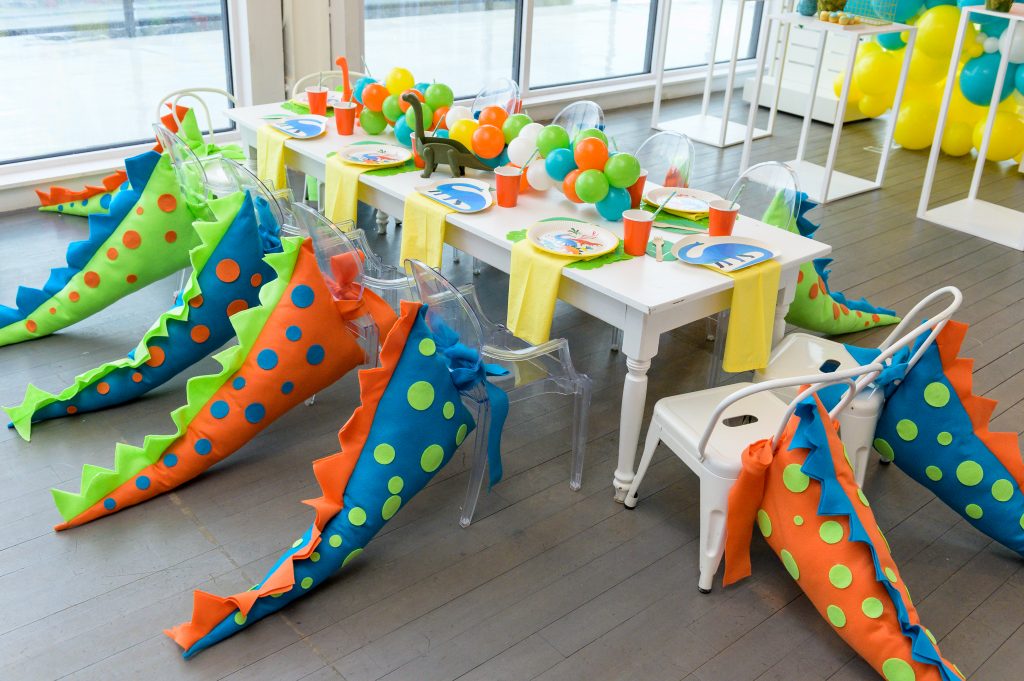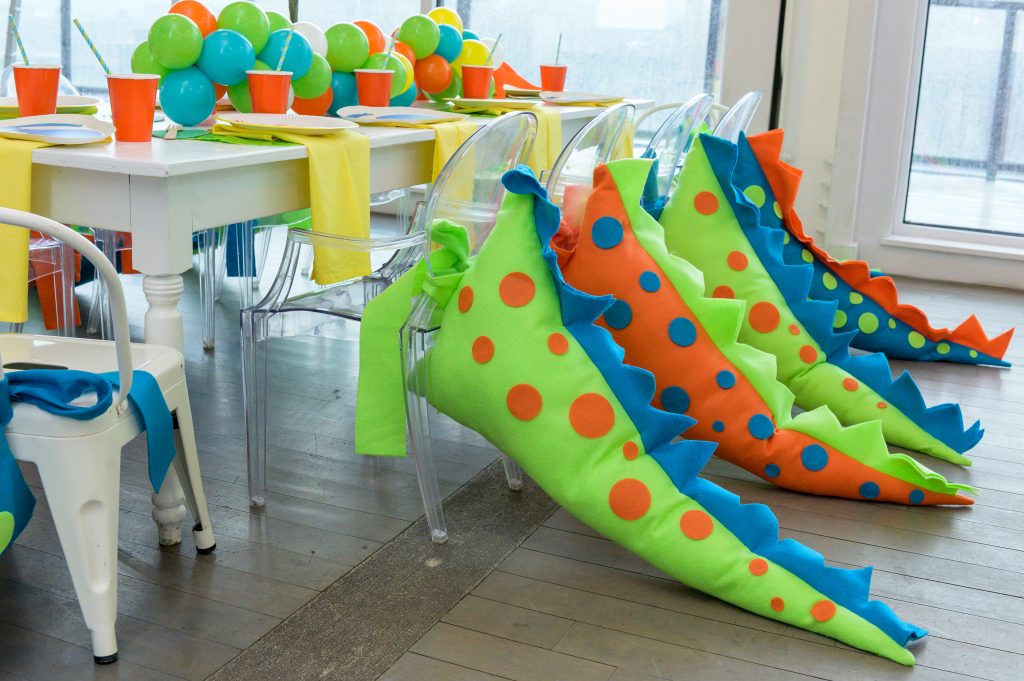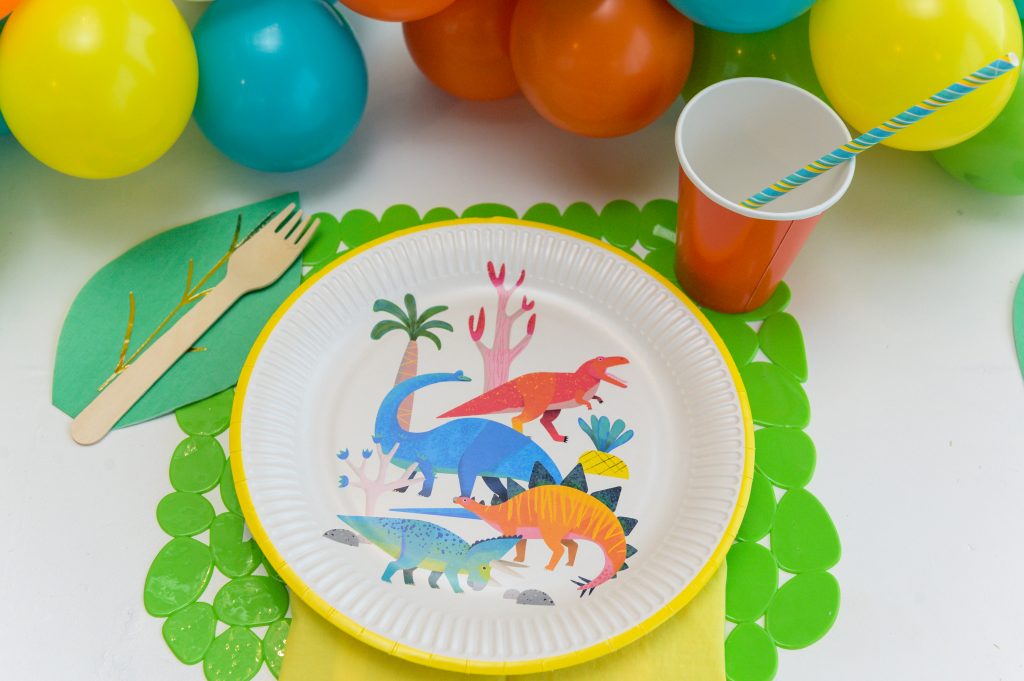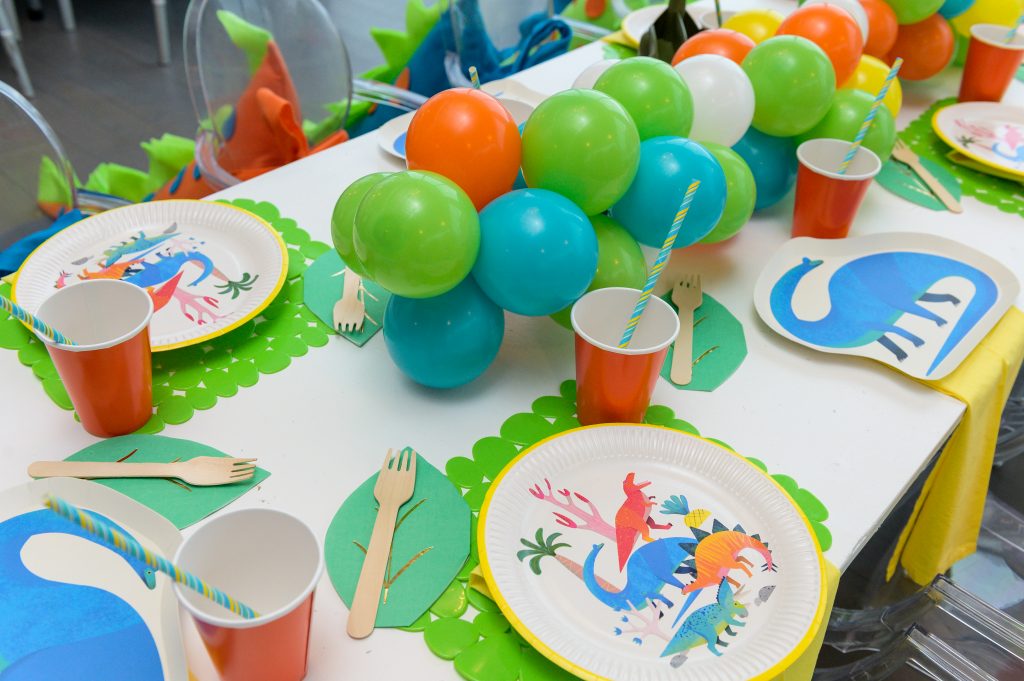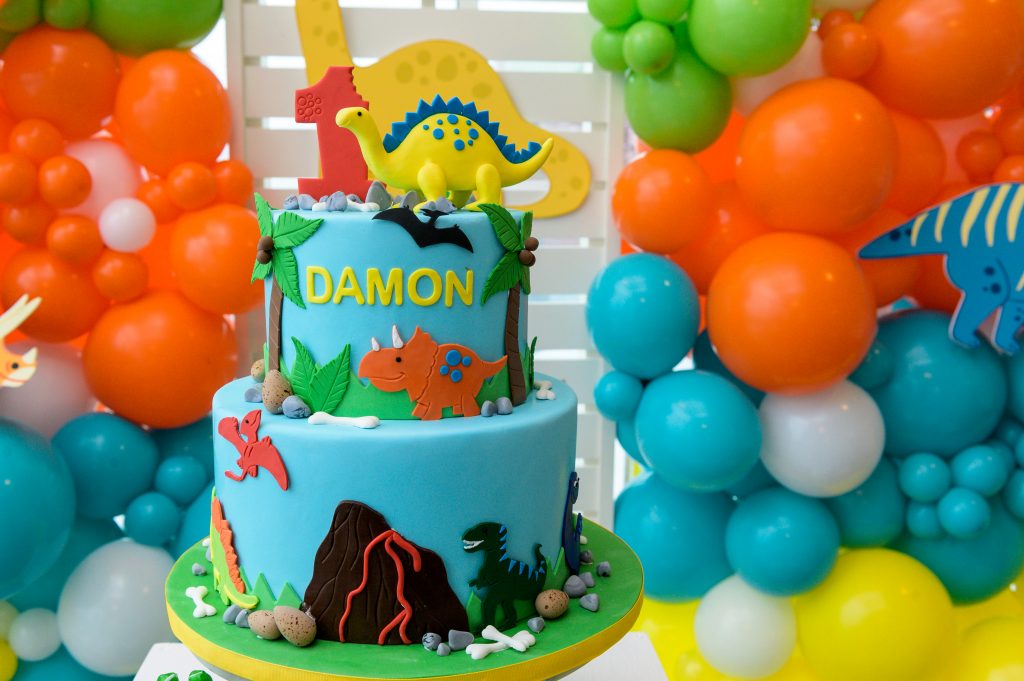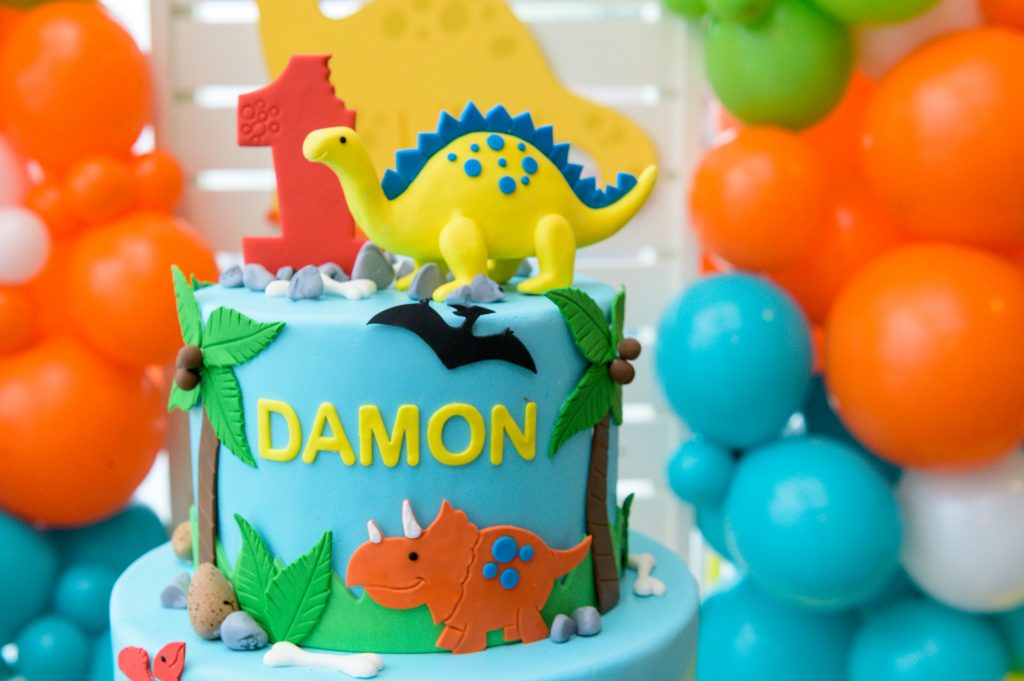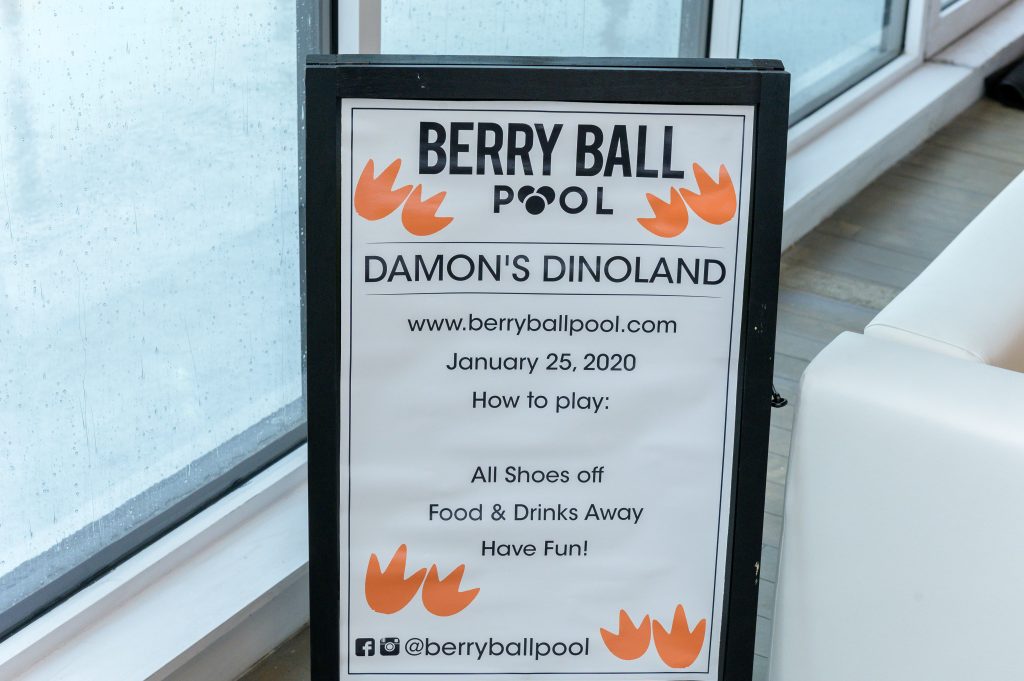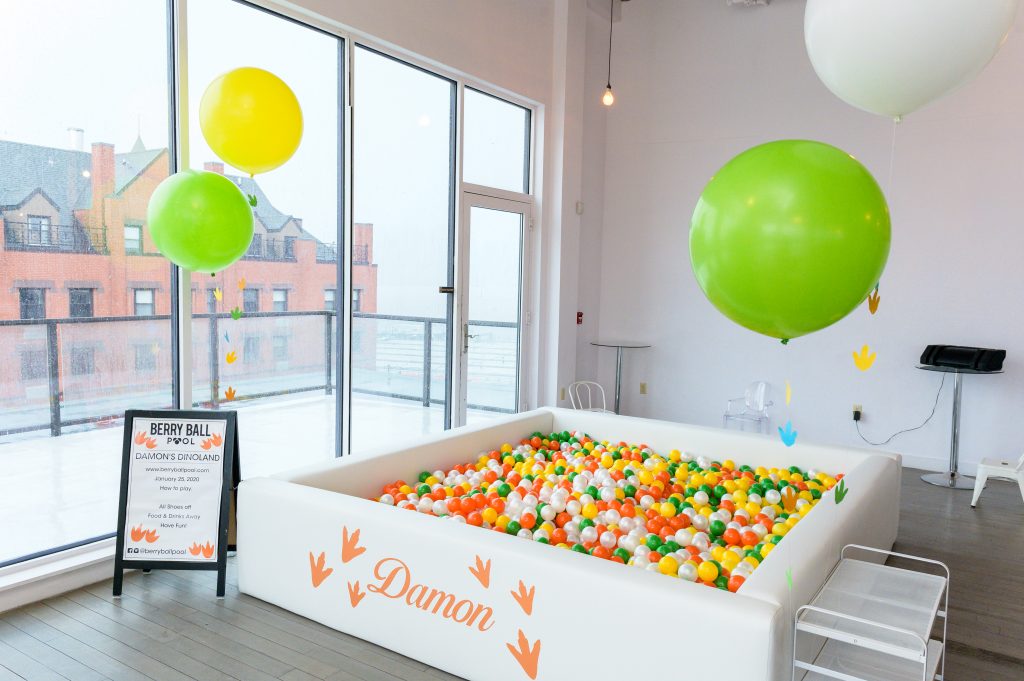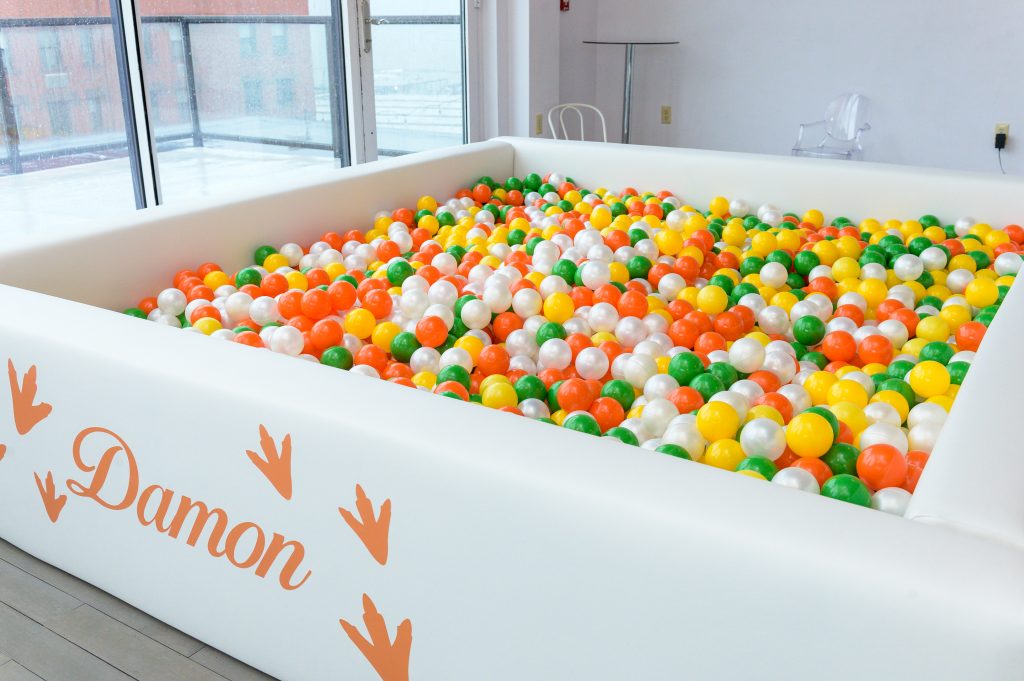 So….what did Damon choose???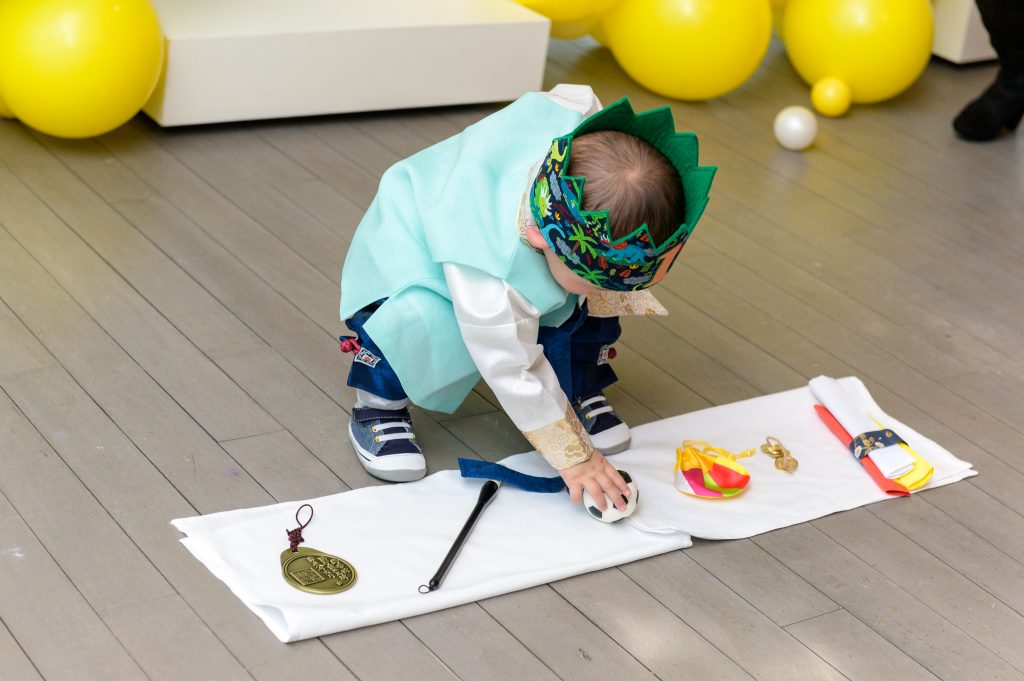 Someone is destined to be a great athlete!
Vendors:
Cake – The Hudson Cakery
Balloons – Aureliza Events
Ball Pit – Berry Ball Pool
Tables & Chairs – Petite Seats
Venue – Antique Loft in Hoboken, NJ
Check out this other first birthday I planned!