I had the honor and pleasure of doing a 2nd birthday party recently for such an adorable little boy.  The theme was Blues Clues….I know, who knew he was still around right?!  When I heard the theme I must admit I was a little scared because even though the show is still on, Blue himself is kinda past his hay day lol.  There was not a lot around for this theme at all, and when I say not a lot I really me not at all.  A few printables around but that was really it…it was even hard finding a book that wasn't used for story time.  Anyway, little did I know it turned out to be the best thing.  I wasn't stuck in a box or trying to work with anything pre made.  I was able to be creative with colors and introduce some handmade elements that I thought were adorable.
See for yourself…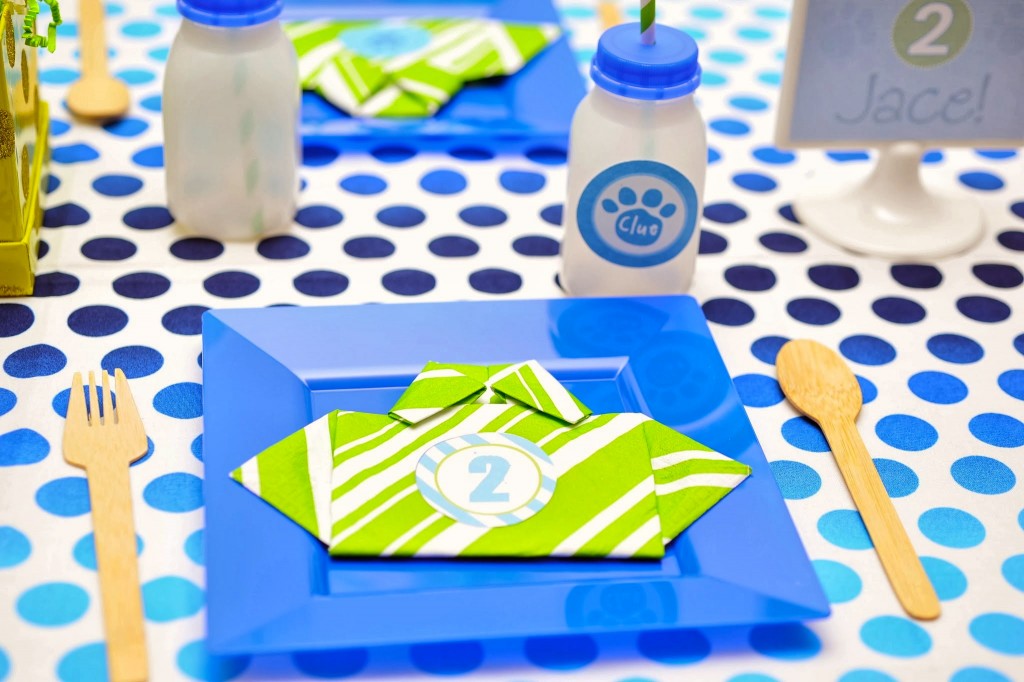 The shirt folded napkins were a wink and nod to Steve's signature Rugby shirt.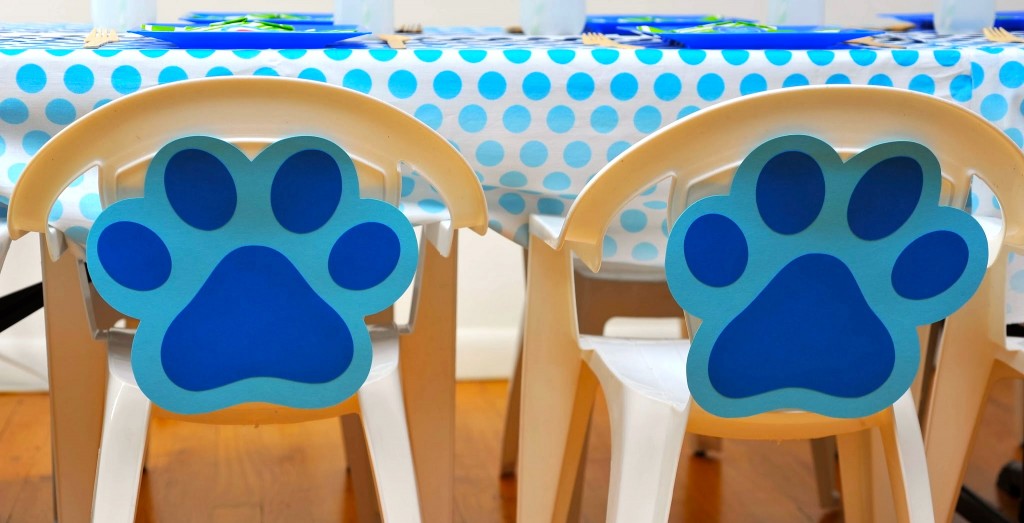 Paw print chair decor….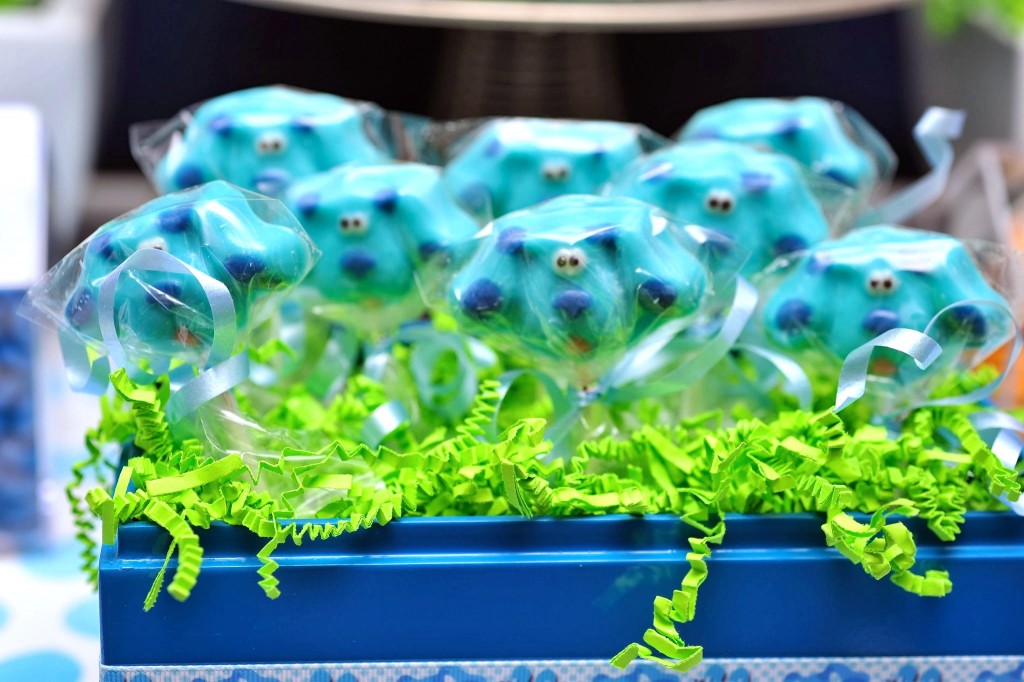 The Dog Pound!…aka chocolate lolls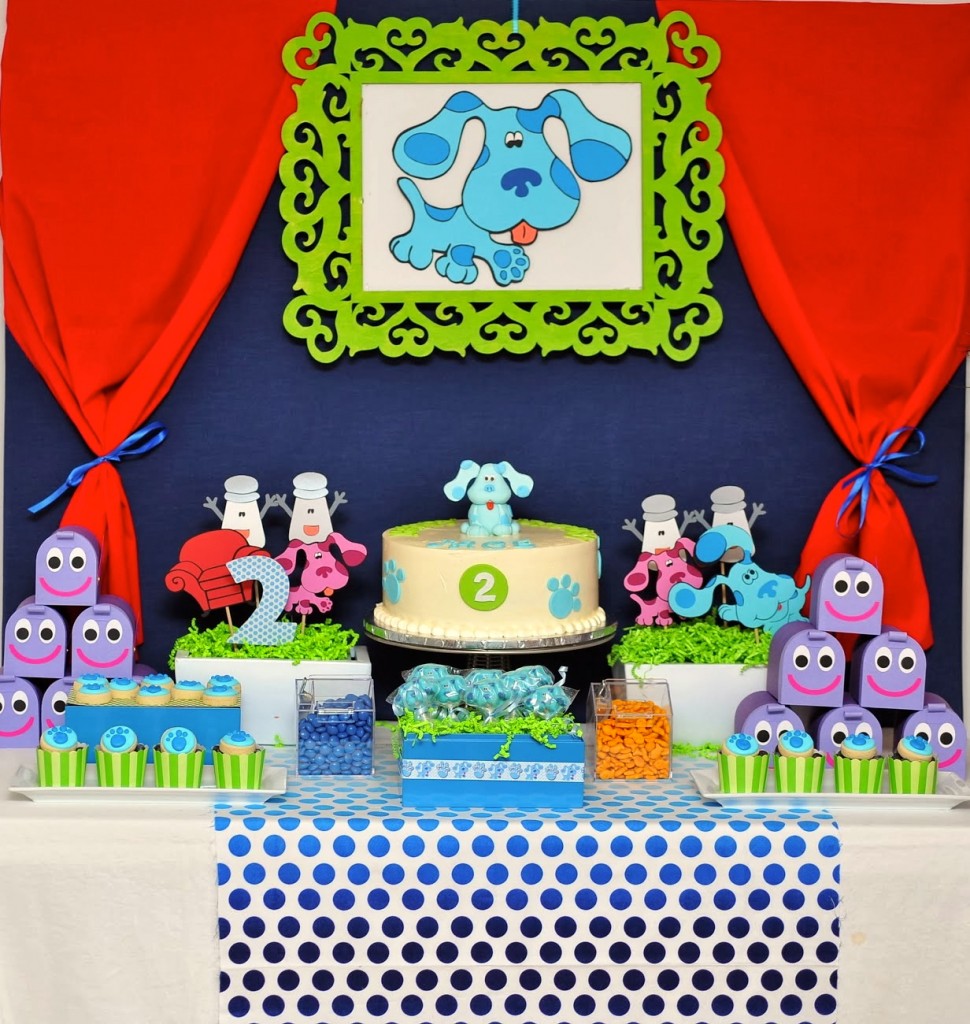 Paw print cookies atop blueberries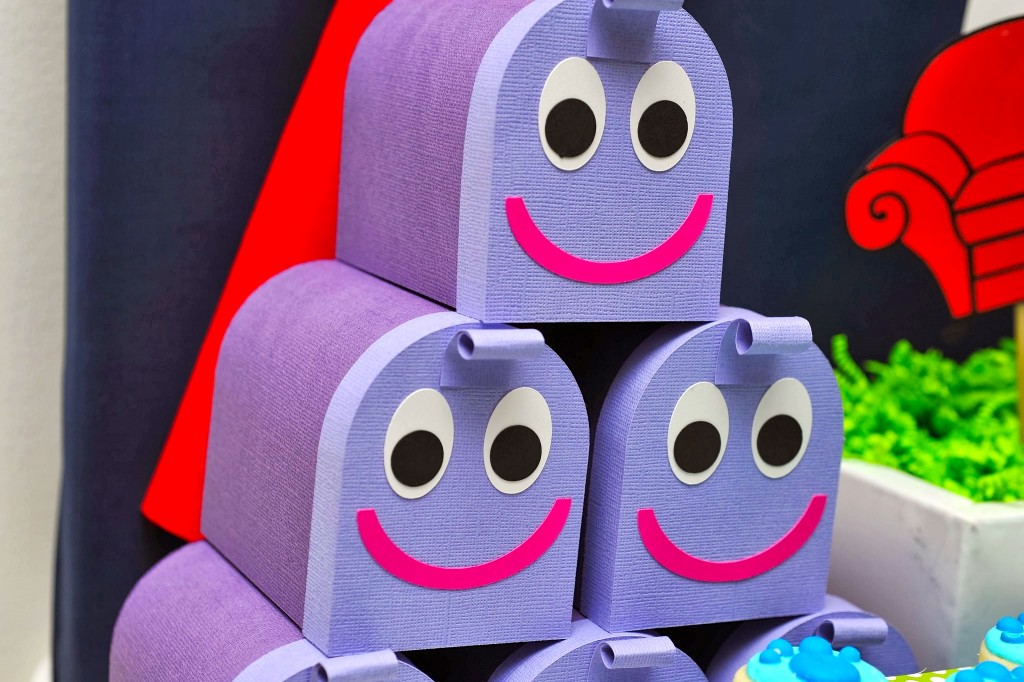 Mailbox favor containers that held Handy Dandy Notebooks and paw print crayons
Head over to Facebook for more photos of this party!