It's been feeling tropical here on the East Coast these past few days.  I love this taste of summer!!  It instantly transported me back to my Luau themed birthday party from last year.  This was a fifth birthday party for a beautiful little girl who loves pink.  The venue was Liberty Prime Steakhouse is Jersey City, they were so welcoming and everything turned out gorgeous.  What I love about 5 is that they kind of get the whole elevated decor thing.  They sat down and felt like it was fancy and instantly started to sip their coconut cups with their pinkies out, SO cute.
I don't subscribe to only doing milestone years for large parties however, five is the perfect age to throw a big party I think.  They totally get the decor and like it, they know how to sit and have a proper meal, they totally are not shy when it comes to getting involved for interactive entertainment, and this might be one of the last years before they get too cool for a pretty party.  Those years must be rough lol.
Since these kids would be at the very civilized age of five, I decided to do real coconut cups for their luau themed drink containers which doubled as one of the party favors.  I further elevated the kids tables with some beautiful tropical florals from Barbara Flowers, and finished each place setting with custom pineapple printed custom napkins.  How's that for a step up?!  For entertainment, we had an amazing hula show which the kids and parents were happy to get involved with.  The hula dancers were from an amazing entertainment company, Rockin' Roxannes.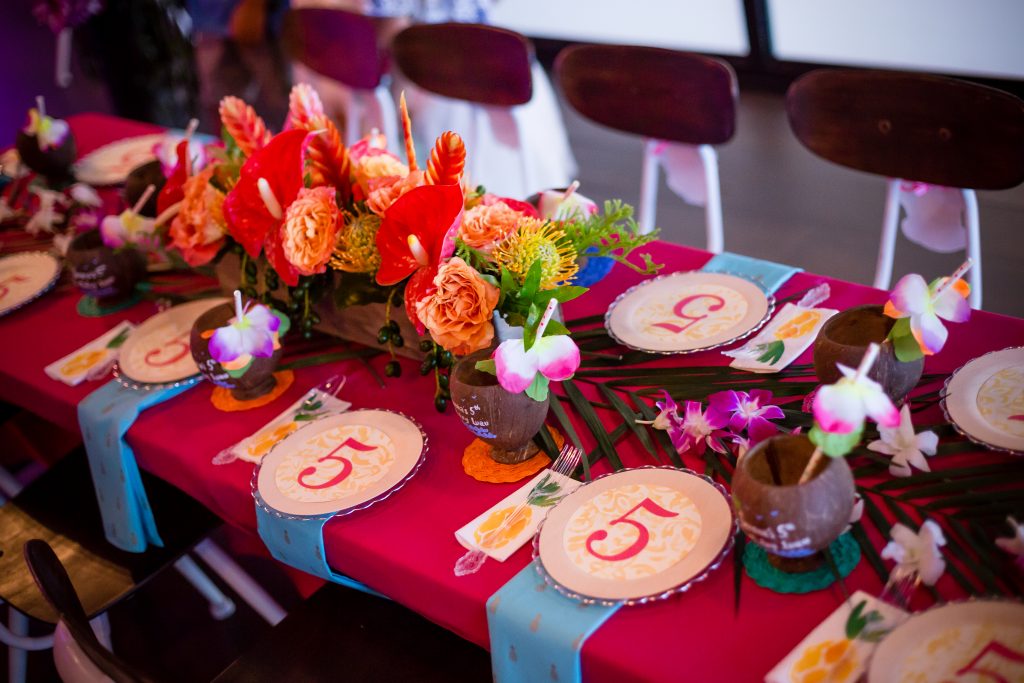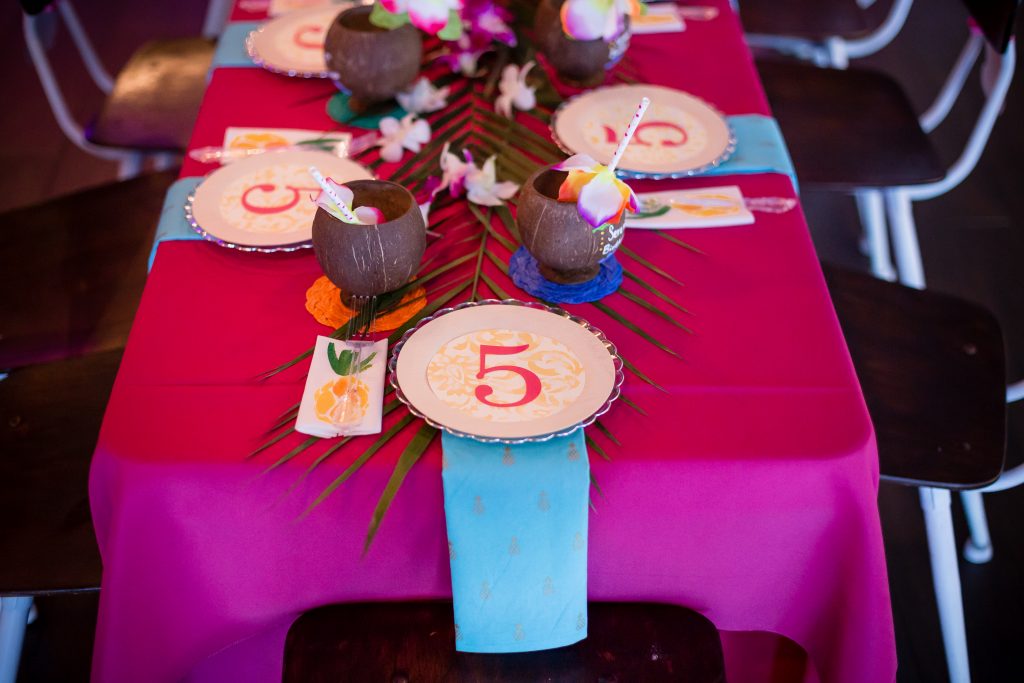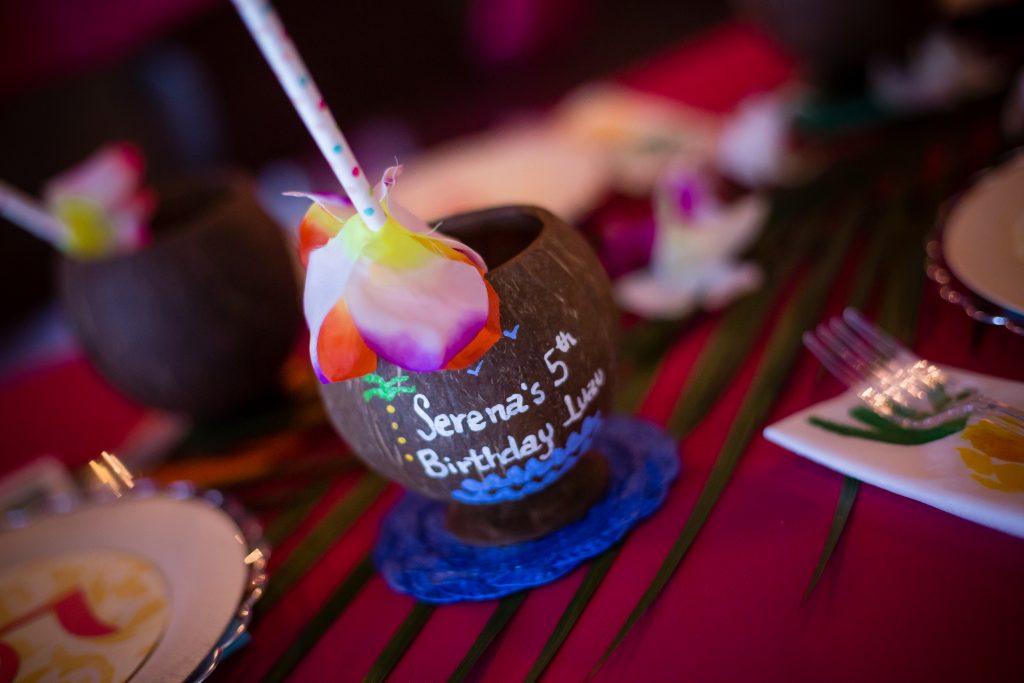 Ok so quick story!  The client LOVED this cake by Hudson Cakery.  The previous year I did her daughters 4th birthday but I didn't choose the cake baker.  The cake was gorgeous but it was more fit for a wedding than a 4th birthday.  This year she said, please pick the baker and let that person know that it's not a damn wedding lol.  I did of course, and she was very pleased with this gorgeous and very appropriate luau birthday cake for a 5 year old!!  Moral of the story is that more and bigger is not always better 😉