Okay so it seems as though the theme that's NEVER going away, at least one of them, is Paris.  I'm hoping that my Paris themed 1st birthday will serve up some major Parisian birthday party inspiration!  Each year people dream up new ways to share their love for all the inspiration Paris seems to hold.  From fences and locks, to damask and stripes, and lets not forget about the cafés and sidewalk markets….pure heaven to see in person I'm sure.  I would love to visit some day….(side note – if there was ever a hint in here for my husband, there it is!)
There's definitely no shortage of ideas for the theme but I had a hard time deciding which design avenue to take.  I was torn between a few different ideas.  In the end we ended up with a chic and classic take on the theme.  Nothing over the top, no huge eiffel tower or fence in the middle of the room.  Just classic design and finishes that I think would realistically be in any Parisian café!  Take a look and let me know what you think…
The event was captured beautifully by Jac & Jules Photography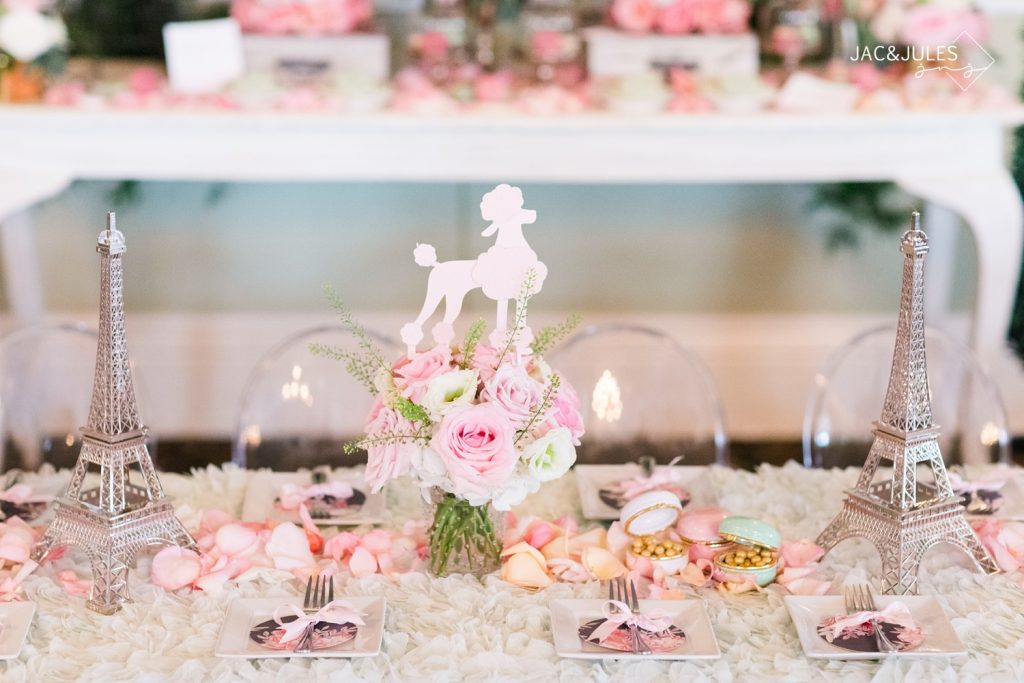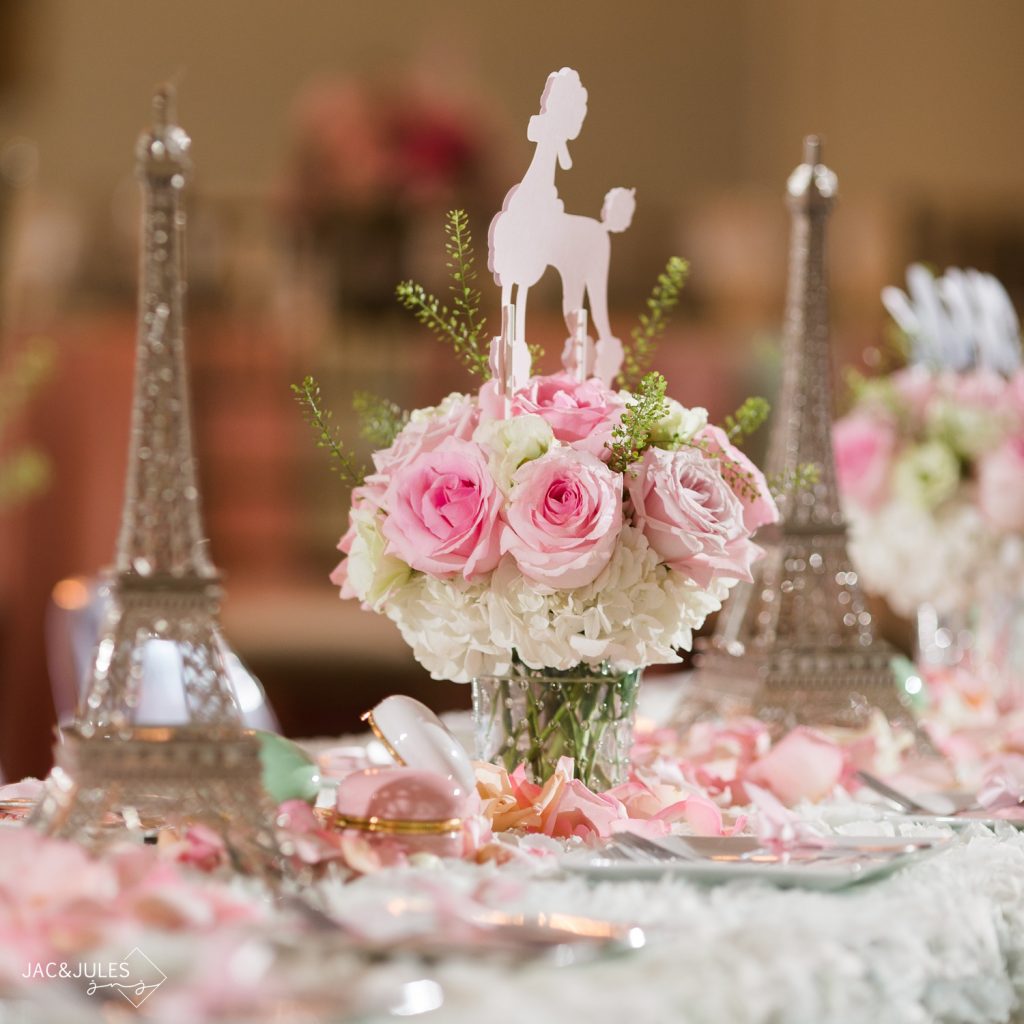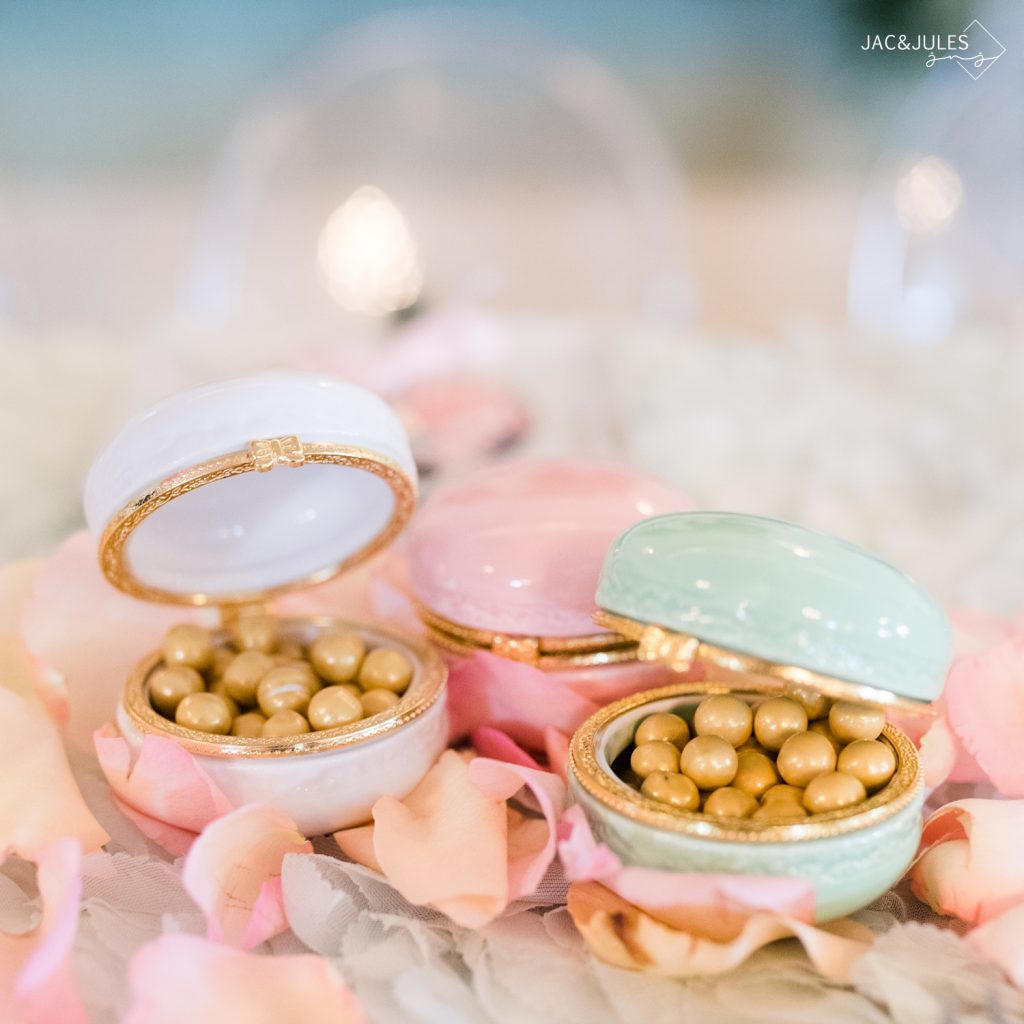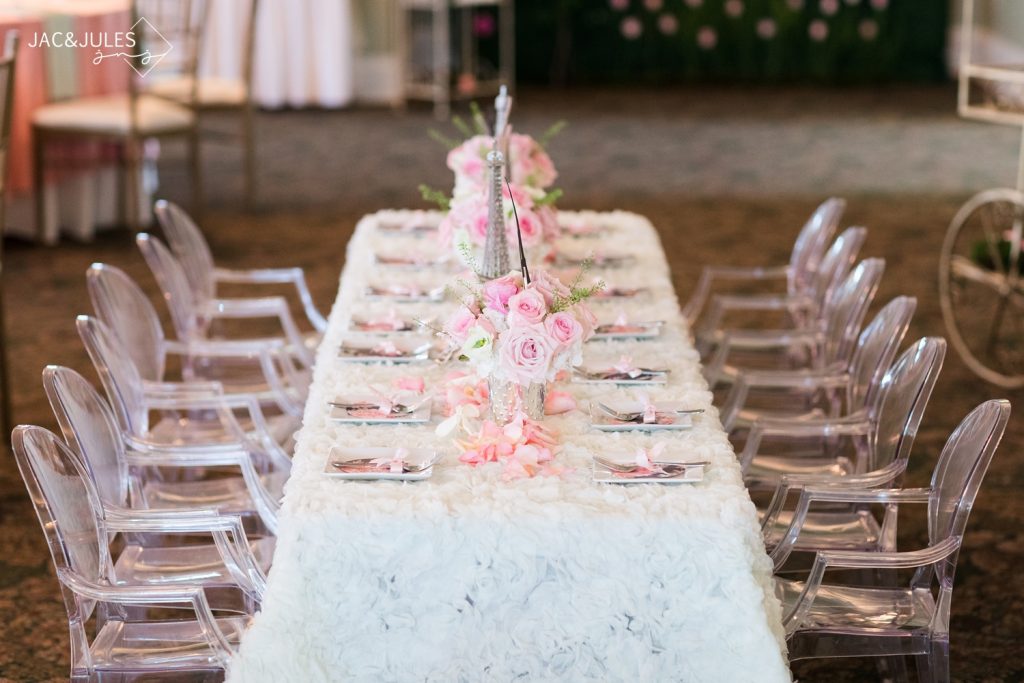 This is something I very rarely share but so many people ask (which I always think is weird).  Everyone wants to know – where did the adults eat, what were they doing, what decor was there for them….so boring lol.  Just kidding but not really!  I LOVE kids design so much and the focus of the party are the kids at a kids party no matter where it is.  No one looks at a wedding or a milestone birthday for adults and asks "where did the kids eat" lol.  That's honestly how it sounds to me when people ask but I get it a little bit.  Yes, we cater to the adults when necessary….here is proof!
STUNNING cake by  Lulu Cake Boutique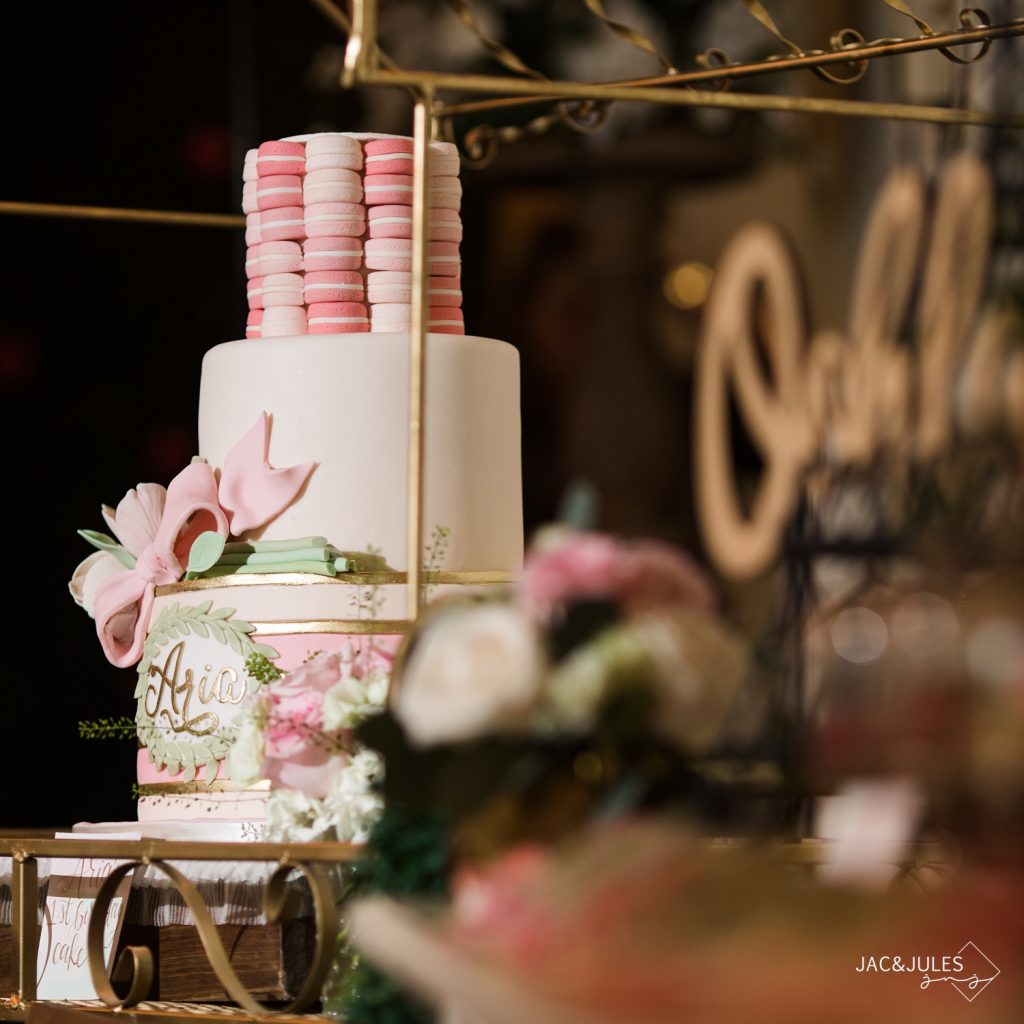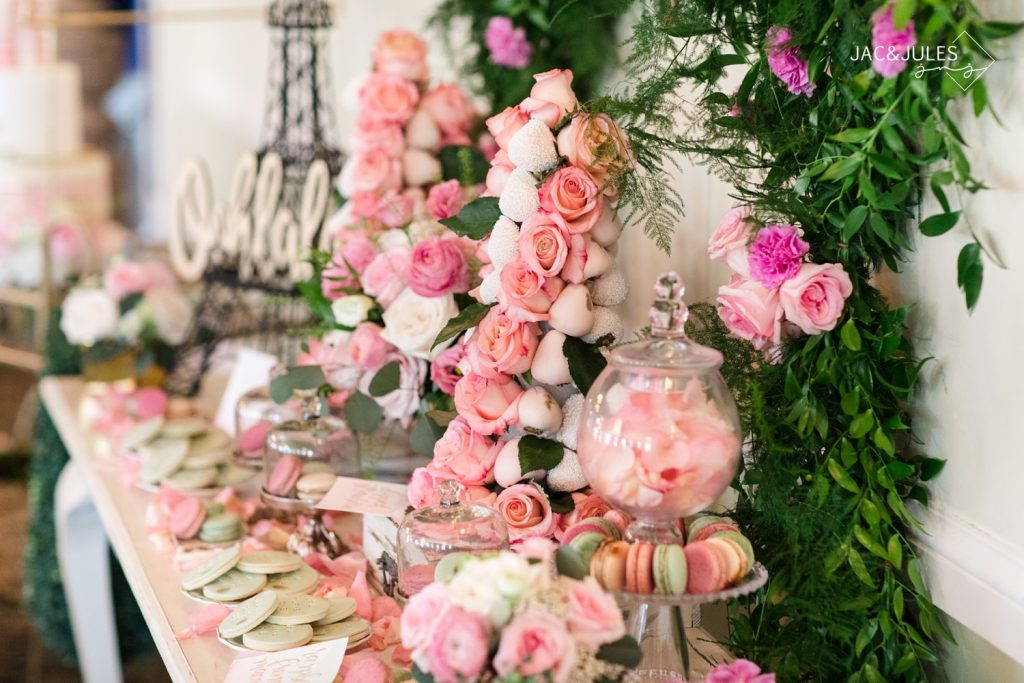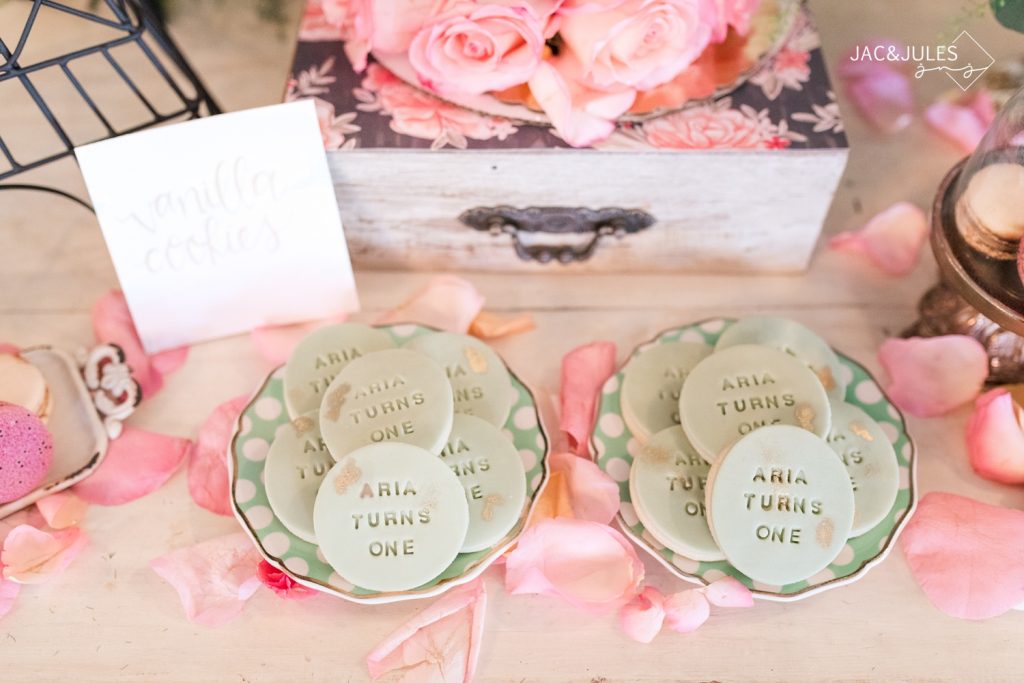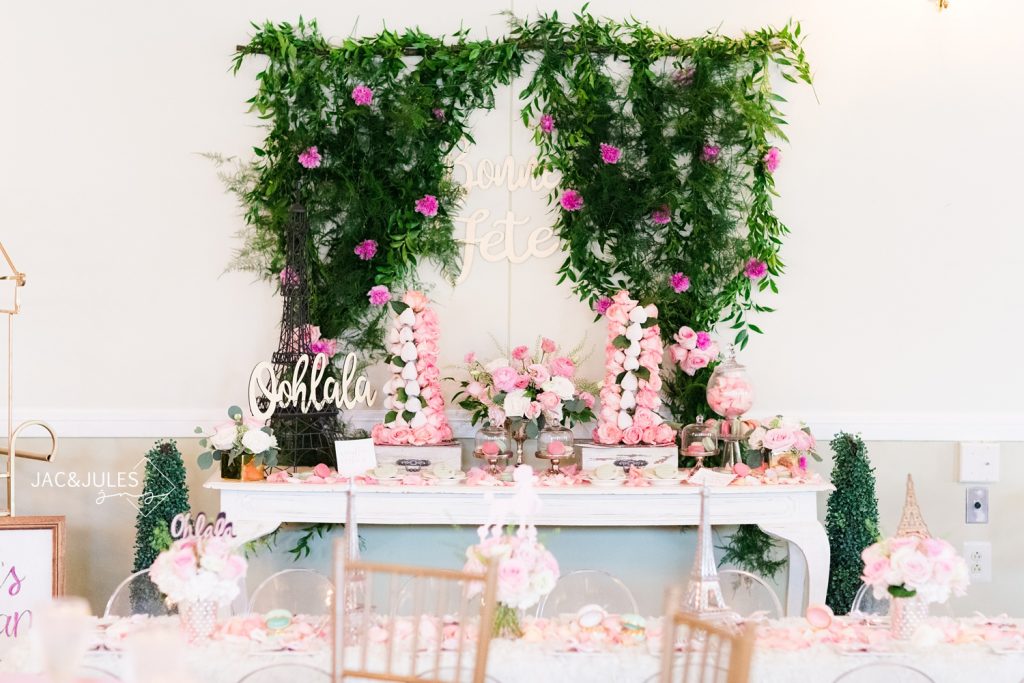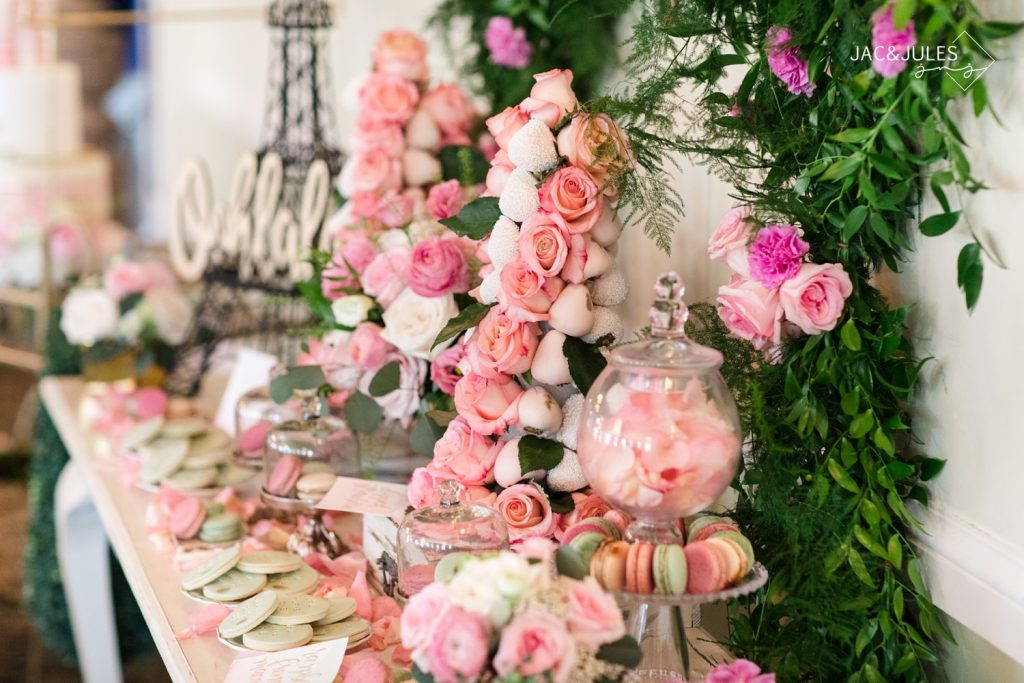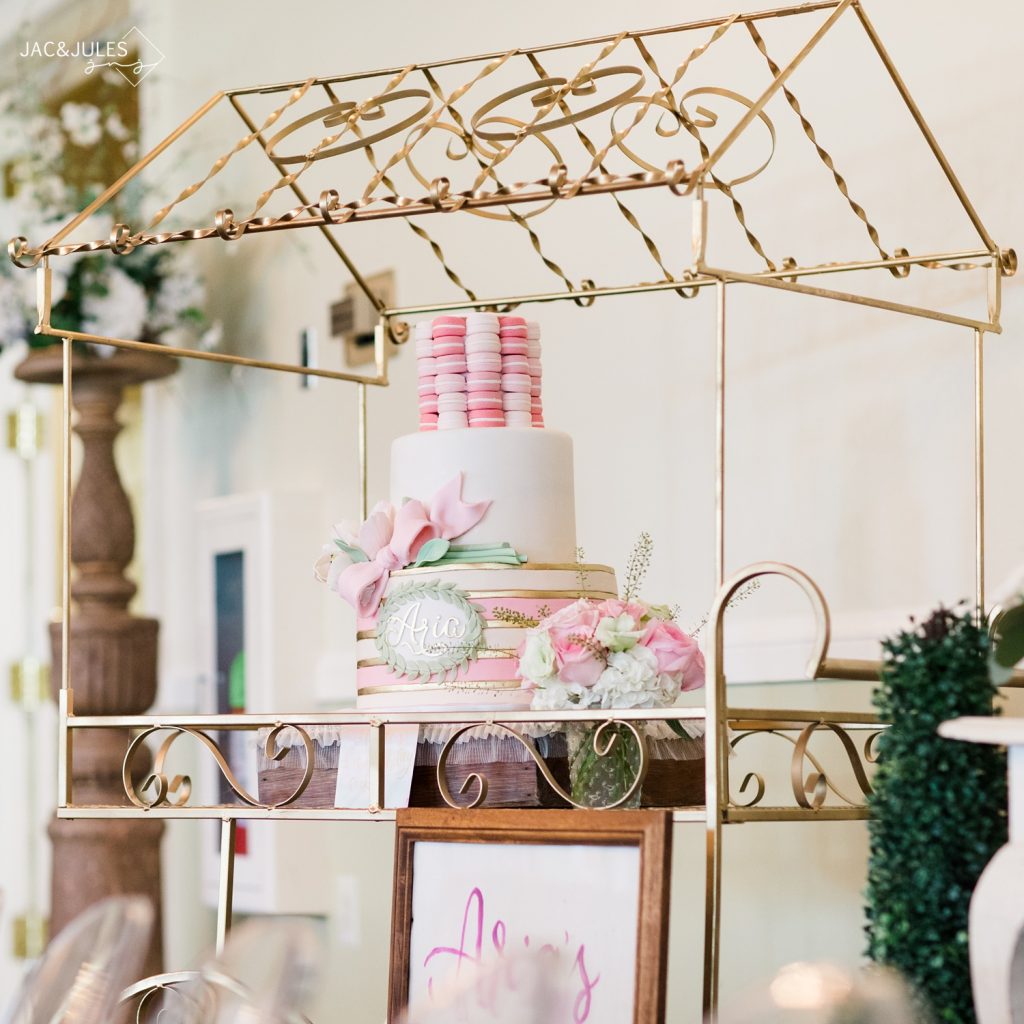 All flowers by Floral Designs by Sofie
Calligraphy by Minted Feather
The beautiful strawberry towers and cookies were by the fabulous Chocolati Bar
Thanks for looking!
Khaliah
SaveSave