Happy soon to be Fall!!  I did this event in February but given the current state of the world, I think we're all still camping and celebrating outdoors.  How to go Glamping Indoors, can easily be a how-to for outdoors as well.  Initially I thought this party would've been better set up outside but the location has to be perfect in order for your decor to stand out as beautifully.  With wind and rain, and anthills being a thing, in the end I was happy that we set up our glamping party inside.
What I would like to do with my posts moving forward is to highlight the types of entertainment we had at the event.  Sometimes there isn't photos of everything so you can't tell what the kids did for fun.  Also, it's still my #1 question – 10 years after starting The Party Muse – How do I entertain the kids!  I wrote about it here in 5 Ways to Entertain Kids at a Party  and here in How to Host the Best Children's Party.
Entertainment for this party:
Reptile Show, Build-A-Bear Station, Art Table (colored camping bags and flags), and dancing with music provided by a DJ.  We actually ran out of time but we also had a scavenger hunt prepared for the kids to play.  I can't stress enough that it's important to have entertainment for the kids at your party.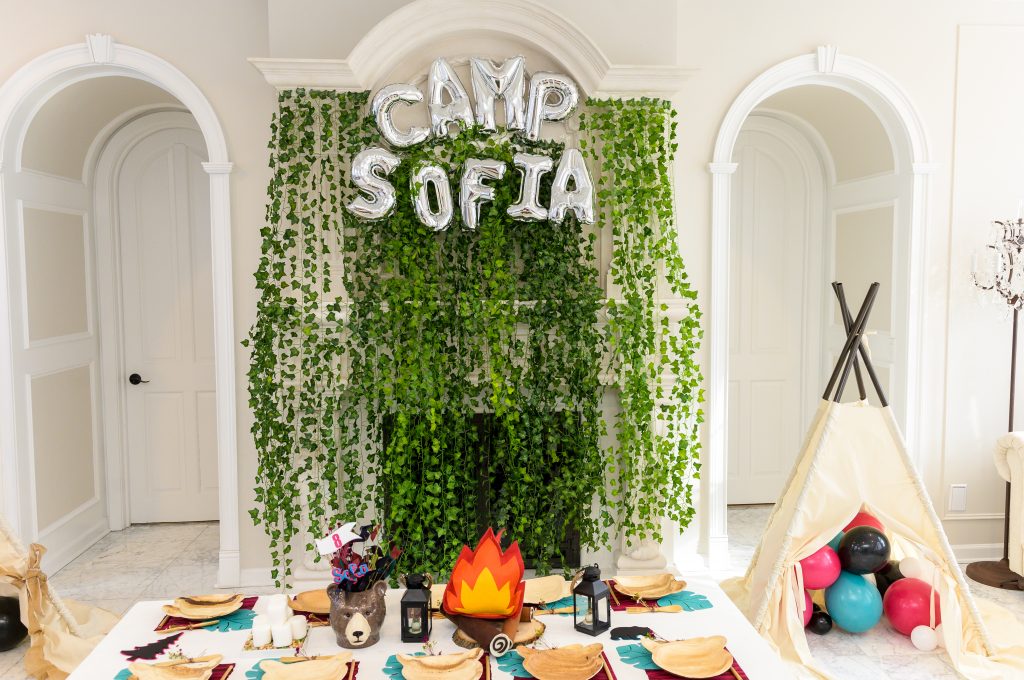 Our entrance wall featured a simple faux ivy wall flanked by the sweetest little tents I rented from Little Celebrations Rentals.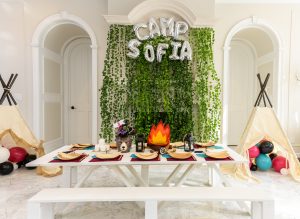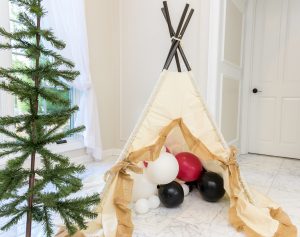 I found the best pillows on H&M, I actually use them a lot for props.  You have to get them fast though because they don't have things for too long.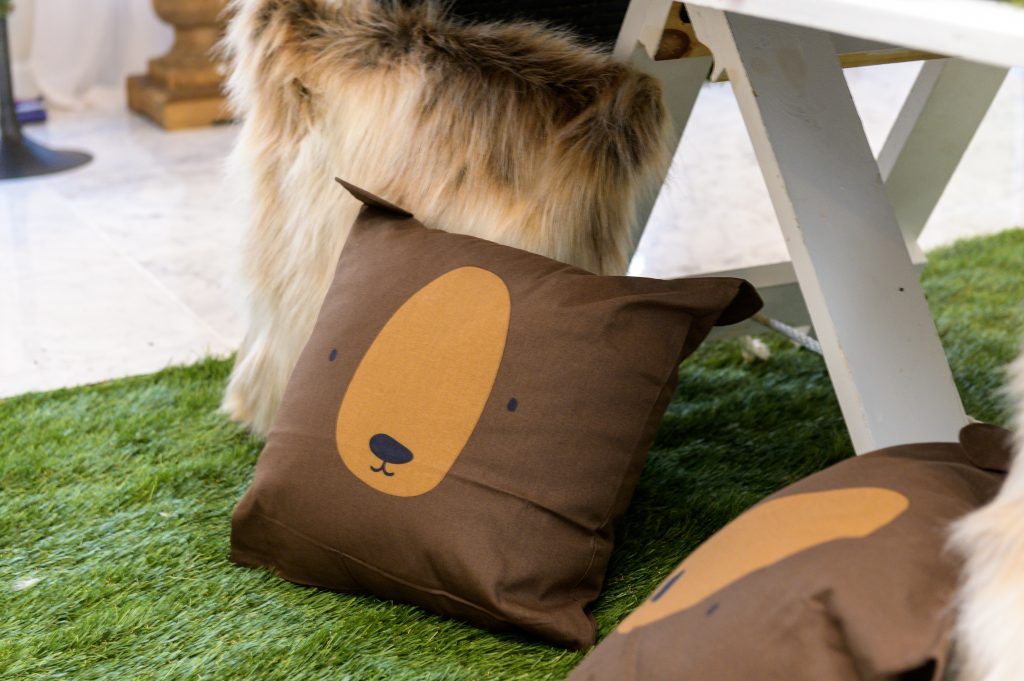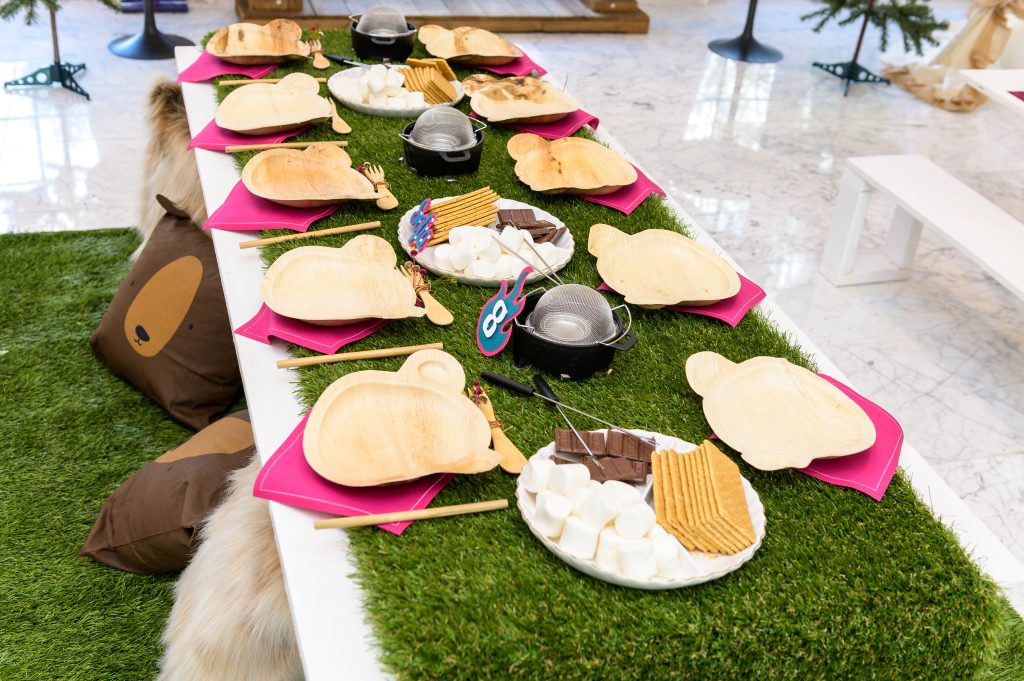 The faux fire was one of my favorite design pieces for this party too.  The logs and the stuffed fire was SO CUTE!!!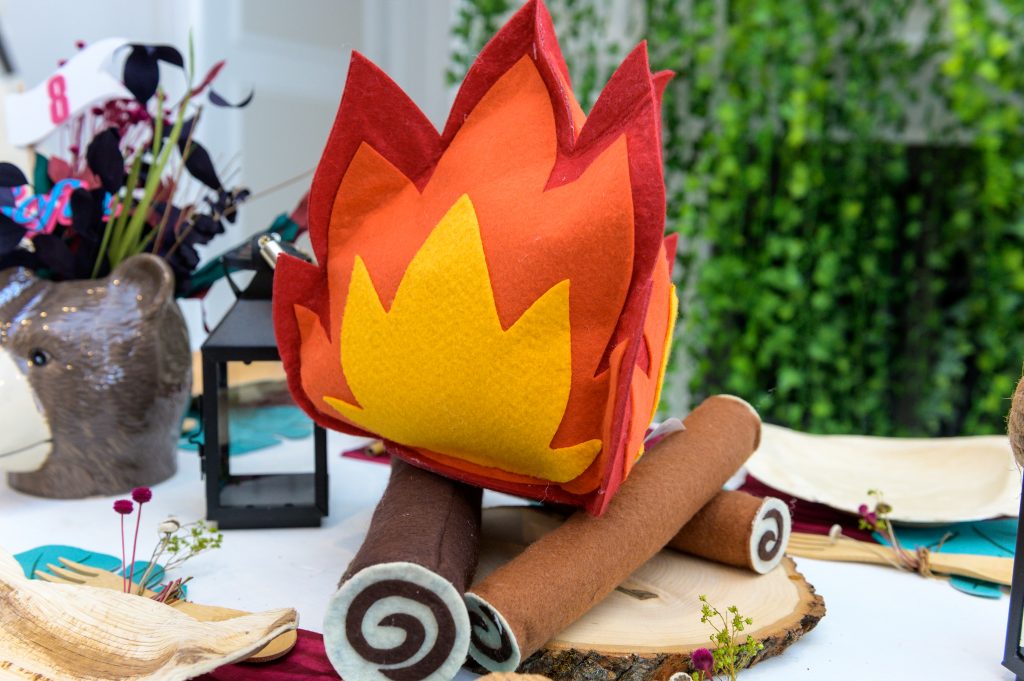 We had a table just for s'mores with little burners and sticks for the kids to use.  They can't do it unassisted but if they could, this could totally be another source of entertainment!  That would work for older kids and adults too, an interactive activity that can be done independently or in groups – ENTERTAINMENT 🙂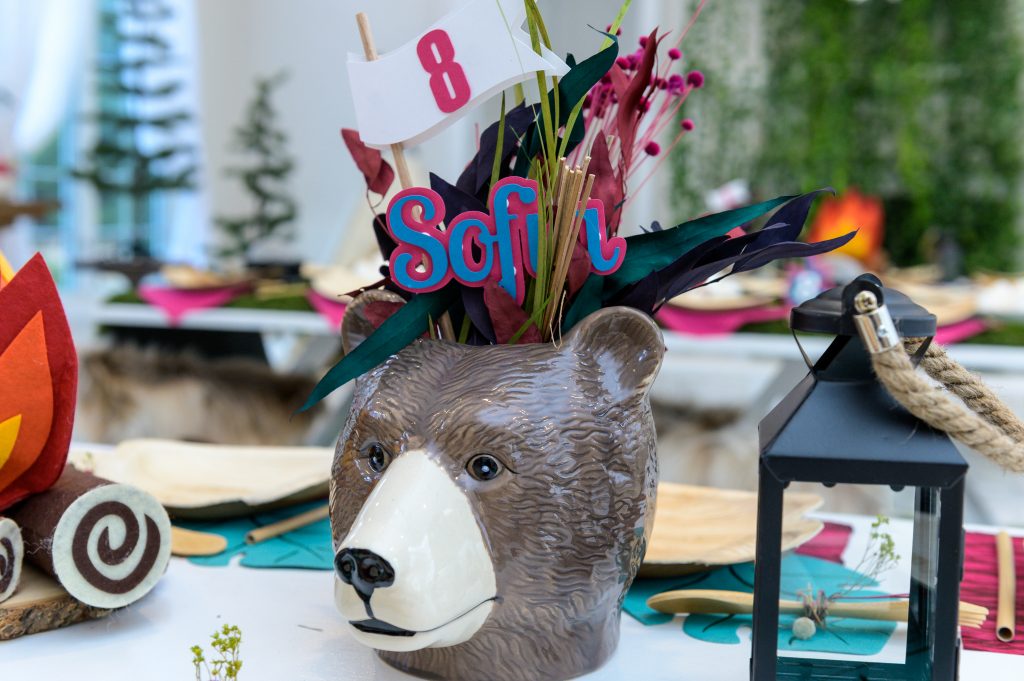 Cake and s'mores pops by Hudson Cakery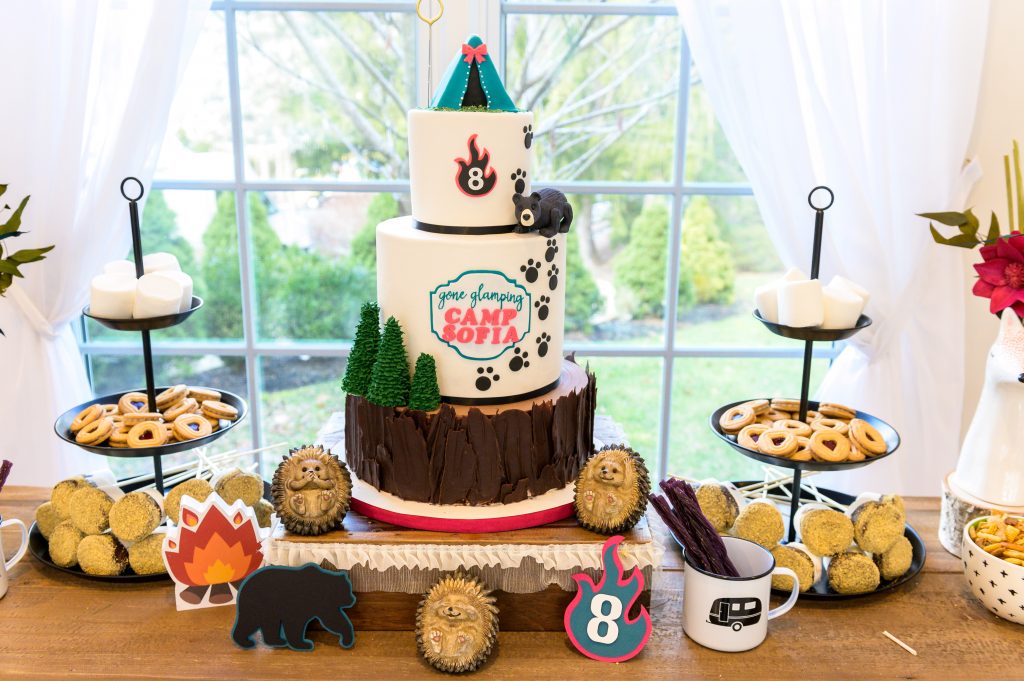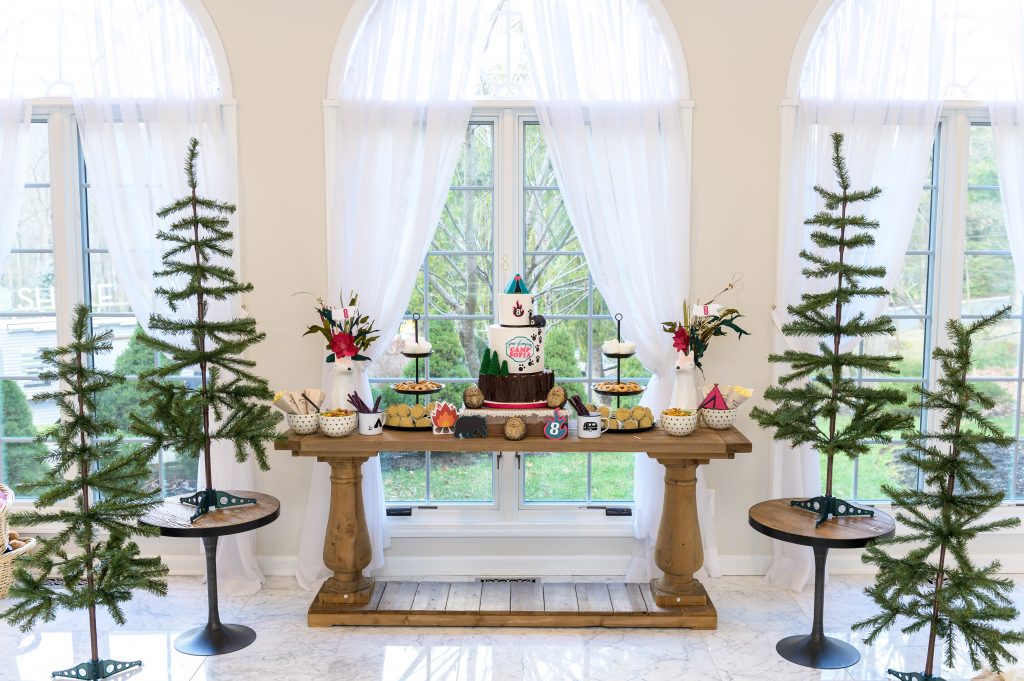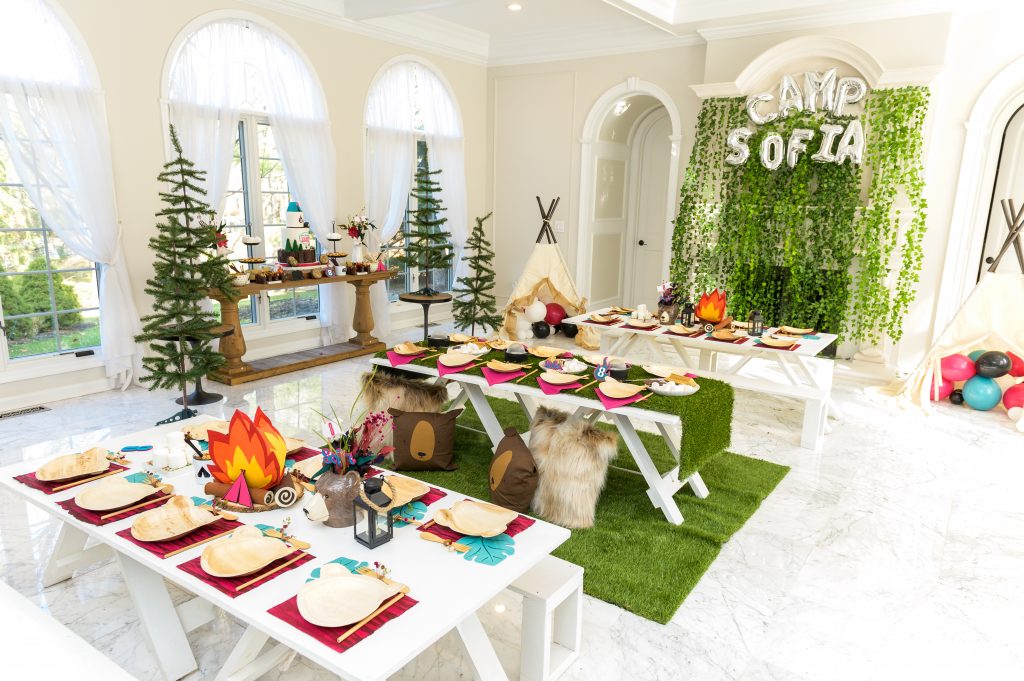 Email me directly with questions or if you want to get a quote on your next celebration email me here.
XOXO,
Khaliah